Our research is based on characterization of cellular immune responses in pediatric and adult cohorts across a spectrum of TB and HIV infection states. Specific research areas include 1) characterization of frequency, phenotype, and function of antigen-specific T cells and relationship to antigen load and disease status; 2) analysis of mechanisms of immune regulation of antigen-specific T cell responses; 3) analysis of NK cell correlates of protection in M. tuberculosis infection; and 4) evaluation of the effect of maternal HIV exposure on the phenotype, transcriptome and epigenome of innate and adaptive immunity to M. tuberculosis in HIV-exposed uninfected infants and children.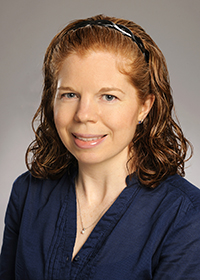 Cheryl Day, PhD
Associate Professor, Emory Vaccine Center, Associate Professor, Emory University Department of Microbiology and Immunology
Researcher, Emory National Primate Research Center
Investigator, Emory Center for AIDS Research
December 2021: Cheryl Day, PhD, received funding from the AIDS Clinical Trials Group (ACTG) to be lab director for an Immunology Specialty Laboratory (ISL). Dr. Day has expertise in human cellular immune profiling and key collaborators include Steve Bosinger for transcriptomics and Chris Scharer for epigenetics.