Randi N. Smith, MD, MPH, is Vice Chair of Diversity, Equity and Inclusion for the Department of Surgery. She serves as a trauma surgeon and surgical ICU physician at Grady Memorial Hospital, and has special interests in violence prevention, global surgery, and clinical outcomes, particularly the social determinants of health that lead to trauma and health disparities.
Dr. Smith holds a joint appointment at the Rollins School of Public Health and teaches two courses promoting firearm injury prevention and violence as a public health problem. She has gained a national reputation for her work with hospital-based violence intervention programs and youth violence reduction strategies.
She is involved in pipeline programs that bridge the gap between youth from backgrounds underrepresented in medicine (URiM) and the medical field, as well as guide URiM medical students to mentored research experiences. She is a member of the DEI Committee of the American Association of Trauma, the DEI Committee of the Society of Critical Care Medicine, and the Improving Social Determinants to Attenuate Violence (ISAVE) Workgroup of the American College of Surgeons' Committee on Trauma.
Greetings from Dr. Randi Smith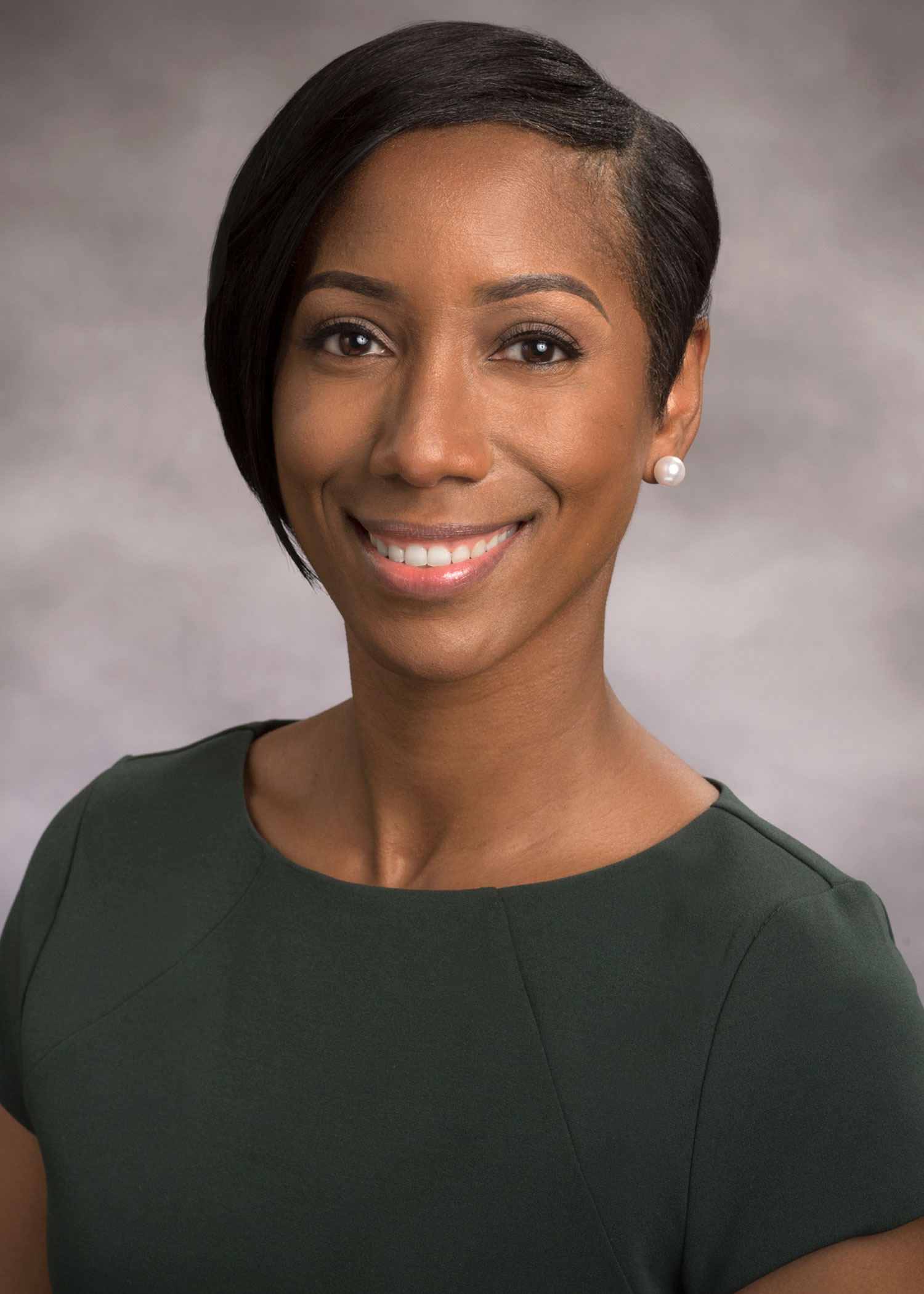 The vigilance required to enact diversity, equity and inclusion is energized by intent and determination. With absolute resolve and the sharp focus to move forward, I have pledged to work to foster an academic, clinical, and research environment where differences are celebrated, not feared; where varied perspectives are welcomed, not dismissed; and where equal opportunity for achievement and success exists for all members of the Department of Surgery.
To build and sustain such a setting will require the awareness to detect any existing obstacles, presumptions, and by-products of tunnel vision that can obstruct our progress, and remove any conditions that could contribute to the potential development of these negative forces. The healthy climate that results will create an encouraging atmosphere that will support all of our community members as they advance and flourish.  
We will strive together on this department-wide effort, and continue to recruit and cultivate masterful clinicians that represent a wide range of individual and group/social differences to educate trainees that evince the same spectrum of heterogeneity.
Achieving and maintaining these aims will allow our entire enterprise and its constituents to respond with equal empathy and compassion to the needs of all members of the diverse community we serve, thereby improving health outcomes for everyone and eventually obliterating all health disparities.
Randi N. Smith, MD, MPH
Primary Appointment: Associate Professor of Surgery, Trauma/Surgical Critical Care at Grady Memorial Hospital, Department of Surgery, Emory University School of Medicine
Secondary Appointment: Associate Professor of Public Health, Rollins School of Public Health, Emory University