Emory Autism Center's Behavior Support and Skill Building Program offers Applied Behavior Analysis (ABA) services to individuals of all ages from early childhood through adulthood, as well as family training opportunities. Our program aims to increase and enhance opportunities for rewarding experiences, community inclusion and independence through both skill building and effectively addressing the underlying reasons for challenging behaviors. Intervention is individualized for each client based on their current level of needs. We use Positive Behavior Supports and Natural Environment Teaching within an ABA framework with an emphasis on successful outcomes in everyday life.
Behavior Support and Skill Building Services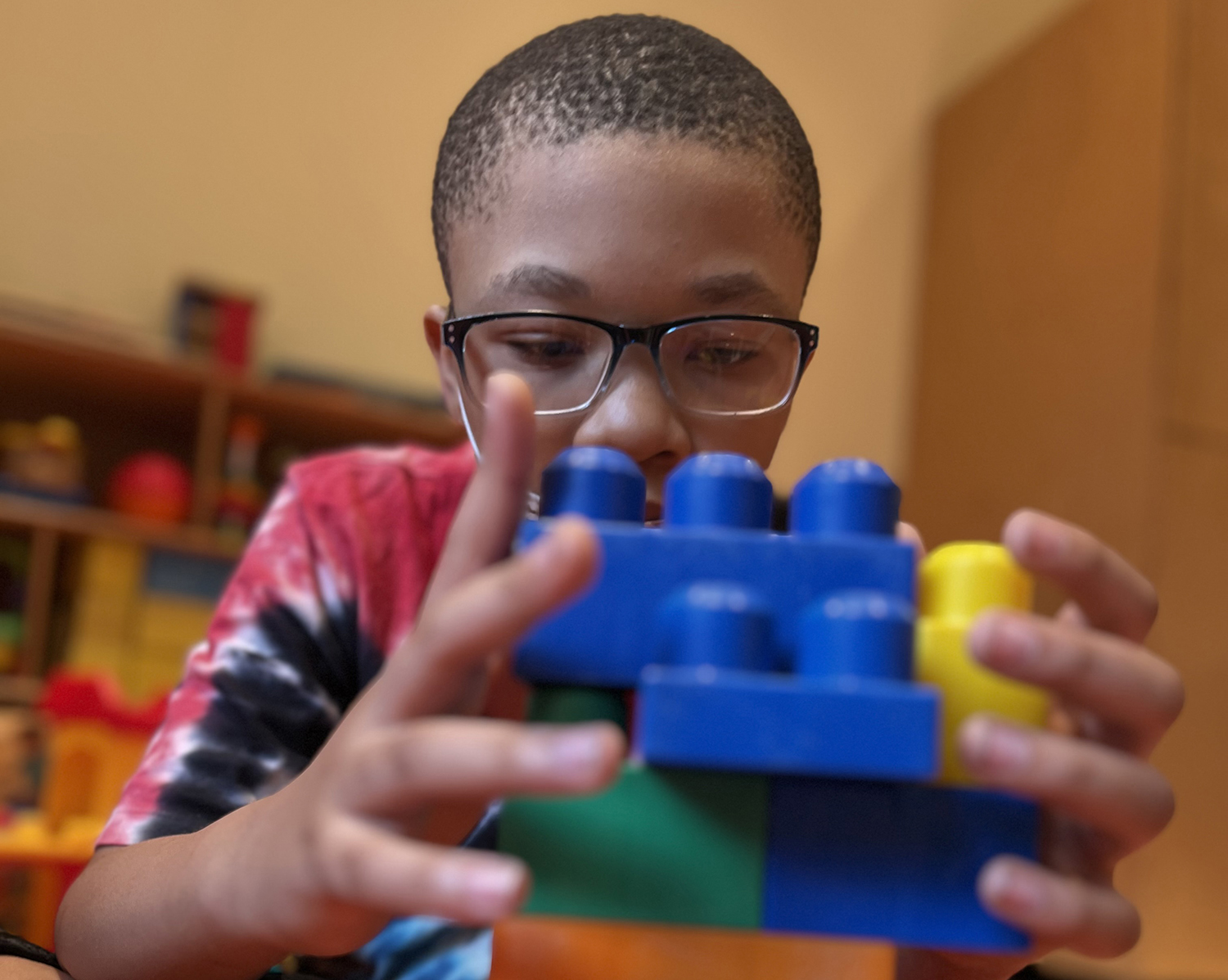 All services are provided by board-certified Behavior Analysts (BCBAs) or Registered Behavior Technicians (RBTs) working under the direct supervision of a BCBA. We meet clients in our center and/or in their home or community settings according to treatment goals.  
Services in our program are based on an ongoing collaboration with the client and their family during all stages of intervention planning and implementation. All services begin with an initial assessment where a skilled behavior analyst will meet with the individual with autism and their family, in order to review records, assess current needs and gain an understanding of each individual and family's unique priorities, interests, goals and challenges. From this, an individualized treatment plan related to client and family needs will be developed to outline targeted goals and implementation details including the suggested number of treatment hours, intensity of treatment hours and intervention setting.   
Examples of behaviors targeted during individualized treatment include areas such as  
Communication Skills

 

Community Skills

 

Daily Living Skills

 

Engagement and Leisure Skills

 

Feeding Issues

 

Challenging Behaviors

 

Social Engagement

 

Toilet Training

 
Request information about behavioral services using the Request Services link on this page.
Intensive Toilet Training Program
Toilet training anyone can be a difficult task for any child, but if your child has autism, the process of developing a toileting routine can be uniquely challenging. Emory Autism Center's Toilet Training Program is typically a five-day, intensive program designed to teach any-aged individual and their family how to master the toilet-training process.  
Our highly-skilled staff use proven techniques based in Applied Behavior Analysis. We work with you to create and implement a personalized plan for your family member. Freedom from diapers or pull-ups will save time and money, while opening a world of new opportunities for increased community inclusion and independence.  
Request information about toilet training services using the Request Services link on this page.
RBT and BCBA Training Fellowships​
We also offer Supervised Independent Fieldwork hours for individuals working towards their Behavior Analyst certification and who are currently enrolled in or have completed a Verified Course Sequence as outlined by the Behavior Analyst Certification Board (BACB). Training emphasis within this program focuses on Naturalistic Developmental Behavioral Interventions (NDBI) within the ABA framework.
Contact Sharon Hynes, BCBA, for more information.