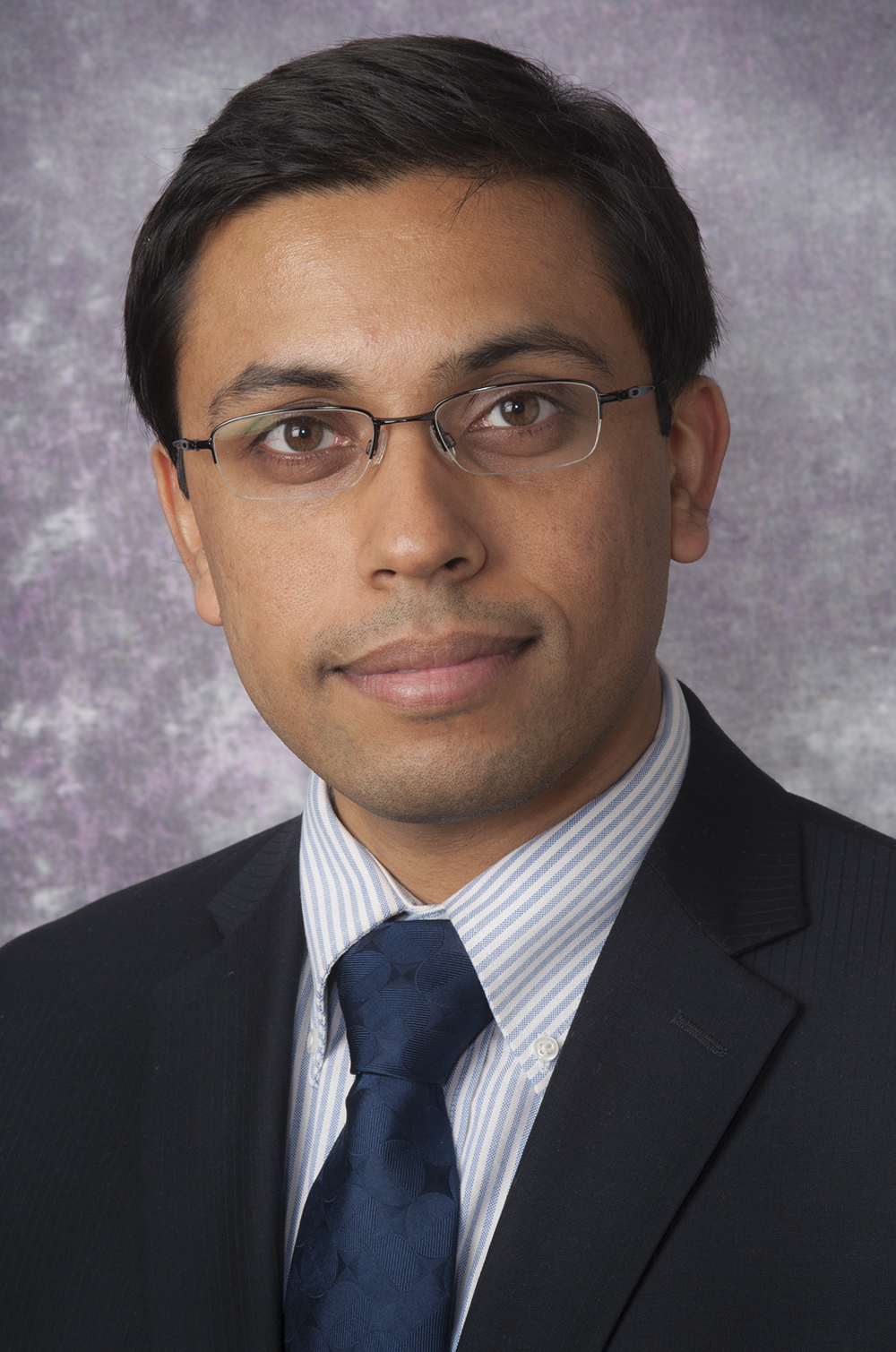 Srikant Rangaraju, MBBS, MS 
Associate Professor and Principal Investigator
Email
I am a board-certified Neurologist and physician scientist with expertise in Vascular Neurology and have been a faculty member at Emory University since 2014. After a post-doc fellowship at Dr. George Chandy's lab in UC Irvine, I came to Emory for Neurology residency, followed by fellowship training at University of Pittsburgh. I am passionate about mentoring of trainees at all levels. Through our research, I hope to obtain a better understanding of immune and glial mechanisms in neurological diseases. We employ pharmacological and genetic approaches to manipulate genes and targets of interest, along with in vivo cell type-specific proteomic approaches, in mouse models of neurodegeneration and stroke. Another line of investigation in my lab is related to identification and validation of plasma protein biomarkers in stroke. Our collective goal is to identify novel therapeutic strategies for neurodegenerative diseases and stroke, with potential for rapid translation to patients.
Faculty Members and Senior Research Scientists
Prateek Kumar, PhD, Instructor
Prateek has completed his PhD at the University of Göttingen, in Neuroscience under the supervision of Dr. Mathias Bähr. Then he moved to Indiana University and joined as a postdoctoral fellow in the lab of Dr. Armin Blesch. His prior research training was focused on neuroprotection and neuroregeneration. He joined the Dr. Rangaraju lab in 2021 and his current research focus is to better understand the role of central and peripheral immune cell's impact on the progression of a neurological disorder. My long-term goal is to identify potential targets for the development and therapeutic strategies for neuroprotection.
Claudia Espinosa-Garcia, PhD, Instructor
Claudia earned a PhD in Biomedical Sciences at the National Autonomous University of Mexico. In 2015, she joined Emory University as a postdoctoral fellow. In 2017, she was awarded an American Heart Association Postdoctoral Fellowship to study the impact of chronic stress on microglial immune response in the ischemic brain. Currently, she is a NARSAD Young Investigator grantee funded by the Brain & Behavior Research Foundation. Her current research aims 1) to dissect key underlying molecular and cellular mechanisms that regulate the CNS immune response and inflammation that drive neurological disease (stroke, epilepsy, Alzheimer) and psychiatric comorbidity (chronic stress, depression) risk and severity, and 2) to identify targets that can be used in the development of new and more effective treatments for patients.
Sydney Sunna
Jointly co-mentored by Dr. Nicholas Seyfried and Dr. Srikant Rangaraju
Sydney Sunna received a double-major BS in Neuroscience & Cognitive Science and Molecular and Cellular Biology from The University of Arizona in 2017. Following undergraduate study, Sydney worked for one year as a research technician studying post-transcriptomic modifications in neuropathic pain. Today, Sydney is a doctoral candidate and Ruth L. Kirschstein fellow studying Neuroscience at Emory University. Her doctoral work focusses on the application of TurboID-NES to generate biotinylated proteomes under homeostatic and inflammatory conditions in murine cell lines to inform current and future applications of TurboID-NES in mouse models capable of labeling and resolving cellularly distinct proteomes in-vivo. When Sydney is not in the lab, you can likely find her foraging for delicious Golden Chanterelle mushrooms in the parks around Emory, walking her cat, playing chess, or hanging out with her friends and fellow lab-colleagues on the beltline. Sydney is active on science twitter (@SydneySunna) and has a personal blog, The Synaptic Sketch where she writes about women in science.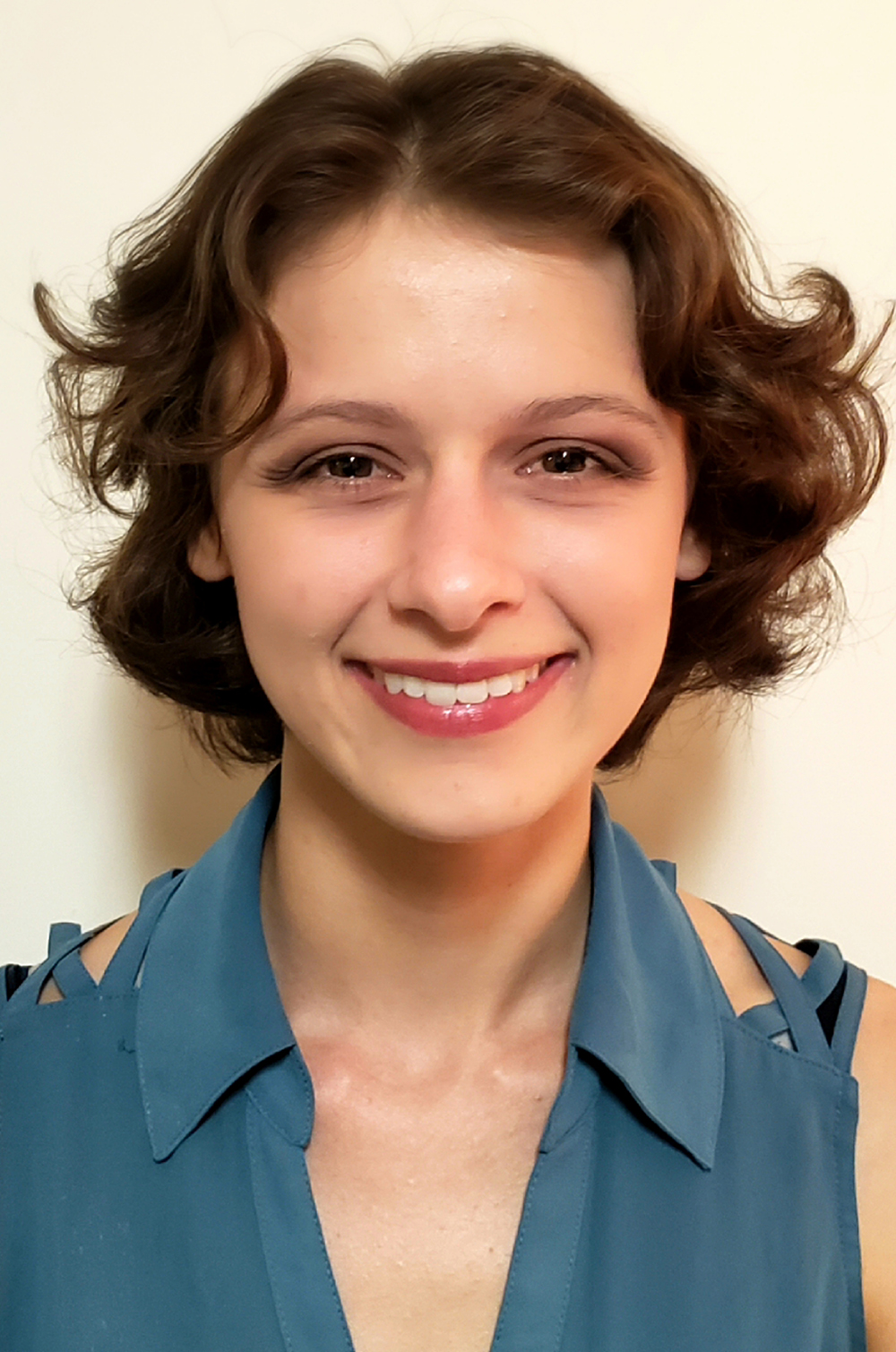 Christine Bowen
Jointly co-mentored by Dr. Nicholas Seyfried and Dr. Srikant Rangaraju.
Christine Bowen is a current PhD student in the Biochemistry, Cell, and Developmental Biology Program. She received her Bachelor of Science in Cellular and Molecular Biology with a minor in Chemistry from Appalachian State University. She proceeded to spend two years at the National Institute of Environmental Health Sciences (NIEHS) as a Post-Baccalaureate. There she studied neuroinflammation as part of the National Toxicology Program (NTP). More specifically, she studied how flame retardants change the bioenergetics of Microglia. Christine is most interested in understanding how neuroinflammatory diseases, such as Alzheimer's Disease, change the function and behavior of Microglia.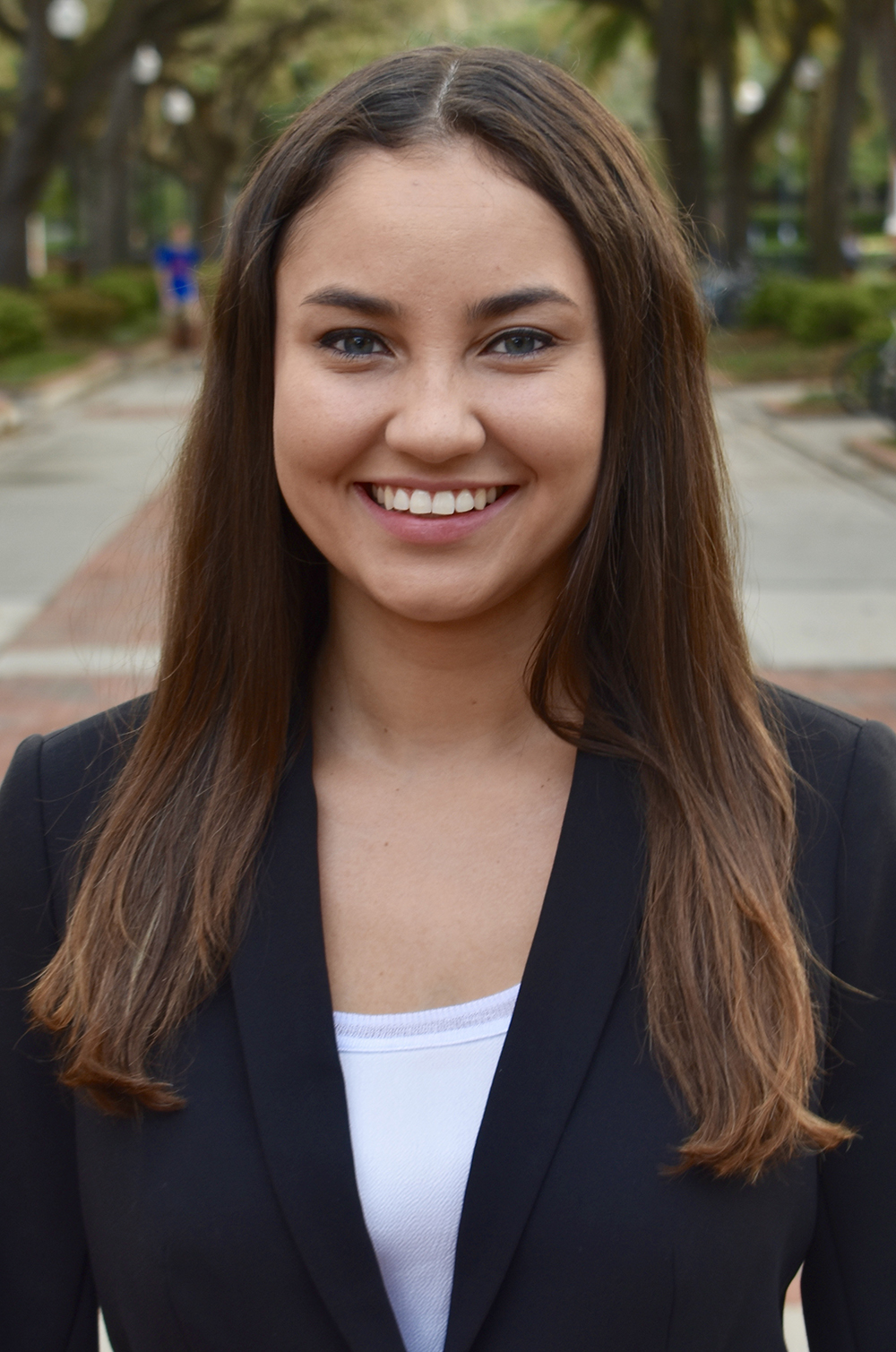 Juliet Santiago
Juliet Santiago is a PhD Candidate in the Neuroscience Program. She received her Bachelor's in Science in Microbiology and Cell Science from the University of Florida. Juliet's research there focused on the mechanisms of spinal respiratory motor plasticity induced by varying protocols of intermittent hypoxia. During her PhD, Juliet is most interested in understanding how the protein profiles of microglia-derived exosomes impact Alzheimer's disease pathology and neuroinflammation.
Christina Ramelow
Christina Ramelow is a PhD student in the Neuroscience Graduate Program. She obtained a Bachelor and Master of Science in Biology from Eastern Washington University (EWU) in 2018 and 2020. As an undergrad, she participated in the Ronald E. McNair Post Baccalaureate Achievement Program and the NSF S-STEM Scholar Program where she found a passion for biomedical research, outreach and mentoring. At EWU, her research focused on understanding the neuroprotective mechanism of an isoprenol on an animal model of multiple sclerosis. In the Rangaraju lab, Christina is investigating astrocytic proteomic contributions to aging and Alzheimer's disease pathogenesis.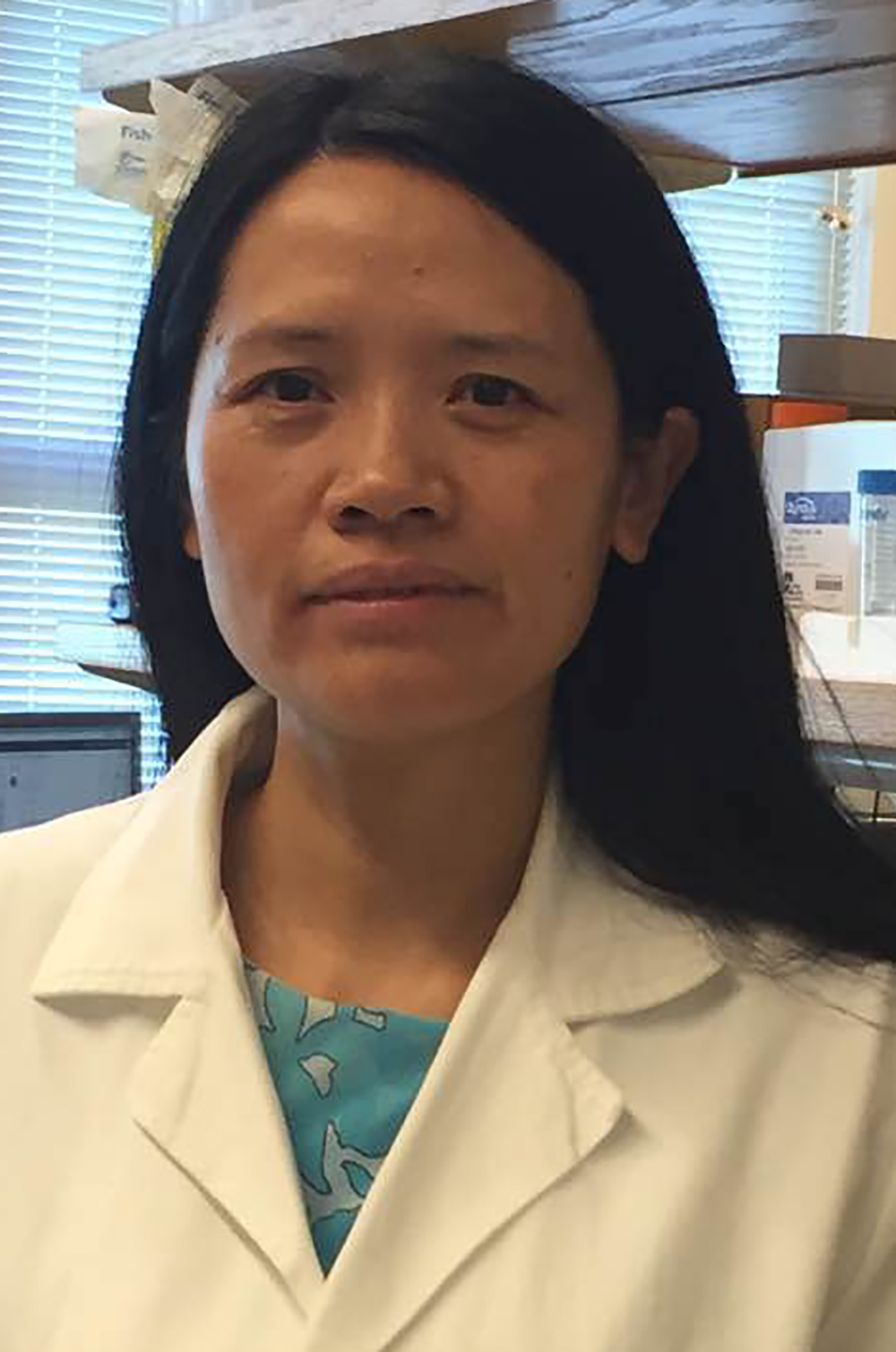 Hailian Xiao, Research Specialist Lead
Hailian received her BS from Hunan Traditional Medical University in China in 1998. She joined the Department of Biology at Emory University as a research specialist in 2006. In 2017, Hailian joined the Rangaraju laboratory to study microglia-mediated immune mechanisms in neurological diseases using biochemistry and molecular biology methods.
Lihong Cheng, Research Specialist Lead
Lihong currently spends two days a week in the Rangaraju lab and is primarily involved in maintaining mouse colonies that are being used for cell-type-specific in-vivo proteomic labeling strategies that utilize BONCAT as well as TurboID-mediated proteomic biotinylation. Lihong also has expertise in stroke models in rodents.
Aditya Natu, Data Analyst
Aditya received his Bachelors in Biological Science with a minor in Mathematics from Georgia State University. Post undergraduate studies, Aditya pursued his Graduate education in Bioinformatics and received his Master's Degree at Georgia Institute of Technology in Fall 2021. Aditya Joined Rangaraju laboratory as a Data Analyst in January 2022 and is passionate about leveraging his background in Bioinformatics to create impact-driven solutions and insights within the field of Neurology.
Ali Tfaily, Research Specialist
Ali is a predoctoral research specialist in the Rangaraju Lab. He is a graduate of the American University of Beirut (AUB), where he received his Bachelor's in Nursing Science and Master's in Biomedical Science, Neurophysiology. Ali's research focused on exploring behavioral deficits and potential neuronal and axonal injury in a novel rat model of Non-Convulsive Status Epilepticus. At Emory, he is interested in studying the underlying molecular and cellular mechanisms regulating neural inflammation in neurological diseases like Alzheimer's and Epilepsy. During his spare time, Ali enjoys road running and exploring Georgia.
Kyla Langdon, Research Specialist
Ruth Nelson
Hollis Zeng
Young Lin
Vishnu Kumar
Sneha Malepati
Sruti Rayaprolu, Postdoctoral research fellow
Supriya Ramesha, Postdoctoral research fellow
Syed Ali Raza, MBBS, Post-doctoral research fellow
Tianwen Gao, Visiting graduate student, Xiangya School of Medicine CSU, China
Ngozi Nwabueze, Emory Undergraduate Student
Priyadarshi Rathakrishnan, Emory Undergraduate Student
Janna Jernigan, Undergraduate Student (UGA)
Adam Aston, Visiting Medical Student (MCG Augusta)
Jheel Shah, Emory Undergraduate Student
Tia Dowling, Emory Undergraduate Student
Michael Chen, Emory Undergraduate Student
Asiah McWhorter, Emory Undergraduate Student