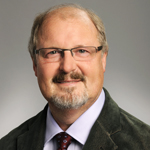 Professor of Medicine
Division of Endocrinology
Dr. Ziegler is Professor of Medicine, Emory University School of Medicine and Director of the Emory Center for Clinical and Molecular Nutrition. He received B.S. and M.S. degrees in Nutrition and an M.D. degree from Michigan State University. After Internal Medicine training in Ann Arbor and Boston, he completed fellowships in Clinical Nutrition and Endocrinology/Metabolism at Harvard Medical School. He was in the leadership group that helped develop the Center for Health Discovery and Well Being (CHDWB) and has worked with CHDWB investigator Dr Dean Jones to help develop a clinical metabolomics research program. With Dr. Jones, he has collaborated with numerous CHDWB investigators, including Director Greg Martin, MD, Viola Vaccarino, MD, PhD, Arshed Quyyumi, MD, in nutrition-oriented clinical/translational research since arriving at Emory in 1994. His more recent human studies with the Jones lab and involve in part plasma high-resolution metabolomics using samples derived from the CHDWB and with Dr. Martin in critically ill patients. Dr. Ziegler's research has been continuously funded by the National Institutes of Health since 1996, including a current K24 grant from NIDDK entitled "Patient-Oriented Research in Clinical Nutrition". He serves in the leadership of Emory's NIH/NCATS-funded Atlanta Clinical and Translational Science Institute and has served on multiple editorial boards of nutrition-oriented journals and NIH and other grant review panels.  He has published over 150 peer-reviewed manuscripts, over 70 invited review articles and chapters, and is an editor of the reference textbook Modern Nutrition in Health and Disease.