This week's image is brought to you by the intern wonder duo of Drs. Jonathan Swanson and Kelli Hunter. They obtained the following images on a middle-aged patient at EUHM who presented for shortness of breath and lower extremity edema. See if you can find the cause of the patient's SOB on ultrasound. 
Image 1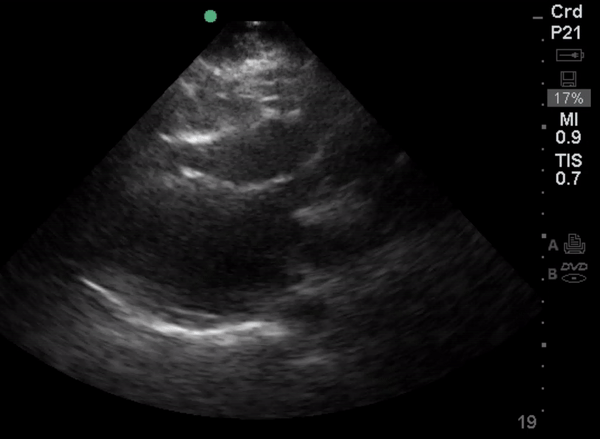 Image 2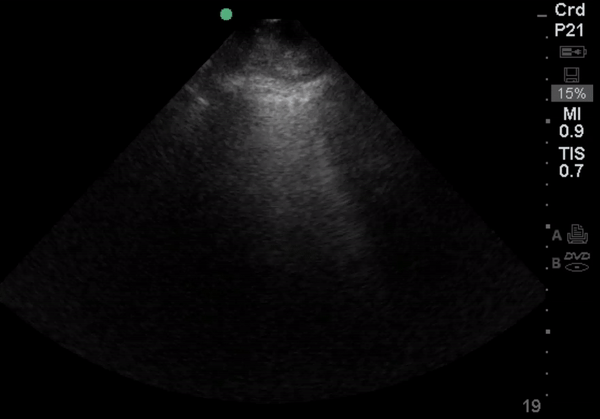 Many of you chimed out in unison: "There are pulmonary B-lines! I can see them in image 2!" You are absolutely correct— the comet-tail artifacts from the lung pleura radiating to the edge of the screen are B. They are certainly concerning for volume overload in a patient with lower extremity edema and SOB; however, the parasternal long-axis view of the patient's heart (image 1) appears to show a relatively preserved EF. This is why Dr. Swanson and Dr. Hunter investigated further with the next still image. Do you know what this image shows?
Image 3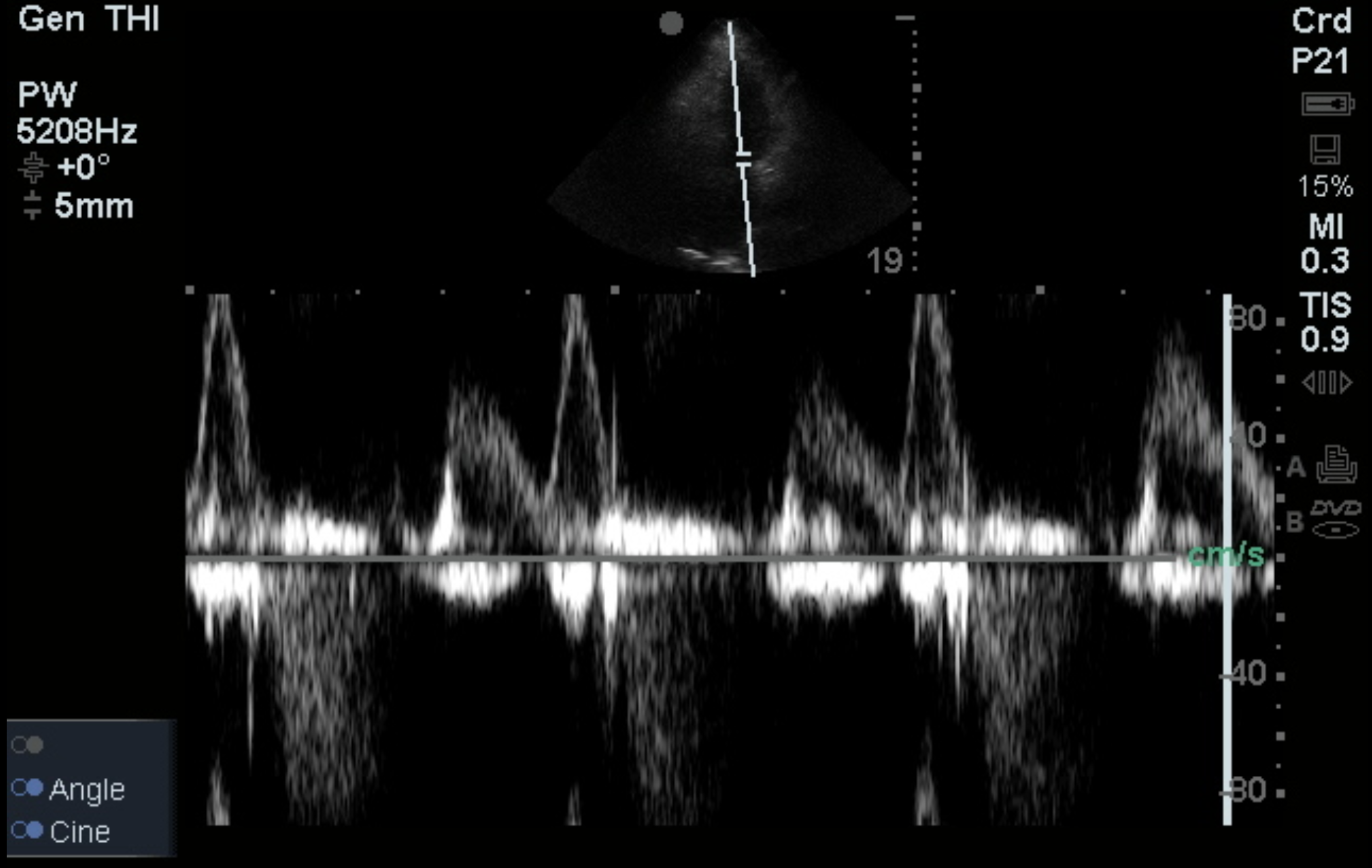 Using the pulse wave doppler setting and setting the doppler gate between the leaflets of the mitral valve on an apical four-chamber cardiac view, Drs. Swanson and Hunter were able to assess the patient's diastolic function and determined that the patient had stage I diastolic dysfunction consistent with impaired relaxation.