"The people have really pushed me to grow, be better, become more whole and humanistic. Furthermore, my colleagues have been amazing to work with, and nothing I've accomplished in medical school could have taken place without their support, energy, and collaboration. I'd say that goes double for the mentors I've met at Emory, who have always gone to bat for me."
Sahil Angelo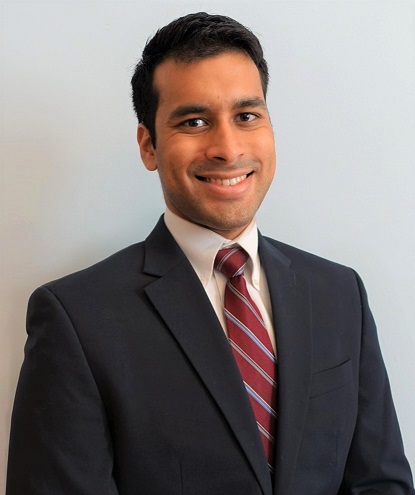 Sahil Angelo, 2020 MD candidate, Emory University School of Medicine, grew up outside Chicago and had his sights set on a seeing a new part of the country. He went to Boston College for undergraduate and majored in international studies and biology. During this time, he developed an interest in global health, and worked for multiple non-profits. Later, moving to Washington, DC to work at a thinktank conducting global health policy research. "It was through my job I discovered Emory SOM – and more importantly – Grady. Even though I learned about Grady before applying to medical school, I had a gut feeling that Emory was where I belonged," said Sahil. 

He hoped to match in the DC/Baltimore area for Internal Medicine training. "I really enjoy – even miss – the world of health policy. I would love to be part of the national conversation again, especially during this critical time in our history," said Sahil. During virtual match day Sahil learned he matched at Georgetown in internal medicine.

During his four years of medical school the people have left a lasting impression. "They've really pushed me to grow, be better, become more whole and humanistic. Furthermore, my colleagues have been amazing to work with, and nothing I've accomplished in medical school could have taken place without their support, energy, and collaboration. I'd say that goes double for the mentors I've met at Emory, who have always gone to bat for me," said Sahil.