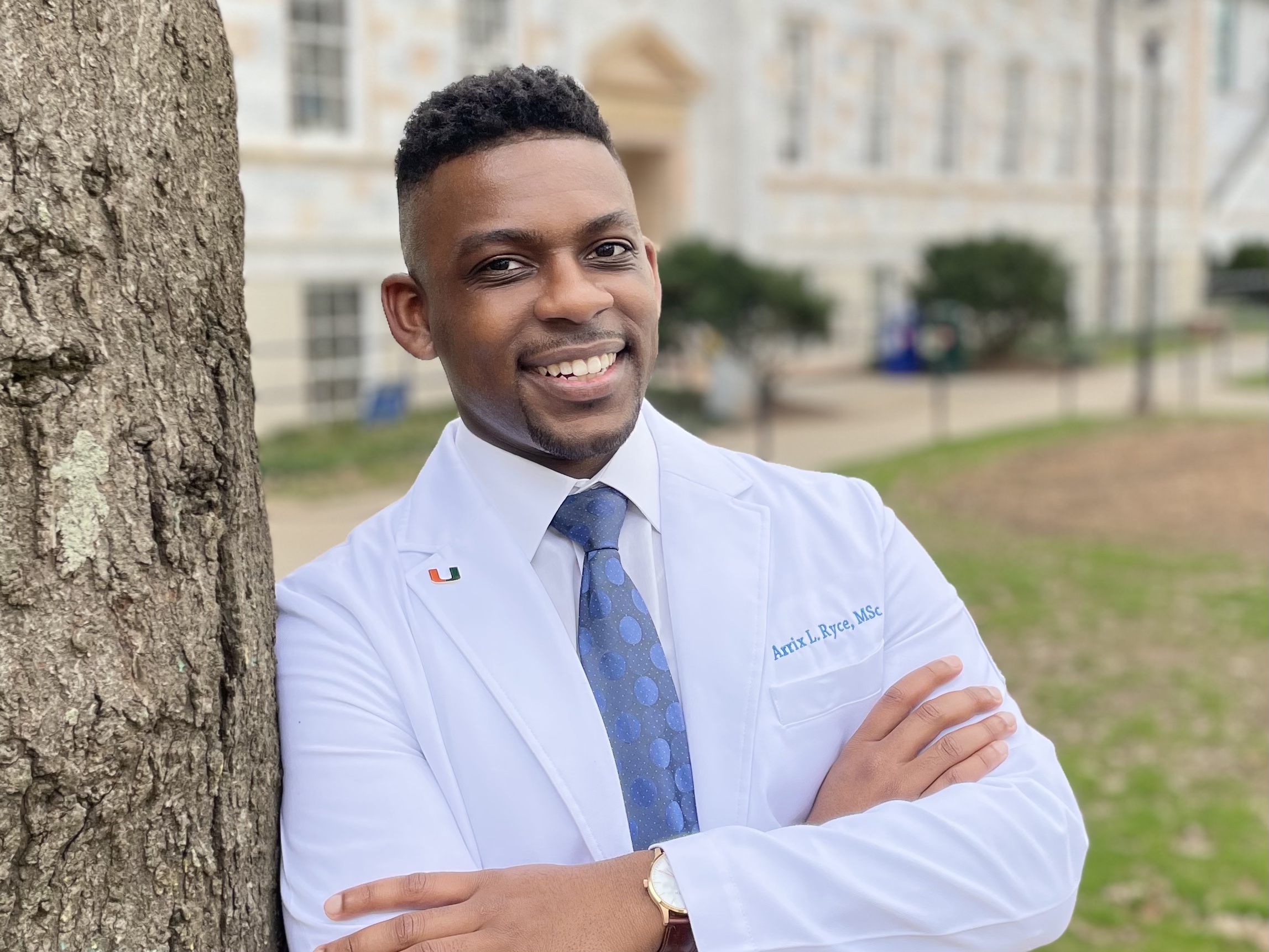 Arrix Ryce, 2023 Doctor of Medicine (MD) candidate, Emory University School of Medicine, is originally from Birmingham, AL. Before attending medical school, he earned a Bachelor of Arts degree in religion, medicine, and society and a Bachelor of Science degree in biochemistry and nutrition, both from the University of Miami in Coral Gables, FL, during which he studied abroad in the Galapagos Islands. Afterwards he earned a Master of Science degree in social data science from the University of Oxford in England.

Match Day revealed that Arrix will continue his training in interventional radiology at Northwestern.
Arrix's research activities have centered on interventional radiologists' role in the management of patients with traumatic injuries. His research has already been published in one the specialty's premier journals; but it continues with backing from a research grant awarded to him in 2022 by the Radiological Society of North America (RSNA). Arrix's grant project aims to demonstrate machine learning's capacity to support the selection of therapies for patients with injuries caused by blunt trauma. The long-term goal is to reduce the disease burden experienced by patients with traumatic injuries.
"The School of Medicine represents a community of support. My mentors welcomed me into the community and empowered me to participate in impactful research projects, give talks at national and international meetings, publish our research findings, and even to secure my own research grant. My peers remind me consistently that every day is the best day to make memories and spend time with the people who bring you joy. This community has helped me grow in ways that I couldn't have imagined, and I'm grateful for its investment in me," says Arrix.
As President of the School of Medicine's MD Class of 2023, Arrix has demonstrated leadership and skillful advocacy. Because of his personal and academic accomplishments, he was awarded an ElevateMeD scholarship for the 2022-23 academic year. The scholarship serves to increase physician workforce diversity. The multifaceted program is designed to develop the next generation of physician leaders from African American/Black, Latinx, and Native American backgrounds. In addition to a scholarship for each year remaining in their medical degree, recipients receive physician mentorship, access to peer network support, leadership development opportunities, and financial management education. Arrix talks here about his inspiration for a career in medicine.