"From training next to the CDC and working with CDC officials on gun violence prevention to caring for patients at Atlanta's safety-net hospital, Grady Memorial, Emory has been a one-of-kind place to receive my medical education. Even as a medical student, you can really make a difference here if you're passionate about something."
Alyssa Greenhouse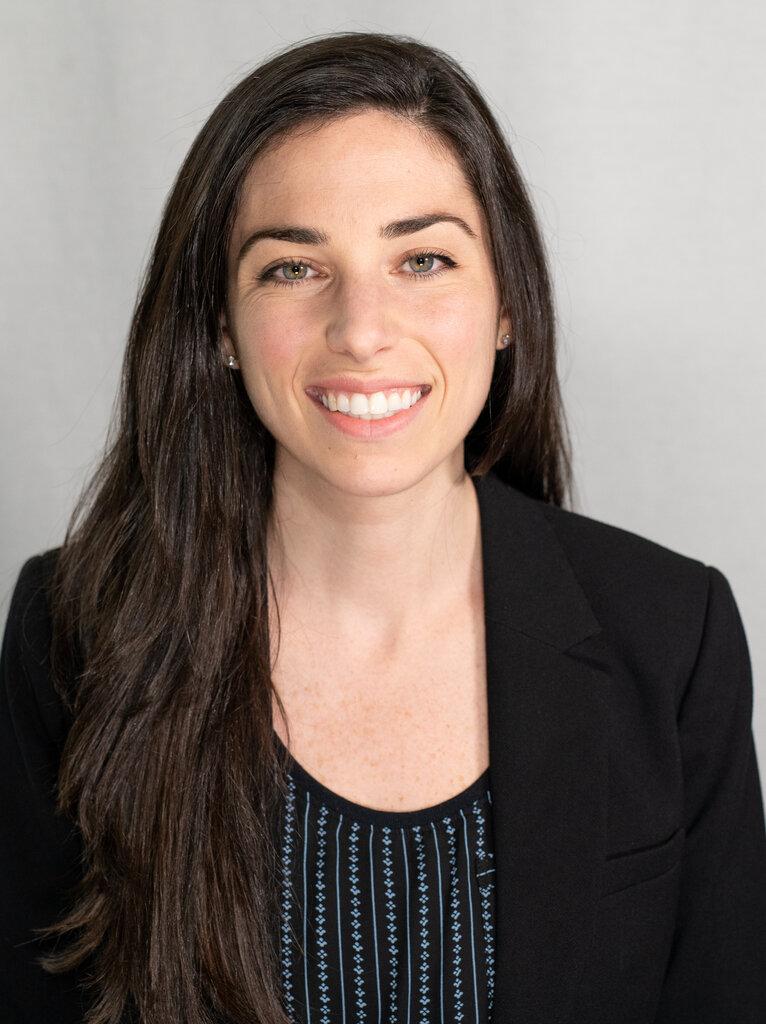 Alyssa Greenhouse
, 2022 Doctor of Medicine (MD) and Master of Public Health (MPH) candidate, Emory University School of Medicine,
is originally from Columbia, SC and went to Duke University for undergrad majoring in public policy. "Funny enough, both of my parents went to Emory School of Medicine and now practice geriatric (father) and pediatric (mother) medicine in Columbia. While it sounds cliché, from this upbringing, I always knew I wanted to pursue a career in medicine," says Alyssa. "My mom is a passionate advocate for her pediatric patients, which inspired me to become interested in advocacy, public health and public policy and how they affect the health of patients and our community. I wanted to train at a medical school that valued this." Being at Emory, Alyssa had opportunities to work at the intersection of medicine, public health and policy. She will receive the MD/MPH dual degree. "From training next to the CDC and working with CDC officials on gun violence prevention to caring for patients at Atlanta's safety-net hospital, Grady Memorial, Emory has been a one-of-kind place to receive my medical education," says Alyssa. 
Match Day will reveal where Alyssa will continue her training in internal medicine. "I am very excited about the possibility of matching at any of the programs on my rank list. I would be thrilled to stay at Emory for residency or experience a new health system and geographic area for this next step," she says.
During Match Day Alyssa learned she matched at Harvard/Mass General in internal medicine.
Her years at Emory were shaped significantly by the incredible mentors and peers she trained alongside, and the advocacy work she took part in. "I remember sitting in the office of one of the SOM deans in 2017, distressed by the horrific tragedy of the Las Vegas shooting. My dean listened, was empathetic and then encouraged me to "go do something about it." I can't imagine he had any idea how impactful that conversation would be on my medical school trajectory," says Alyssa. A month later, she and her peers hosted an Advocacy Day for Gun Violence Prevention, which has been followed by five-years of School of Medicine events and
curricular advancements in firearm safety education and training
. "Even as a medical student, you can really make a difference here if you're passionate about something," says Alyssa.
Read more about Alyssa's work as an advocate for gun safety
Alyssa has also been involved with the nonprofit Health Students Taking Action Together (H-STAT) since her first year at Emory. This interdisciplinary and inter-institutional organization of graduate students has been a constant source of inspiration and motivation to become the best advocate she can be for her patients and community. 
Alyssa reflects on experiencing medical school during a pandemic. "While being a medical student during the pandemic was frustrating, scary and isolating at times, it was also extremely rewarding to take part in some of the COVID-19 response. Being part of the initial COVID-19 vaccine distribution and administering shots to frontline health workers and our high-risk community members in Atlanta's Mercedes-Benz Stadium is an experience I will never forget. Additionally, I had the privilege of working with inspiring Emory and Morehouse School of Medicine faculty members and Grady administration leaders to create a medical student-run COVID-19 outreach response program for high-risk patients that is still ongoing."