Emory Pipeline Collaborative (EPiC) is a federally-funded program to prepare high school students for college success and entry into health careers by increasing students':
academic achievement
college readiness
social support (mentoring)
health career awareness and self-efficacy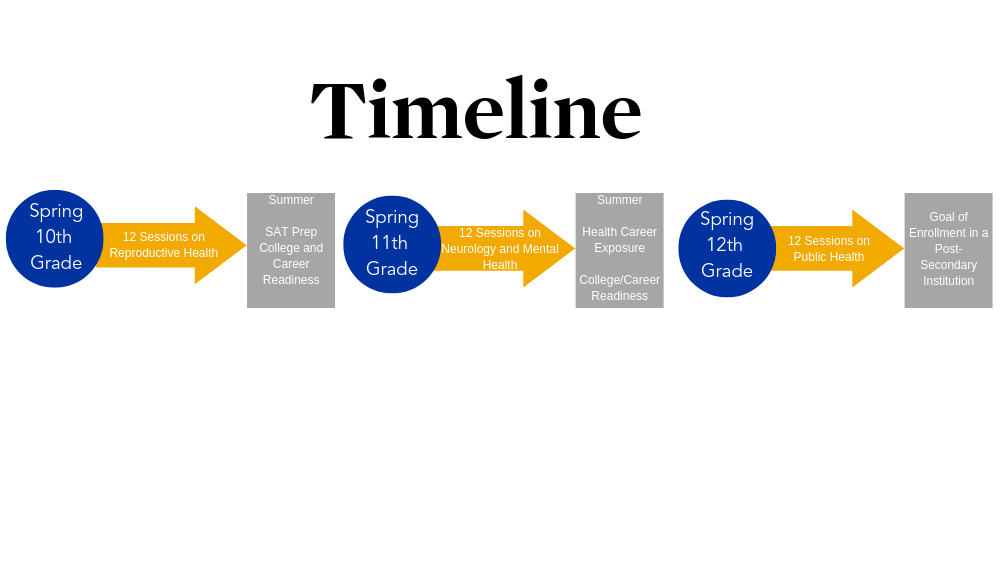 Participation in EPiC is a three-year commitment. Students are selected as EPiC Scholars during their 10th grade year, matched with undergraduate mentors, and complete a 12-session after-school mentoring and health science education program. Sessions are led by graduate and professional students in medicine, public health, and health sciences. As rising 11th graders, students become EPiC Ambassadors and receive a stipend to participate in a summer academic enrichment and college readiness program. Together with their undergraduate mentors, students will return for an additional 12-session program during the spring of their junior year. As rising 12th graders, students receive a stipend to participate in a health professions and clinical experience program. Finally, students return for a 12-session after-school program during spring of their senior year.