"Some of the hardest moments in my life happened while here, life does not stop because you're a student, but the support I received from the administration and my classmates made the road less arduous. And for that I will be forever grateful."
Natalia Calzada Jorge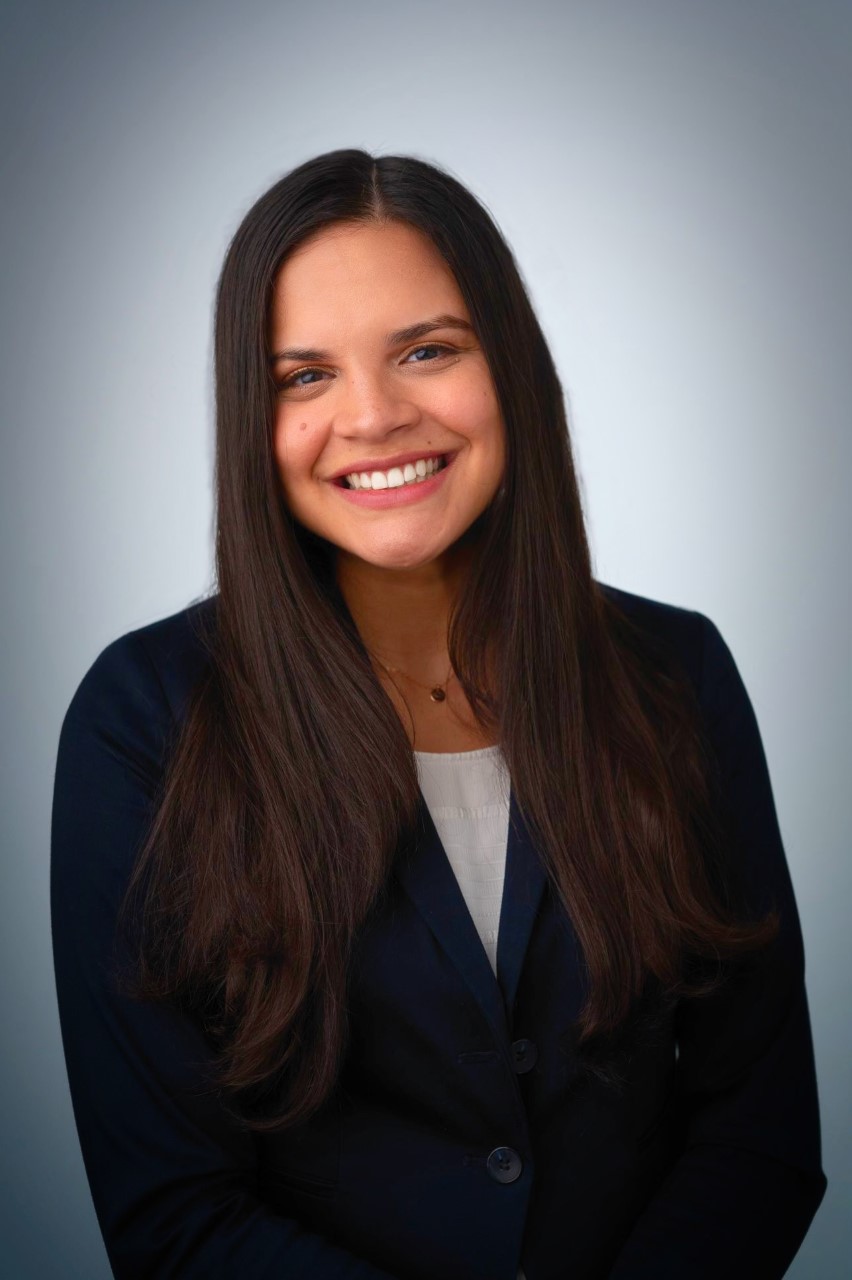 Natalia Calzada Jorge
, 2022 Doctor of Medicine (MD) candidate, was born and raised in Puerto Rico. She went to the University of Puerto Rico, Río Piedras Campus for undergrad, studying cellular molecular biology and graduating summa cum laude in 2018.
In 2015, Natalia attended the
Summer Undergraduate Research Experience (SURE) program at Emory
, working on cystic fibrosis clinical trials. That summer in Atlanta was defining for her as a student. "Emory was very supportive and welcoming, and the city was amazing to experience in the summer! On my interview day for medical school Emory truly felt like home, a place so different from what I'm used to but at the same time so similar. I was fortunate to be admitted to Emory School of Medicine and was ecstatic to receive the
Robert W. Woodruff Fellowship
," says Natalia.
In 2017, Hurricane María landed in Puerto Rico while Natalia was still in undergrad, how that influenced her decision to pursue medical school is illustrated in her personal statement for residency:
Crisis does not discriminate – but it does require special attention to those hit hardest. What was supposed to be a great equalizer, turned out to be just temporary damage for some families and absolute devastation for those already navigating scarcity and poverty – barriers to the privilege of recovery. The category 4 storm disproportionately impacted the health and wellbeing of women on the island – converting the already limited health services into an inaccessible luxury. In the U.S., I have seen these same disparities in the absence of a tropical cyclone, uninsured women left at the mercy of a system that would rather treat a problem than prevent it. Their geographic location determines the type of care they receive, and oftentimes, women must inconveniently travel to faraway hospitals to address high-risk pregnancies. These mothers too often look like my own, which gives me a special perspective and motivation to patiently provide clarity in every minute of interaction with my patients, regardless of their motherland or tongue.


Natalia wanted to do her residency at an academic institution that values equity and inclusion and provides comprehensive high-quality reproductive care to everyone in their community. "My experience at Emory, especially the privilege of working at Grady, has defined my future career. Being face-to-face with the barriers to care, creatively bypassing obstacles set forth by the very system we work for and going above and beyond for patients taught me how to advocate for my people and it inspired me to advocate for my patients' needs beyond the hospital. My experience at Emory molded what I look for in a program, and if I were to stay or match elsewhere, I will take these experiences with me and try to make wherever I land a little bit better for our patients," says Natalia.
During Match Day she learned she matched at Emory in obstetrics and gynecology.

During Natalia's time at Emory, the School of Medicine reinstated the Latino Medical Student Association (LMSA) Chapter. At the time, the class had the largest cohort of underrepresented medical students, and LMSA and the SOM Office of Medical Education and Student Affairs increased latinx representation in future classes and provided support to those already enrolled. Natalia organized activities that reflected the association's mission of tackling health disparities within the latinx community. As part of the Medical Spanish Interest Group and clinic coordinator for Portal de Salud (a free clinic for Spanish-speaking patients) Natalia translated complete patient histories and led workshops on taking patient history in Spanish.

She also served as co-president of Familias Saludables coordinating, scheduling, designing and teaching weekly classes to families on healthy lifestyle modifications. "My favorite memories are seeing my colleagues get out of their comfort zone and try to give the classes in Spanish with me only jumping in on critical parts. Supporting them was very meaningful as I know they will be fantastic physicians in the future and will be able to counsel their Spanish-speaking patients appropriately," says Natalia.

"My wonderful patients at Grady taught me more than I ever could imagine, and I became a certified Spanish interpreter to be an active advocate for my patients in that setting. From being invited to "la barbacoa" to a deep hug for keeping their family on the loop, it shows that no matter what our patients deserve the best," says Natalia.

In 2020, she won the SOM Office of Multicultural Affairs' Engage, Mentor, Prepare, Advocate for, Cultivate and Teach (EMPACT) Outstanding Peer Mentor Award. "Included in my favorite memories is mentoring students from classes below me and providing the mentorship and advice that I wish someone would've given me when I was in their shoes. This journey takes a village, and sometimes it needs to be created by us," says Natalia. She was also elected to serve as the president of Alpha Omega Alpha, a professional honors medical society that recognizes and advocates for excellence in scholarship and the highest ideals in the medical profession.

"My classmates and now lifelong friends made my time at Emory memorable – from stressing out about anatomy, to dance breaks in the middle of the classroom, midnight trips to Dunkin' Donuts after a long day of studying, crying after a bad outcome and laughing until our bellies hurt because of a nerdy pun – these are the memories I take with me from medical school. Some of the hardest moments in my life happened while here, life does not stop because you're a student, but the support I received from the administration and my classmates made the road less arduous. And for that I will be forever grateful," says Natalia.

She reflects on experiencing medical school during a pandemic. "Experiencing the second half of our medical education during a pandemic was governed mostly by uncertainty. Our clinical education was impacted the most, however I think the school made sure to give us the best clinical experience possible while considering the unknown. My classmates were incredible during this time and I'm so happy that we get to celebrate all our hard work together (and in person!) this year. They are truly wonderful people and will make fantastic physicians wherever they go. So proud of you Class of 2022, we did it!!"