Goals, Objectives, & Outcome
Goals
This 12-month track will support residents to gain the knowledge, skills, and methods necessary to: (a) participate in simulation-based medical education and research; and (b) launch a scholarly career trajectory toward leadership in simulation-based approaches that improve learning, quality of care, patient safety, and clinical outcomes.
Objectives
Upon completion of this track, residents will be able to:
Critique several key publications regarding one area of concentration in medical simulation
Create and use models, materials, and equipment to support simulation-based teaching
Use a systematic process to plan, teach, and assess a simulation-based education session
Outcome
Upon completion of the track, residents will be awarded a certificate of distinction in Medical Simulation from Emory University School of Medicine.
Components:
Core Curriculum

Simulation Methods and Research [Monthly Small Groups
Comparative analysis site visits to medical simulation centers
Hands-on simulation practicum comprising one-half day per week during one month

Experiential Learning

Assist in creating innovative materials and using task trainers, mannequins, and technological methods such as virtual and augmented reality to teach medical tasks and procedural skills
Participate in the design, facilitation, debriefing, and performance assessment of learners in novel, immersive, high fidelity simulation scenarios including those supporting interprofessional education and collaborative practice
Conduct an analysis of one aspect of simulation program management

Capstone Innovation Project

Design, implement, and assess an innovative simulation-based educational offering
Present a poster at Emory Medical Education Day, Emory Quality Conference, or a similar academic meeting
Optional: Submit a poster or podium presentation to a national conference or write a mentored, peer-reviewed paper on medical simulation

Mentorship

Simulation faculty coach and Department-specific faculty advisor
Track Requirements:
Competitive Application: Personal Statement, Program Director Letter of Support (including Program commitment to one month during the academic year when the trainee will spend one-half day per week in a hands-on practicum in the Excel Simulation Center located in the Emory University School of Medicine), and Interview
80% monthly Discussion Group series attendance
Completion of a mentored Capstone Innovation Project


Proposed Topics
Curriculum design
Medical simulation modalities
Building and using low-cost simulation models
Task trainers and procedural learning
Simulation scenario design
Technical aspects of medical simulation
Simulation session facilitation
Simulation session debriefing
Integration of simulation into the educational curriculum
Integration of simulation into a healthcare organization's quality and safety strategy
Simulation performance assessment
Simulation program evaluation
Scholarly products and peer review in medical simulation
Tentative Schedule
Small Group Discussions are held every month. The practicum will be arranged during a time agreed upon by both the residency program and track program. Please note practicum is ultimately dependent upon lab availability. The practicum will take place in the Excel Simulation Center, Emory University School of Medicine.
Eligibility & General Requirements
Eligibility
Application to the Medical Simulation Residency Track is open to all rising PGY2 or higher Residents/Fellows in good standing with their graduate medical education training program.
Residents and fellows apply to the Track by March 15 prior to the academic year of entry into the Track, and complete the Track during one academic year.
A limited number of residents and fellows will be selected based on a competitive application process as noted above.
General Requirements
Residents/Fellows must remain in good standing with the residency/fellowship program.
Residents/Fellows must maintain regular attendance at monthly Group Discussions.
Residents/Fellows must complete and present a mentored Capstone Innovation Project.
Residents/Fellows must adhere to Emory residency work-hour policies.
Application Process
The application must include the following components:
A personal statement describing why you would like to participate in the Track, your interest in simulation-based learning and research, and your expected goals and outcomes. The personal statement must be limited to no more than one page.
A letter of support from the Program Director indicating support for participation in the Track as described above.
Applicants also will be expected to attend an interview.
Please submit your application to Dr. Michele L. Sumler no later than March 15 for consideration in the cohort starting in July.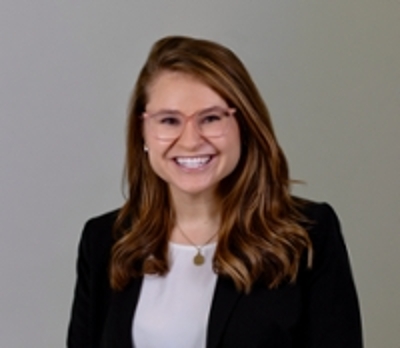 Name: Veronica Urbik 
Specialty: Pediatrics
Simulation Interest: I am interested in how simulation technology can be used to drive value driven healthcare and innovation. I am particularly interested in procedural training. I hope to develop simulations for medical students and resident education in order to improve patient care and quality outcomes in the pediatric setting.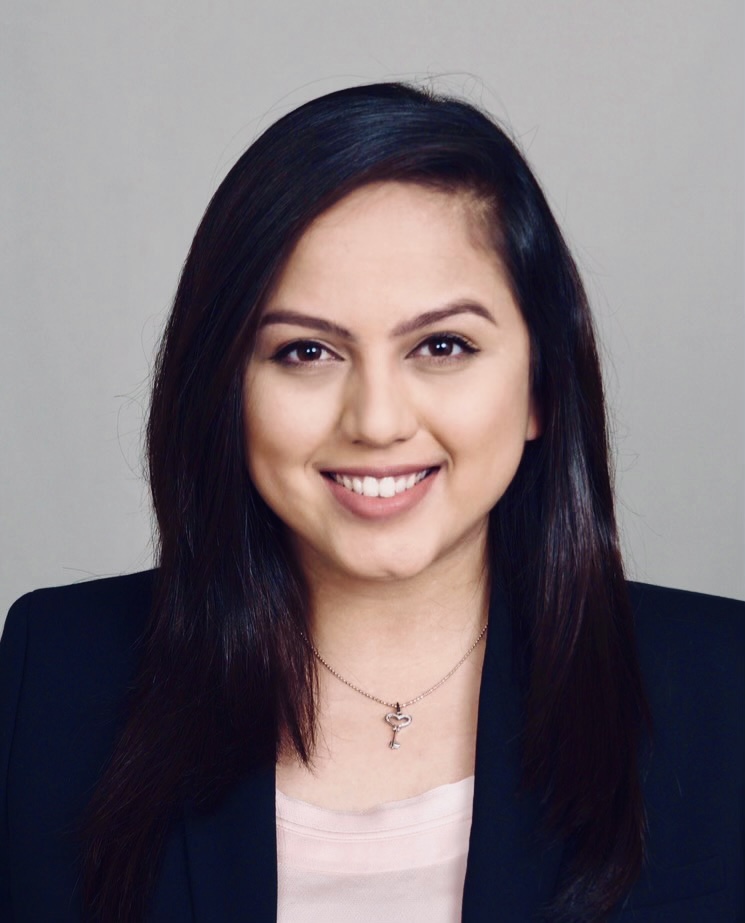 Name: Zobiya Momin
Specialty:  Pediatric Emergency Medicine 
Simulation Interest:  My interests in medical simulation aim at improving learners' knowledge base and clinical skills in terms of managing pediatric medical and trauma emergencies. Medical simulation has 
allowed learners at all levels to gain valuable clinical experience, growth, and comfort in their skills.
For my fellowship project, I have developed and implemented a Pediatric Trauma Orientation and Simulation for pediatric residents at Emory and Morehouse. This has positively impacted the residents' trauma experience during their ED rotations, resulting in an increase in active participation by residents for trauma resuscitations. Additionally, I continue to work alongside the ancillary staff at Hughes Spalding in teaching essential equipment set up, basic exam skills, and standard resuscitation practices for trauma patients seen at a limited-resource facility. I hope to continue building rigorous and focused pediatric simulation curriculums for trainees to further optimize skills necessary for management of certain pediatric emergencies.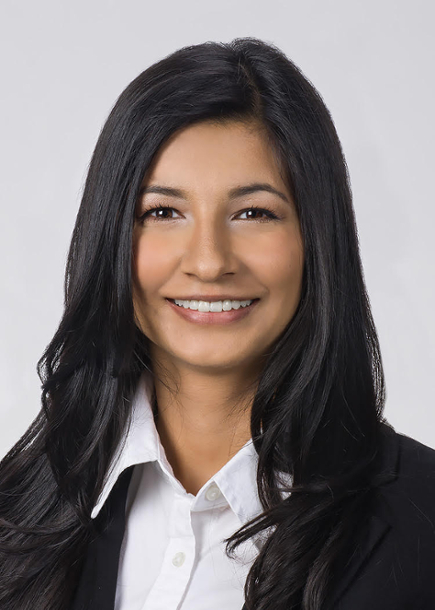 Name: Ila Sehgal
Specialty: Pediatrics 
My simulation interests include resuscitation ergonomics, rapid cycle deliberate practice, traditional simulation, translational simulation, and clinical debriefing. I am passionate about optimizing resuscitation efforts via clinical ergonomics and systems testing through simulation-based medical education. I am eager to expand the field of resuscitation science by studying the clinical impact of resuscitation ergonomics. My current fellowship projects are focused on assessing the maintenance of high-quality resuscitation ergonomics during in-hospital cardiac arrests in the PICU and evaluating whether the addition of the CPR coach improves high-quality CPR performance metrics during in-hospital cardiac arrests. My simulation work in fellowship is supported by two Warshaw Fellow Research Awards I received from Emory University Department of Pediatrics and Children's Healthcare of Atlanta. I aspire to dedicate my career to simulation-based healthcare research and education to improve patient outcomes in the clinical environment.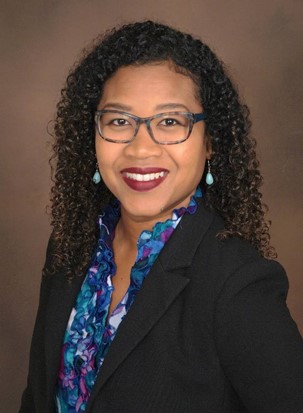 Name: Kimberly Eide
Specialty: Family Medicine
Simulation Interest: My interests within simulation include developing a curriculum aimed at enhancing the proficiencies of the learner within the scope of outpatient and/or inpatient medicine. I am also interested in taking the knowledge gained to create an opportunity to run a simulation session amongst underserved high school students interested in a career in medicine.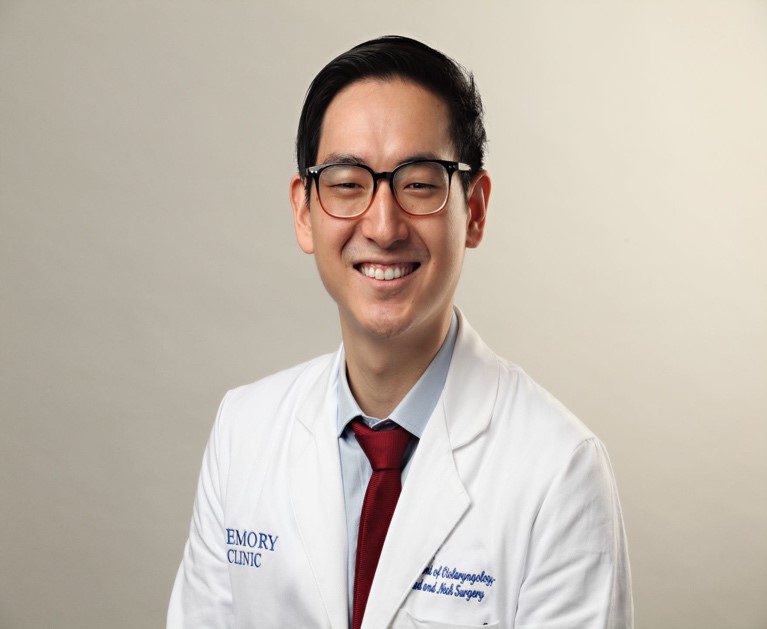 Name: Juno Lee
Specialty: Otolaryngology
Simulation Interest: With my interest in arts and medicine, I aim to learn techniques and explore opportunities about creating accessible forms of training media for physicians. As the healthcare system evolves technologically, high-fidelity training and varied simulations will continue to play a larger role for practitioners.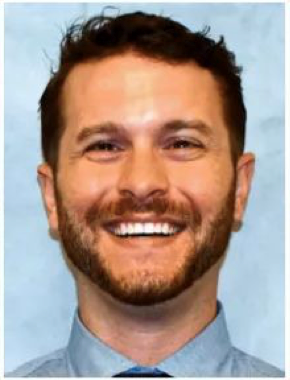 Name: Chase Elkin
Specialty: Anesthesiology
Simulation Interest: Simulation allows both the novice and the advanced the same opportunity: to be able to assess and manage patients in critical scenarios while in a healthy learning environment. As part of the GME Simulation Track, I hope to improve access to simulations and contribute towards their integration as a standard of residency training.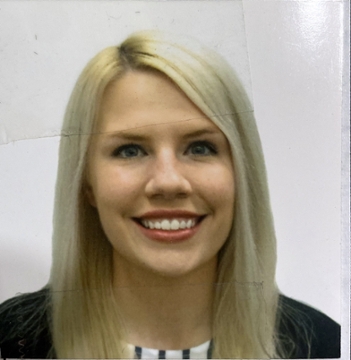 Name: Kathleen Waters
Specialty: Pediatric Emergency Medicine
Simulation Interest: I am very interested in the fields of medical education and medical simulation, especially how the two can be combined for both instructional as well as quality improvement purposes. My fellowship project has been focused on use of medical simulation as an educational tool for multidisciplinary team training in the ED during rapid sequence intubation scenarios, and has further centered my academic interests in these arenas. In the future, I hope to be able to make both fields a focus of my career as an academic pediatric emergency medicine physician. In particular, I am interested in applying the skills I will acquire through this track towards the education and training of medical students and residents in the future.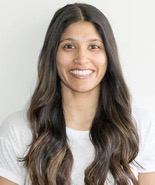 Name: Anjali Patel
Specialty: Internal Medicine/Pulmonary Disease/Critical Care Medicine
Simulation Interest: Pulmonary/Critical Care Medicine, Academic medicine, Cooking, Hiking, Snowboarding, Reading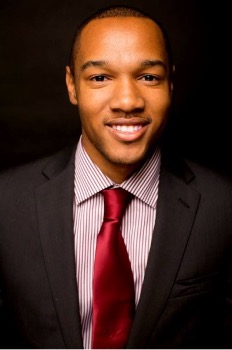 Name: Terrell Jones
Specialty: Emergency Medicine
Simulation Interest:  I am interested in studying the intersections between hands-on simulation approaches and evidence-based strategies for medical education at all levels of healthcare career development. In particular, I hope to acquire the skills necessary to enhance learners' proficiencies in the recognition and resuscitation of critical Emergency Department patients through the development of a high-fidelity simulation curriculum. Additionally, I hope to combine these acquired skills with my passion for community outreach by implementing creative, simulation-based approaches to improve health literacy in underserved and under-resourced populations.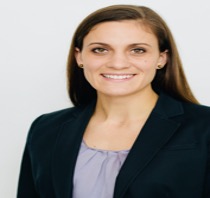 Name: Madeline Roorbach
Specialty: General Surgery
Simulation Interest: Academic – trauma outcomes, medical education. Personal – hiking with my pup, breweries, reading, skiing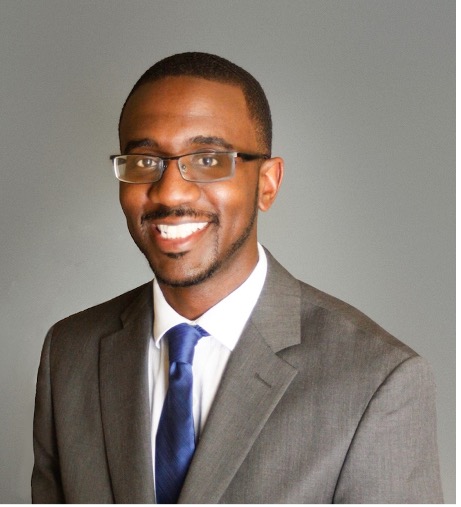 Name: Jeffrey Okonye
Specialty: Pediatric Emergency Medicine
Simulation Interest:  Simulation & Quality Improvement and Improving Health Equity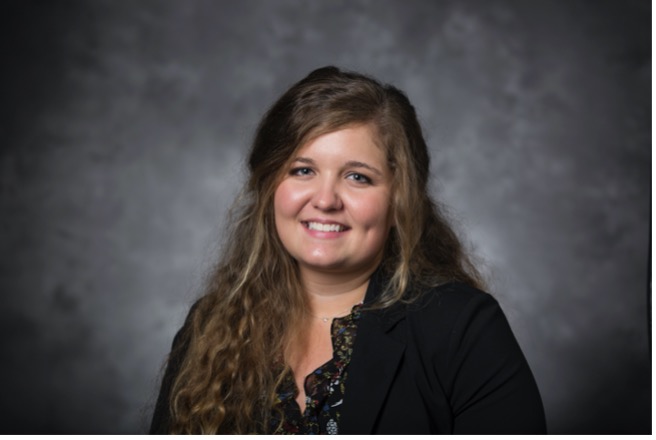 Name: Caroline Ray
Specialty: Child Neurology
Simulation Interest: My interests within simulation include developing projects aimed at furthering learners' skills within the realm of psychosocial topics in clinical settings. I hope to use simulation as a tool to educate others on working with underserved populations. I also am interested in exploring cases within neurology, such as with simulation of a code stroke on a pediatric patient. Outside of simulation, I love art and music and have even found ways to incorporate these passions into prior simulation projects.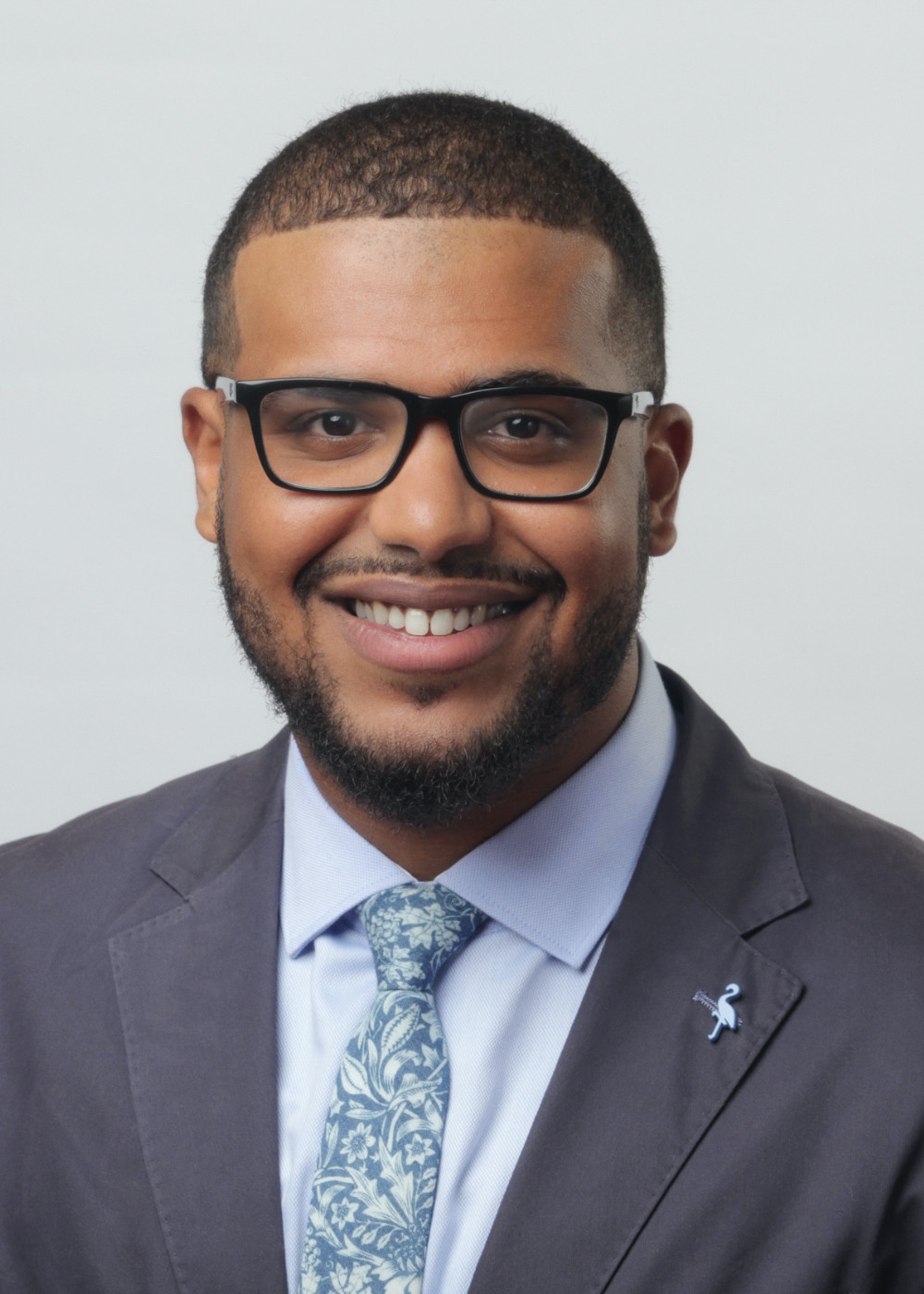 Name: Nabil K. Abazaid, MD
Specialty: Emergency Medicine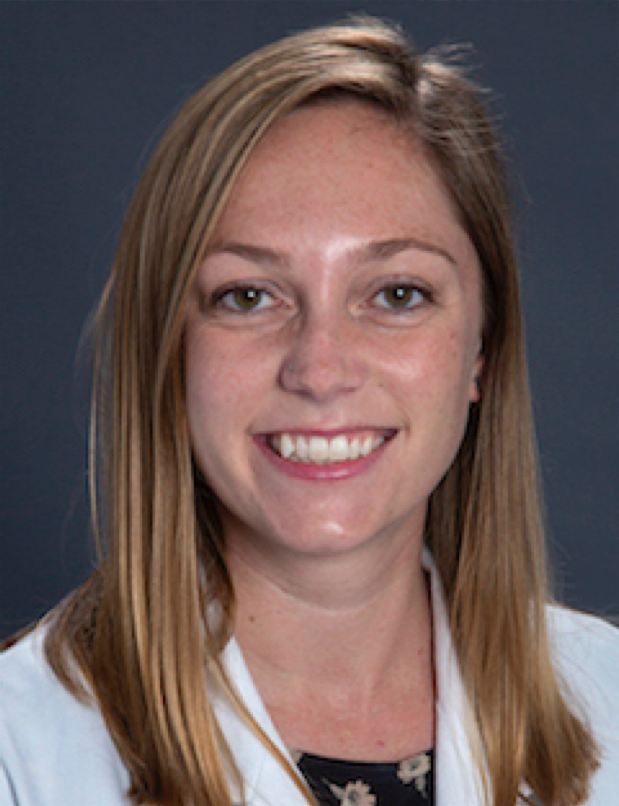 Name: Hannah B. Dalke, MD, MS
Specialty: Anesthesiology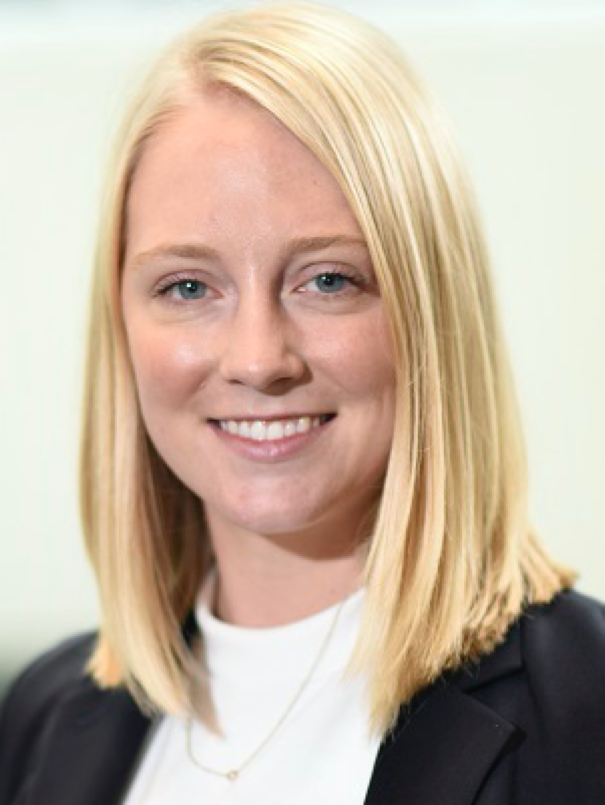 Name: Elissa A. Falconer, MD
Specialty: General Surgery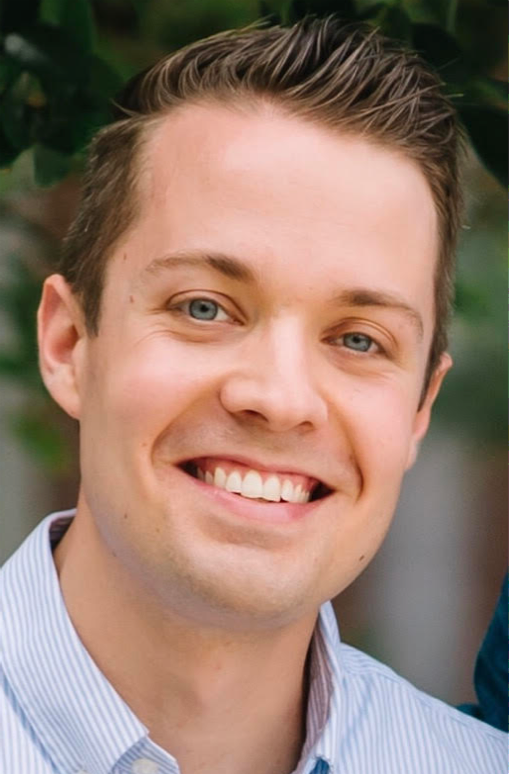 Name: Gregory W. Wigger, MD
Specialty: Pulmonary and Critical Care Medicine