Visiting Professor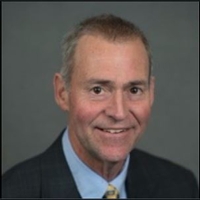 Dr. Anderson is the founding orthopaedic surgeon of the O.L.Miller Foot and Ankle Institute of OrthoCarolina in Charlotte, North Carolina. He recently joined the Titletown Sports Medicine and Orthopaedic Clinic in Green Bay, WI.He is fellowship-trained in foot and ankle disorders (Dr. John Gould, Milwaukee WI) and has vast experience treating sports-related injuries.
Dr. Anderson was as a team orthopaedist to the Carolina Panthers, and is now an associate team physician to the Green Bay Packers. He is also chairman of the Foot and Ankle Subcommittee for the NFL, and was recently named the co-chair of the NFL's Musculoskeletal Committee, overseeing all orthopaedic in uries and research in professional football. Dr. Anderson remains an active consultant to a number of NFL, NBA, NHL, and MLB teams and colleges.
Additional leadership roles include Chief of the Foot and Ankle Service at Carolinas Medical Center and former president of the American Orthopaedic Foot and Ankle Society. With his clinical research expertise, he currently serves as Co-editor of the edition of Mann's: Surgery of the Foot and Ankle, and is an associate editor/reviewer for JBJS, JAAOS, FAI, AJSM and numerous other peer-review publications and author/editor of numerous chapters and manuscripts. He was also a former Editor-in-Chief of the Techniues in Foot and Ankle Surgery Journal.
Dr.Anderson was born in Milwaukee, Wisconsin and attended the University of Mississippi where he was inducted into their Hall of Fame.