Emory Visual Medical Education creates a wide variety of projects in the areas we serve. These case studies are only a few of the hundreds of projects we have been involved in. They showcase some of the different uses of visual education. Some project represent a few hours of work, and some were more than a year in development. Each was carefully designed to help our Emory collaborators achieve their goals, sometimes in unexpected and innovative ways.
Created by Michael Konomos
This animation tells the story of Molnupiravir, an investigational oral COVID-19 drug invented and developed by scientists at Emory University. This was developed as an explainer for the lay public. In this video we used real models of the proteins involved to give the "characters" more tangible and believable shapes. We also made heavy use of visual metaphors to ensure that the overall concepts are understood and retained by learners of any educational level.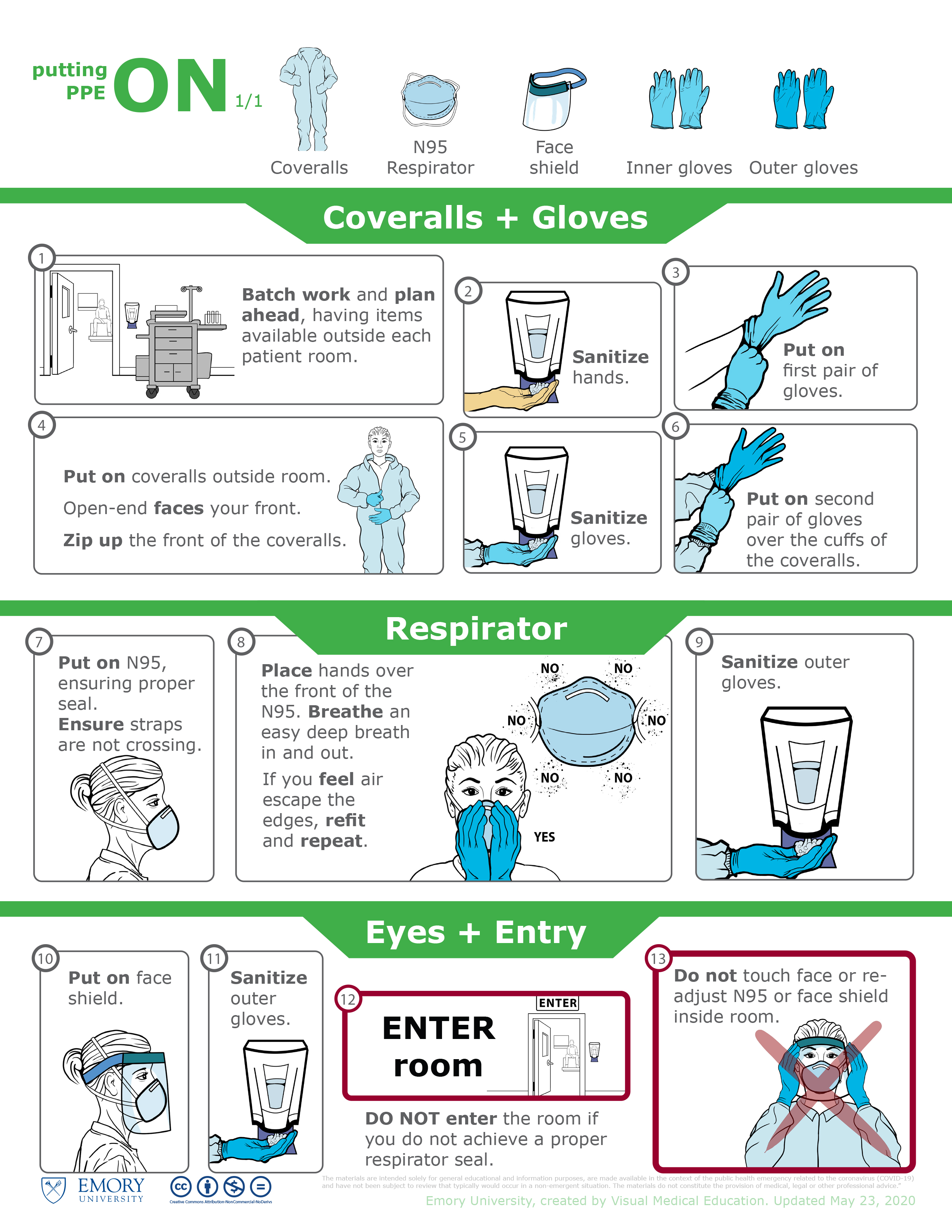 Created by Michael Konomos, Mao Miyamoto, and Rachel Chandler
Emory Serious Communicable Diseases Program, Emory Infection Prevention, and Emory Visual Medical Education teamed up to create a large number of visual guides for the use, extended wear, and reuse of personal protective equipment (PPE). These guides have been used with enthusiasm all over the world, because they not only address ideal PPE standards, but give guidance when supplies are running low.