Updated August 16, 2021

Emory Visual Medical Education creates a wide variety of projects in the areas we serve. These case studies are only a few of the hundreds of projects we have been involved in. They showcase some of the different uses of visual education. Some project represent a few hours of work, and some were more than a year in development. Each was carefully designed to help our clients here at Emory to achieve their goals, sometimes in unexpected and innovative ways.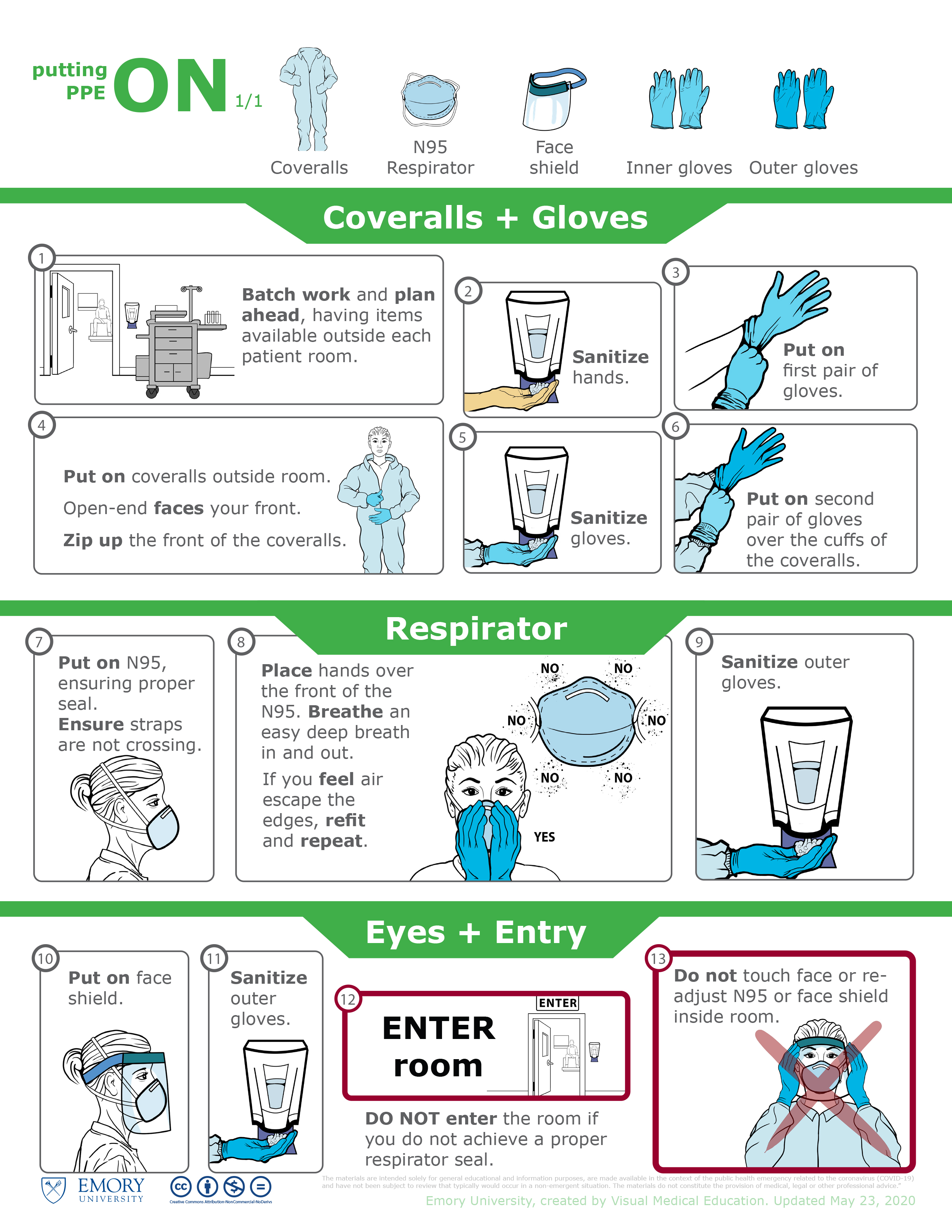 Emory Serious Communicable Diseases Program, Emory Infection Prevention, and Emory Visual Medical Education have teamed up to create a large number of visual guides to the use, extended wear, and reuse of personal protective equipment (PPE). These guides have been used with enthusiasm all over the world, because they not only address ideal PPE standards, but give guidance when supplies are running low.
Updated continuously.