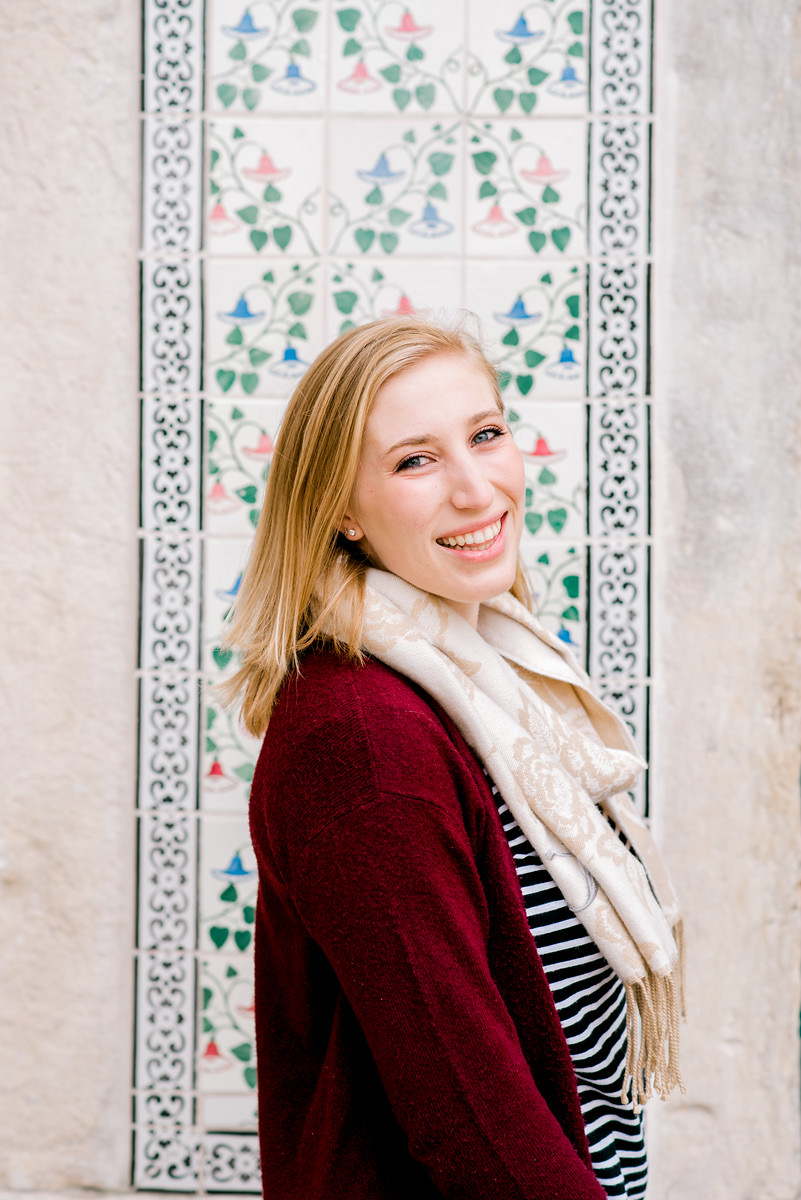 Where are you from?
I am originally from Kalamazoo, Michigan, but I have also lived in Colorado, Shanghai, Minnesota, North Carolina, and now here in Georgia.
Where did you go for undergrad?
I attended Wake Forest University for my undergraduate education.
Describe your path to the Emory Genetic Counseling Training Program.
In college, I received a BS in Chemistry with a concentration in biochemistry, and minors in Biology and Chinese Language and Culture. Having a rigorous STEM-oriented background in academics and laboratory research has been incredibly beneficial throughout my genetic counseling training. I also spent a great deal of time in college volunteering through a service organization, Alpha Phi Omega, and through an internship with the Ronald McDonald House of Winston-Salem. Finally, I had advocacy and counseling experience through my job as a resident advisor. Skills from these different experiences have translated well into the profession of genetic counseling, and I continue to build them every day within the Genetic Counseling Training Program.
What field do you plan to pursue post-graduation?
Post-graduation I will be working as a clinical oncology genetic counselor. I enjoyed my clinical rotation in cancer, and deeply value the opportunity to help people in their walk with cancer diagnoses. The chance to impact clinical treatment or preventative screening and surgical measures is another reason I am so excited to be working in an oncology setting. I am thrilled that I will be staying in Atlanta and working for Piedmont Healthcare at both their West and Henry locations.
What would you want others to know about your years in the Emory Genetic Counseling Training Program?
While the Genetic Counseling Training Program is incredibly rigorous, it is also full of community to share your struggles and triumphs with. I could not have survived the last two years without my classmates by my side - the best part of training here is how collaborative the students and faculty are. Aside from that, there are incredible opportunities to get engaged with community groups, teach (from elementary schoolers through medical/PA students), and push yourself out of your comfort zone every day. I graduate from Emory knowing I got the most I could out of my education and being very prepared to start a hopefully long career as a genetic counselor.
Why did you decide to pursue a career as a genetic counselor and come to Emory?
I had always planned on pursuing a career in medicine and planned on going to medical school. One summer I had the opportunity to shadow a licensed marriage and family therapist and wondered if I might be more interested in pursuing social work. Then, late my junior year of college, I was introduced to the profession of genetic counseling at a health profession fair and had a light bulb moment: I could combine the science I love with the counseling aspects and relationship-building I cared so much about. From that moment on, my sights were set on genetic counseling.
I decided to apply to Emory's Genetic Counseling Training Program for its academic rigor, the huge number of specialty rotations offered, and the distribution of clinic, class, and research throughout the whole program. Ultimately, what sold me was the community and collaborative nature. At my interview visit, it was clear how tight-knit and supportive the class ahead of me was, and how supported they were by the faculty. I was very fortunate to Match with Emory and haven't regretted it for a second!
What did you like most about living in Atlanta?
The fact that there is something for everyone. There is amazing food, music, sports, outdoor activities, and nightlife. Additionally, the city has so much culture and every neighborhood has a different personality that you can explore. Having wonderful friends inside and outside the program to explore with has made it even greater. Fortunately for me, living in Atlanta also means being close to my family which is another major plus!