DEI Visiting Clerkship Program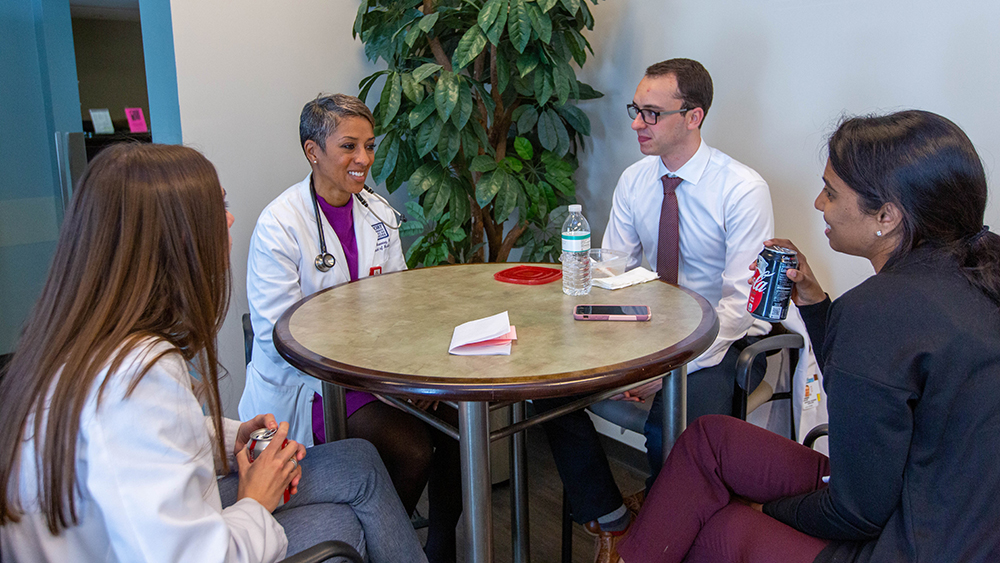 The Diversity, Equity, and Inclusion Council of the Emory University Department of Medicine invites medical students from groups historically underrepresented in medicine, including but not limited to underrepresented minorities and individuals from disadvantaged backgrounds to apply for our Emory University Department of Medicine DEI Visiting Clerkship Program. This clerkship, which specifically targets students who intend to apply to and pursue a career in Internal Medicine (or an IM subspecialty), exposes students to a thriving academic medical center and careers in Medicine.

Accepted students will receive faculty and resident mentors, an opportunity to interview at the J. Willis Hurst Internal Medicine Residency, and a stipend upon successful completion of the clerkship
GA Geriatrics Workforce Enhancement Program / Atlanta Medical Association Partnership
Emory University's Department of Medicine has partnered with the GA Geriatrics Workforce Enhancement Program and the Atlanta Medical Association to provide Emory faculty, community physicians, residents/trainees, and medical students networking, professional development, and community service activities.
Underrepresented Minority Faculty Development Program (Fall 2020)
This program in partnership with Emory at Grady professional development and GA-GWEP is longitudinal program (8 sessions over 5 months). The program will enhance peer mentoring and sense of community among underrepresented minority faculty members; develop leadership and career development skills identified by participants; facilitate meaningful discussions about the experiences of underrepresented minorities navigating academic health sciences; and contribute to efforts to create a more diverse and inclusive environment.
Diversity Recruitment Days — Internal Medicine Residency
The J. Willis Hurst Internal Medicine Residency program has specific interview days that offers students from underrepresented backgrounds a unique opportunity to engage with faculty and residents to learn more about the department, opportunities and available resources.
Affinity groups are groups with common interests and issues. We anticipate that these groups and networks will exist not only to benefit their own group members; but also that they work both inwardly and outwardly to edify group members as well as the department as a whole.
Ideally, affinity and ally groups should:
Support DOM efforts to attract and retain the best talent
Promote leadership and development at all ranks
Build an internal support system for faculty and staff
Encourage diversity and inclusion at all levels
Churchwell Diversity & Inclusion Collective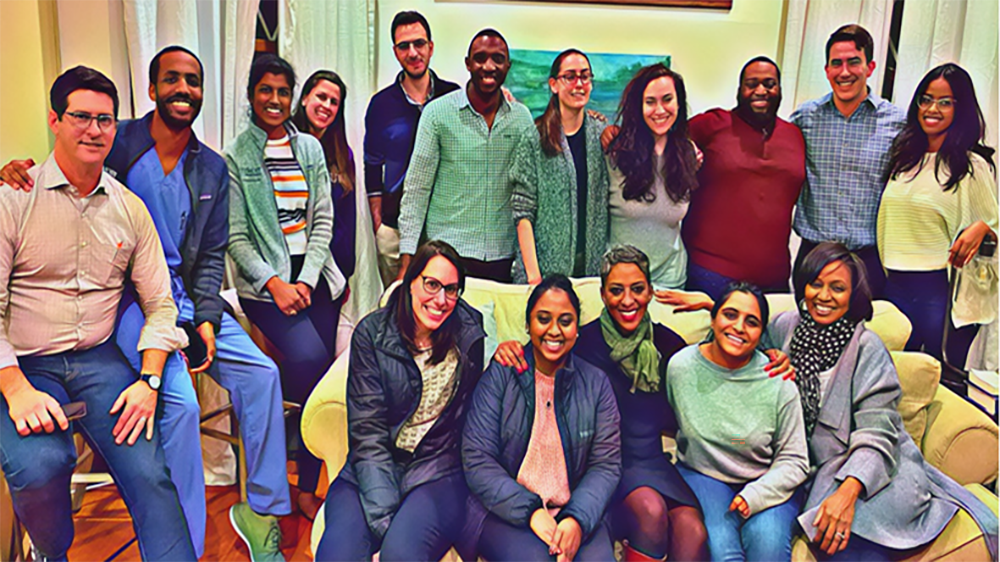 The group, named after Dr. André Churchwell, the first black IM Chief Resident at Emory, advocates for matters of diversity, equity, and inclusion at the resident level. The CDIC hosts a series of professional development and networking programs on a monthly basis. Members also serve on the department's DEI Council.