A letter from the Diversity, Equity, and Inclusion Council on Stopping Anti-Asian Hate (March 2021)
Dear Department of Medicine Community,
Since the start of the COVID-19 pandemic, we have seen a dramatic and horrific increase in crimes and attacks against Asian people and Asian Americans. These racially motivated hate crimes have involved physical violence, harassment, and hurtful, insensitive, and xenophobic rhetoric. These are unacceptable events and reflect a long history of anti-Asian discrimination targeting Asian American and Pacific Islander persons, the elderly, families, and communities. 
Today we stand in painful solidarity with our Asian and Asian American colleagues, friends, and patients in the wake of a deadly mass shooting at three separate businesses in our local Atlanta community. Eight innocent people lost their lives, and six of the victims have been identified as Asian women. Again, this hateful assault is not an isolated event.
In the Department of Medicine, we value the lives of all of our patients and colleagues and condemn any and all anti-Asian or racist actions or words of any kind. In an already difficult time, it is critical that we make support a verb—for all members of our community.
We are working toward a culture of racial equity and inclusion for people of all races, ethnicities, abilities, and intersecting identities that is critical to guaranteeing the safety and security of everyone in our community. 
In solidarity,
David S. Stephens, MD and the Diversity Equity Inclusion Council led by Jada Bussey-Jones, MD, and Kimberly Manning, MD
Assistant Professor, Division of Endocrinology, Metabolism and Lipids
Jessica Alvarez, PhD, RD, is assistant professor in the Division Endocrinology, Metabolism and Lipids of the Department of Medicine at Emory University School of Medicine. Alvarez is a member of the Cancer Prevention and Control Research Program at Winship Cancer Institute. She is a registered dietitian with a master's in clinical nutrition and a PhD in nutrition sciences from the University of Alabama at Birmingham.
Alvarez's research focuses on the role of nutrition and body composition on metabolism in chronic diseases, including cystic fibrosis and cystic fibrosis-related diabetes, type 2 diabetes, cardiovascular disease, and chronic kidney disease. Her research integrates state-of-the-art metabolomics with many aspects of nutrition research including rigorous clinical trials, body composition analysis, biomarker assessment, analysis of dietary intake and physical activity. Specific research foci include: 1) use of plasma high-resolution metabolomics, redox and bioenergetic assessment to identify targets for nutritional intervention to optimize health in adults with cystic fibrosis and cystic fibrosis-related diabetes, 2) role of vitamin D in sulfur/disulfide thiol redox, insulin sensitivity, vascular function, and clinical outcomes in the general population and various clinical diseases (e.g., cystic fibrosis and chronic kidney disease, 3) role of diet, body composition, and energy metabolism in ethnic health disparities of chronic diseases including type 2 diabetes mellitus and cardiovascular disease, and 4) role of diet in sulfur/disulfide thiol redox-mediated pathophysiology. Alvarez is currently supported by a NIH/NIDDK K01 grant entitled, "Integration of Nutritional Metabolomics with Bioenergetics in Cystic Fibrosis."
She received the 2017 Distinguished Service by a Researcher Award from the Georgia Academy of Nutrition and Dietetics. This award recognizes a dietetics professional for his/her research accomplishments related to food and nutrition.
Ozlem Bilen, MD, featured by the American College of Cardiology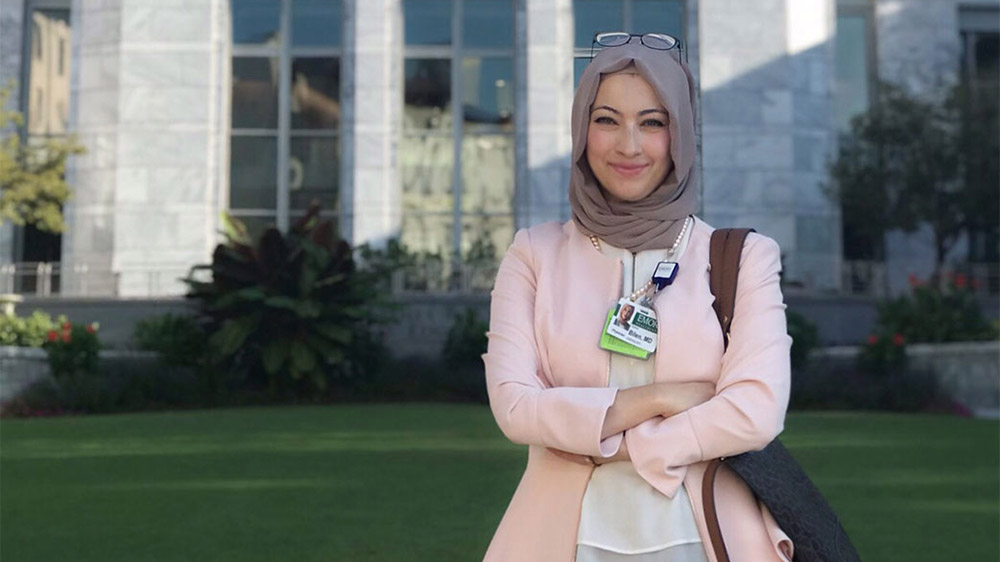 Ozlem Bilen, MD, assistant professor in the Division of Cardiology, was featured in an interview by the American College of Cardiology. In the interview, Bilen shares why she became a doctor, her motivation to pursue cardiology, how she advocates for others, and more.

Read the full interview here. 
Diversity and Inclusion Award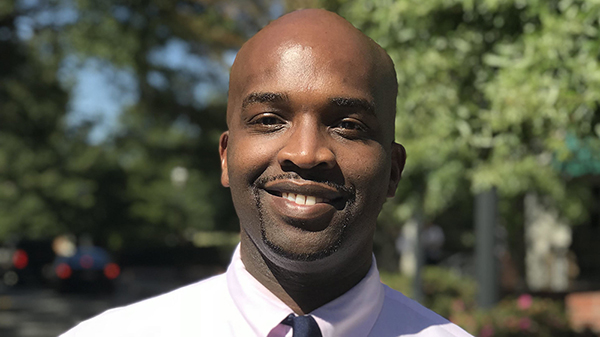 The newly established Diversity & Inclusion Award recognizes Department of Medicine faculty who have made significant contributions to fostering a diverse and inclusive DOM community by leveraging service, teaching, mentoring and research efforts in support of diversity and inclusion. The 2018 recipient of the DOM Diversity & Inclusion Award is Jason Cobb, MD. Cobb is an associate professor of medicine in the Emory University Division of Renal Medicine. He is a graduate of Morehouse College with a BS in biology. He holds a medical degree from Emory University School of Medicine and completed his internal medicine residency and nephrology fellowship at Emory University. He is board-certified in internal medicine and nephrology. He also rounds on inpatient services at Emory University Hospital Midtown and Emory University Hospital. Research and teaching interests include quality improvement and nephrology fellow clinic at Grady Memorial Hospital.
Carlos del Rio, MD receives teaching award and is appointed dean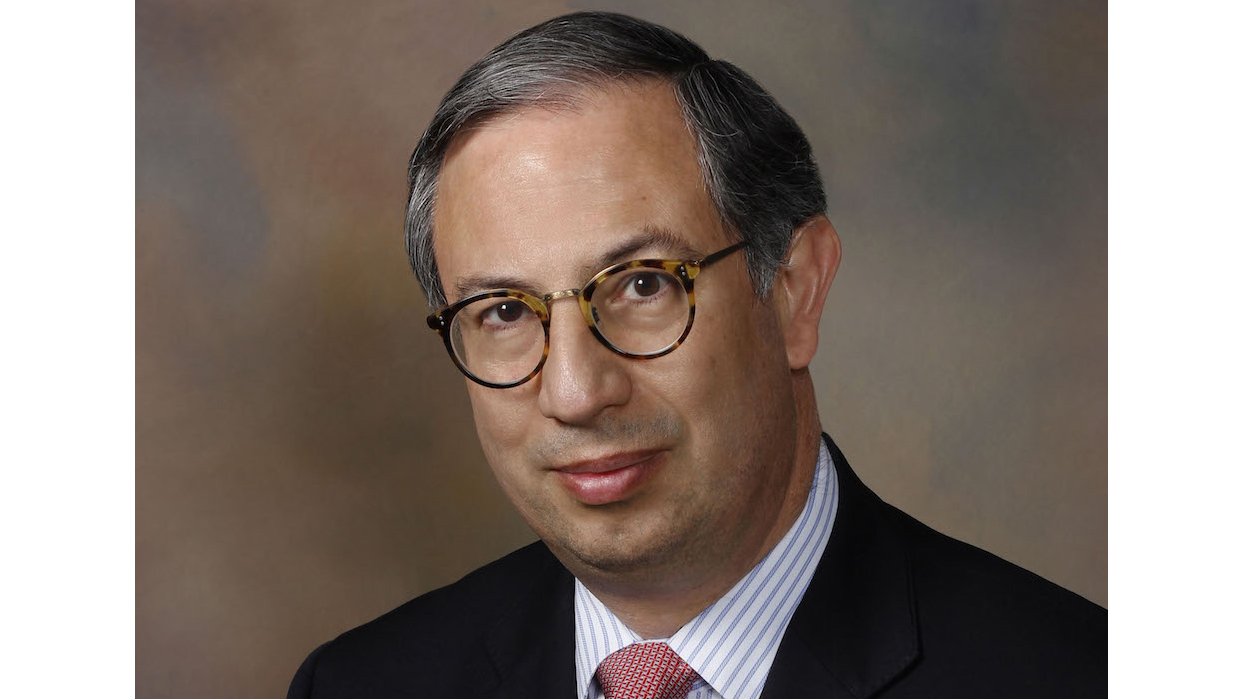 Breaking the barriers: minority women in medicine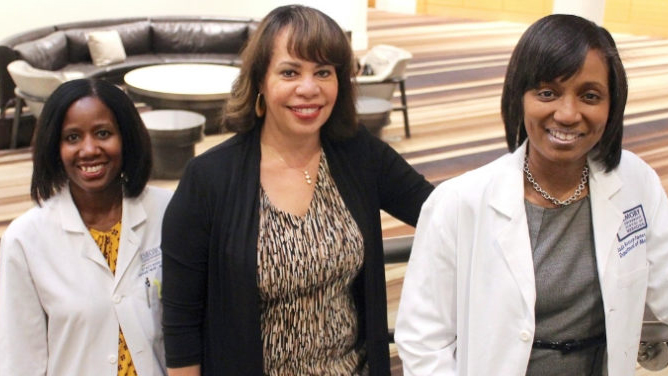 Diversity has become a fundamental priority among industries across the nation, however, academia has been slow to change. The benefits of a diverse and inclusive employee base and company culture are increasingly recognized by today's workforce. However, women, especially minority women, still face barriers.

Read more on the Emory Daily Pulse Blog