The FAALI (Faculty Academic Advancement, Leadership, and Inclusion) Lecture Series, presented throughout the year by senior faculty within the School of Medicine, covers practical topics aimed at assisting faculty in their career development.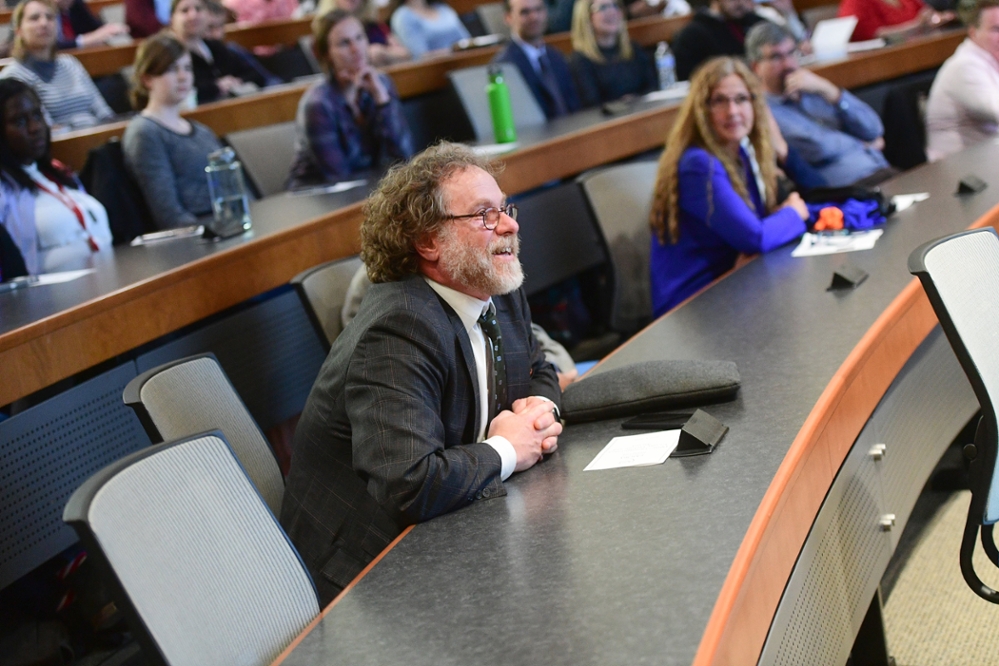 The lectures are aimed at faculty, but anyone who feels they may benefit from the information is welcome to attend. We kindly request RSVPs for these lectures. 
This year, the lectures will be virtual only and available via Zoom. Use the online meeting link or use meeting ID, 480-523-373, to participate. 
Many of these sessions are recorded for future viewing. Access the faculty video library (Emory ID required to access). 
The Physical Exam via Telehealth
Thursday, September 10 | Noon-1pm
By: Caroline Collins, MD; Justin Cheeley, MD; Mathew Pombo, MD; Chad Hales, MD; Nikrad Shahnavaz, MD; Kunal Bhatt, MD
Moderated by: Nate Spell, MD
Learning to perform the telemedicine exam has become crucial in the delivery of patient care over the last 6 months. Experts will demonstrate how to perform a telemedicine exam and review best practices for providers in this can't miss webinar.
The Community Resiliency Model: A Strengths-based Workshop to Promote Resiliency
Tuesday, September 15 | 5:30-6:30pm
Stress has always been part of healthcare, and it is increased in this pandemic. Part of the stress is time pressure and the need to keep performing optimally in acute situations. This leads to the paradox that methods of stress reduction that require time may in some situation cause stress themselves and be impractical. This workshop will introduce methods to deal with stress in exercises that can be done in minutes.
By: Renee Read, PhD, Assistant Professor, Pharmacology; David Lawson, MD, Professor, Hematology and Medical Oncology
Best Practices for Teaching During Telehealth Visits
Tuesday, October 13 | 5:30-6:30pm
By: Suephy Chen
Moderated by: Nate Spell
Using REDCap to Manage Clinical Data
Thursday, October 22 | Noon-1pm
By: Sean Mann
Moderated by: Kathy Griendling
Race and Health Policy
Tuesday, November 10 | 5:30-6:30pm
By: Tracey Henry
Moderated by: Sheryl Heron/Carolyn Meltzer
Leading Through Challenging Times/Crises
Thursday, November 19 | Noon-1pm
By: General Ken Keen
Moderated by: Kathy Griendling
Making Telehealth Financially Viable
Tuesday, December 8 | Noon-1pm
Come and learn how Emory launched telemedicine and accomplished over 200,000 outpatient visits within 4 months. Learning about the operations, project management, and impact on finances can help you understand principles that you can apply to work you are doing in your own environment.
By: Greg Esper
Moderated by: Nate Spell
How to Continue Global Research in the era of Foreign Influence
Thursday, January 14 | Noon - 1pm
By: Robert Nobles
Moderated by: Kathy Griendling
Promotions and How to Attain One
Wednesday, January 20 | 5:30 - 6:30pm
By: Kathy Griendling
Pandemic Disruption of the Healthcare Business Model
Thursday, February 11 | Noon - 1pm
By: Bryce Gartland
Moderated by: Nate Spell
Time Management and Improving Efficiency
Tuesday, February 16 | 5:30 - 6:30pm
By: Andi Shane and Marianne Celano
Moderated by: Sheryl Heron