Online Experience

Meet prospective classmates, current students, and faculty at Emory School of Medicine March 17, 2022.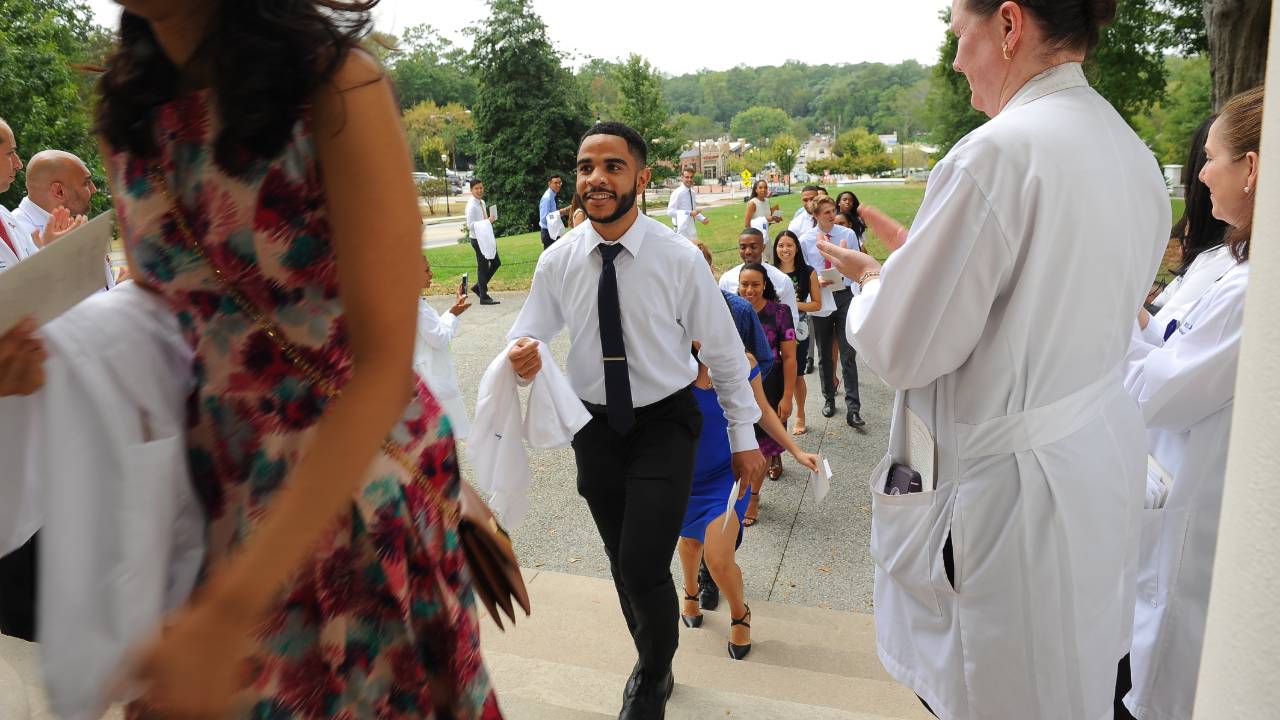 Welcome to Emory!
Class of 2026 Emory Revisited
Each year, the Office of Multicultural Affairs welcomes specific groups to Emory Revisited .

During this series, accepted applicants from targeted underrepresented groups learn about the various experiences available at Emory. Here you will connect with other prospective students, current students, staff, and faculty. This event is by only invitation only.

Engage with us on social channels to connect and share with other participants.

• Facebook - @EmoryMedicine
• Twitter - @EmoryMedicine
• Instagram - @EmoryMedSchool

#EmoryRevisited2022
Our classes are racially diverse, and a substantial percentage of our first-year students are "nontraditional," meaning they were out of college for at least a year before starting medical school.
522
Health Profession Learners
We have five health professions programs, including a Physician Assistant program ranked 3rd and a Physical Therapy program ranked 5th in the nation by US News & World Report.
1,322
Residents and Fellows
We provide more than half of the residency training positions in Georgia, and 53 of our 106 training programs are the only such programs in the state.
3,166
Physician and Basic Science Faculty
Our school is part of an academic health sciences center, and our faculty collaborate with faculty in schools of public health and nursing and a primate research center.