Below are the ARTDTP current trainees and their mentors. Visit the ARTDTP
alumni page
to find out more about our previous trainees.
ARTDTP Training in the Wuest Lab
TRAINEE:
Martina Golden
Graduate Student
Martina earned her B.S. in Chemistry from the University of St. Thomas where she started her research in antibacterials. She worked with Dr. J. T. Ippoliti to synthesize novel analogs of Linezolid aimed to minimize toxicity associated with long-term tuberculosis treatment. In 2020, she moved to Emory to start her PhD in Chemistry and joined the lab of Dr. Bill Wuest to expand her synthetic skills and knowledge of antibacterials. Her work focuses on synthesizing antibacterial natural products and analogs thereof to understand how their structure is related to their activity. In addition, she studies their mechanism of action alone and in combination with FDA-approved antibiotics. The ultimate goal is to discover a novel mechanism of action or combination therapy to combat the eminent antibiotic resistance crisis.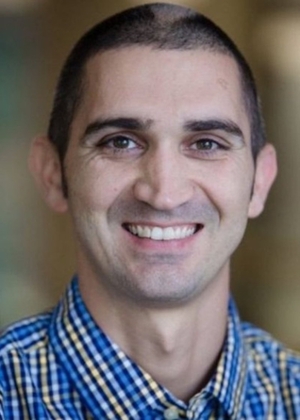 MENTOR:
William Wuest, PhD
Professor
Department of Chemistry
Dr. Wuest is a Georgia Research Alliance Distinguished Investigator and Professor in the Department of Chemistry in the Emory College of Arts and Sciences and a member of the Emory Department of Chemistry Graduate Program. He research focuses on leveraging natural product total synthesis to better understand antibiotic mechanisms of action. His group utilizes synthetic chemistry, microbiology, genetics, and proteomic methods to develop novel compounds to combat bacteria. He earned his B.S. in Chemistry/Business at the University of Notre Dame, his Ph.D. in organic chemistry from the University of Pennsylvania, under the advisement of Prof. Amos B. Smith, III and was an NIH Postdoctoral Fellow in the lab of Prof. Christopher T. Walsh at Harvard Medical School.
ARTDTP Training in the Sarafianos Lab
TRAINEE:
Grace Nielsen
Graduate Student
Grace Neilsen received her BS in Biochemistry from Brigham Young University in 2021. She worked in a physical chemistry lab as an undergraduate characterizing the thermodynamic properties of complex inorganic materials. After graduating, she turned her attention more towards the biological sciences and entered into the Biochemistry, Cell and Developmental Biology (BCDB) program at Emory University with an interest in studying viruses. She is mentored by Dr. Stefan Sarafianos whose lab has a strong history studying antivirals against HIV, HBV, SARS-CoV 2, and more. Her project there focuses on antiviral resistance in the SARS-CoV 2 main protease, non-structural protein 5 (nsp5). THe current leading antiviral for treating COVID-19 is Paxlovid, developed by Pfizer, Inc.. Paxlovid includes a protease inhibitor called nirmatrelvir (NIR) that mimics the substrate of nsp5. As Paxlovid becomes more widely used, However, resistance to NIR will likely develop as the use of Paxlovid increases in clinical settings. Understanding how specific amino acid substitutions confer resistance will inform the design of the next generation of inhibitors. Accordingly, Grace's project seeks to determine the mechanism of resistance of different mutations in nsp5 and how to overcome this resistance.
MENTOR:
Stefan Sarafianos, PhD
Nahmias-Schinazi Professor and Chair
Department of Pediatrics
Laboratory of Biochemical Pharmacology

Stefan Sarafianos, PhD is a Professor in Pediatrics, Laboratory of Biochemical Pharmacology
Emory University School of Medicine.
ARTDTP Training in the LaRock Lab
TRAINEE:
Stephanie Guerra
Graduate Student
Stephanie graduated from the University of Puerto Rico in Humacao (UPRH) in Fall 2020 with a B.S. in Microbiology. While at UPRH, she worked with Dr. Ezio Fasoli exploring microbial redox reactions as a tool for understanding metabolic systems. Stephanie is currently pursuing her PhD in the Microbiology and Molecular Genetics (MMG) Program at Emory University under the mentorship of Dr. Christopher LaRock. Stephanie's thesis work focuses on understanding host-pathogen interactions during invasive S. pyogenes skin infections. The main aim of her project is to examine how host inflammation dictates S. pyogenes toxin production. The long-term goal of this work is to identify novel targets that stall disease progression, reducing high instances of morbidity and mortality associated with invasive S. pyogenes infections.
MENTOR:
Christopher LaRock, PhD
Associate Professor
Department of Microbiology and Immunology
Pathogens must successfully prevent restriction by our formidable immune defenses in order to infect. This is often promoted by virulence factors specifically adapted to intercept key immune regulators. The LaRock laboratory examines how microbial virulence factors (eg. toxins and effectors) and host factors (eg. cytokines) interact, using biochemical, genetic, and pharmacologic tools. Our work is revealing new mechanisms of microbial pathogenesis, infection risks associated with immunotherapy, and new drug targets for infectious and autoinflammatory diseases. A long-term goal is to devise rational treatment strategies that enable effective immune clearance of an infecting pathogen without the dysbiosis or evolution of resistance that occurs with conventional antibiotics.


ARTDTP Training in the Dunham Lab
TRAINEE:
Taylor Blackburn
Graduate Student
Taylor graduated from the Georgia Institute of Technology in Fall 2020 with a B.S. in Biochemistry. As an undergrad, she did research in Dr. Amit Reddi's lab aimed at elucidating mechanisms of heme acquisition. Post-graduation, she worked in Dr. Pamela Peralta-Yahya's lab on a project to develop novel GPCR-based chemical sensors. Taylor is currently a chemistry Ph.D. candidate at Emory University in Dr. Christine Dunham's lab. She is working to biochemically and structurally characterize mechanisms of
 bacterial toxin-antitoxin systems and how these genetic modules contribute to 
bacterial persistence, which is shown to be a precursor and promoter of 
antibiotic resistance. In alliance with the mission of ARTDTP, the long-term goal of this work is to identify novel antimicrobial targets that precede and circumvent the development of resistance.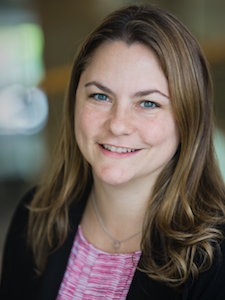 MENTOR:
Christine Dunham, PhD
Professor
Department of Chemistry
The goal of the Dunham laboratory is to determine the molecular basis for the regulation of protein synthesis, with a special emphasis on dysregulation that occurs during stress conditions/environments, antibiotic usage and disease states. The laboratory uses a combination of innovative structural biological, biochemical, microbiological and biophysical techniques to address key questions of regulatory events that are mediated by complex RNA molecules and toxin proteins and how these influence antibiotic resistance. 
ARTDTP Training in the Weiss and Cervantes-Barragan Labs
TRAINEE:
Dormarie E. Rivera-Rodriguez 
Graduate Student

Dormarie graduated from the University of Puerto Rico in Ponce (UPRP) in the summer of 2020 obtaining a B.S. degree in Biomedical Sciences. She is currently a Ph.D. candidate in the Immunology and Molecular Pathogenesis (IMP) program and an ARTDTP fellow at Emory University. Under the mentorship of Dr. David S. Weiss and Dr. Luisa Cervantes-Barragan, she is studying how antibiotic use and resistance features in commensals affect the host microbiome-immune system interactions. 
MENTOR:
David S. Weiss, PhD
Professor
Department of Medicine, Division of Infectious Diseases
Dr. Weiss received his PhD in Microbiology from New York University in 2004. Working under Dr. Arturo Zychlinsky, he studied how Toll-like Receptors work together to fight bacterial infections. He completed his postdoctoral training at Stanford University under Drs. Stanley Falkow and Denise Monack, studying virulence mechanisms of Francisella and the role of the inflammasome in host defense. He was the recipient of a three-year postdoctoral fellowship from the Giannini Family Foundation and is currently a Burroughs Wellcome Fund Investigator in the Pathogenesis of Infectious Disease.
MENTOR:
Luisa Cervantes-Barragan, PhD
Assistant Professor
Department of Microbiology and Immunology
Dr. Luisa Cervantes Barragan is an Assistant Professor in the Department of Microbiology and Immunology at Emory University School of Medicine.
The gastrointestinal tract is one of the primary sites of exposure to pathogens, but it is also the niche of the largest collection of commensal microbes in the body. Studies in the recent years started to reveal the extensive influence that microbiota and intestinal immune system have on each other and how this constant interplay impacts immune responses to pathogens and the development of chronic inflammation. The study of this very dynamic interaction is the main focus of our lab. Using in vivo models harboring different microbiota as well as using diverse agents to perturb microbiota homeostasis, we can determine which immune cell populations are affected by the presence or absence of microbial species or their metabolic products, as well as discover new microbiota- immune system interactions. Moreover, using genetically modified models we can study the function of these immune populations or molecules expressed on them, and how they impact our ability to control pathogens or preserve the intestinal barrier.

Recently, using these approaches we discovered how a population of intraepithelial T cells, the CD4+CD8αα+ T cells (DP IEL); require the presence of Lactobacillus reuteri to develop. We showed that CD4 intraepithelial T cells use the Aryl hydrocarbon receptor (AhR) to sense indole-3-lactic acid, produced by L. reuteri metabolism of dietary tryptophan, to convert into DP IELs1. Furthermore, using genetically modified models we could determine that CRTAM, an adhesion molecule expressed on DP IELs, is essential for their permanence at the epithelial cell layer2. While intraepithelial T cells are some of the most abundant immune cell populations that reside in the intestine, and their location at the epithelial cell layer makes them some of the first to interact with microbiota, pathogens and dietary antigens, the function and mechanism of action of some of these T cells populations, like the DP IELs is largely unknown. We aim to discover the role of this population in intestinal homeostasis, response to pathogens or control of inflammation, and to discover novel interactions between intestinal microbiota members and immune populations in the intestinal intraepithelial space.
ARTDTP Training in the Gavegnano Lab
TRAINEE:
Monica Reece
Graduate Student
Monica Reece received dual B.S. degrees in molecular biology and biomedical chemistry from Western Carolina University (WCU), North Carolina in 2019 with honors. While at WCU, she aimed to synthesize zinc oxide nanoparticles and characterize their antimicrobial properties against pathogenic bacteria and bacteriophages. Monica is currently pursuing her PhD in the Molecular Microbiology and Molecular Genetics (MMG) Program at Emory University under the mentorship of Christina Gavegnano. Monica's thesis focus is in repurposing FDA approved immunomodulators for viral infections and inflammatory diseases, specifically for HIV-1. Previous work done in the Gavegnano Group include repurposing the immunomodulator baricitinib, a Jak 1/2 selective inhibitor, from rheumatoid arthritis to viral infections such as COVID-19. As of May 2022, baricitinib holds full FDA approval for the indication of COVID-19. The main aim of Monica's work is to determine how baricitinib impacts the HIV reservoir (the main barrier to HIV cure) to progress cure efforts and mitigate inflammatory-mediated comorbidities like cardiovascular disease and cognitive decline in people with HIV.
MENTOR:
Christina Gavegnano, PhD
Assistant Professor
Department of Pathology and Laboratory Medicine

The Gavegnano Group studies inflammation as it relates to viral pathogenesis, with a specific focus on drug discovery and immunomodulation with small molecule inhibitors, including Jak inhibitors. Our group was the first to demonstrate a published antiviral and anti-HIV effect with the Jak inhibitor class of agents, including Ruxolitinib and Baricitinib. Our work has streamlined multiple clinical studies worldwide for HIV (A5336 AIDS Clinical Trial sponsored Phase 2a study) and for COVID-19 (ACTT2 and ACTT4 for COVID, and other phase 3 studies). This work led to Emergency Use Approval status from the FDA for baricitinib in November 2020 for treatment of hospitalized patients with COVID-19 requiring oxygen. Our team continues to pursue mechanistic studies with Jak inhibitors to bolster additional understanding about how this class of agents facilitate antiviral effects by modulation of inflammation.

Our group also pursues drug discovery for novel immunomodulators for viral infections in high throughput screening platforms, and simultaneous phenotypic studies for lead candidate evaluation in an in vitro and ex vivo setting. Our team focuses on mechanistic virological studies to bolster understanding of the dynamics between viruses and host cells, including HIV. The goal of the group is a multi-platform foundation that dovetails basic science drug discovery, pharmacology, mechanistic studies, and translational application in the virology space, towards human studies and eventual IND status for candidate agents.