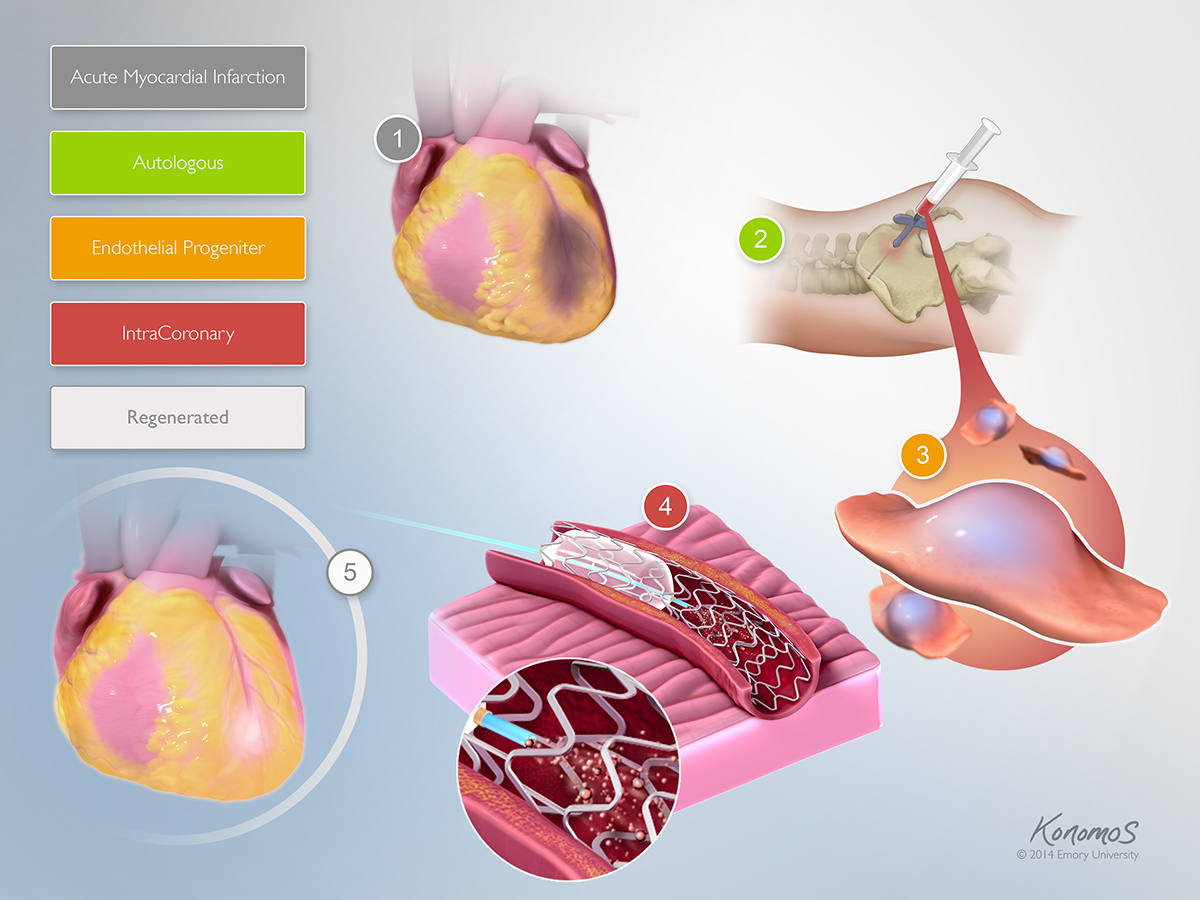 Stem Cell Research for Heart Failure

Date: July 2014

Type: Illustration, virtual models

Team: Konomos
Regenerating An Injured Heart
Heart failure often occurs after a heart attack leads to the death of heart muscle known as myocardium. The tissue forms a scar and is unable to properly function. Algenated stem cells and endothelial cells are offering some promising new directions for researchers to investigate. Researchers are often called upon to discuss their work with colleagues and key stakeholders, and a visual can serve to enhance this communication.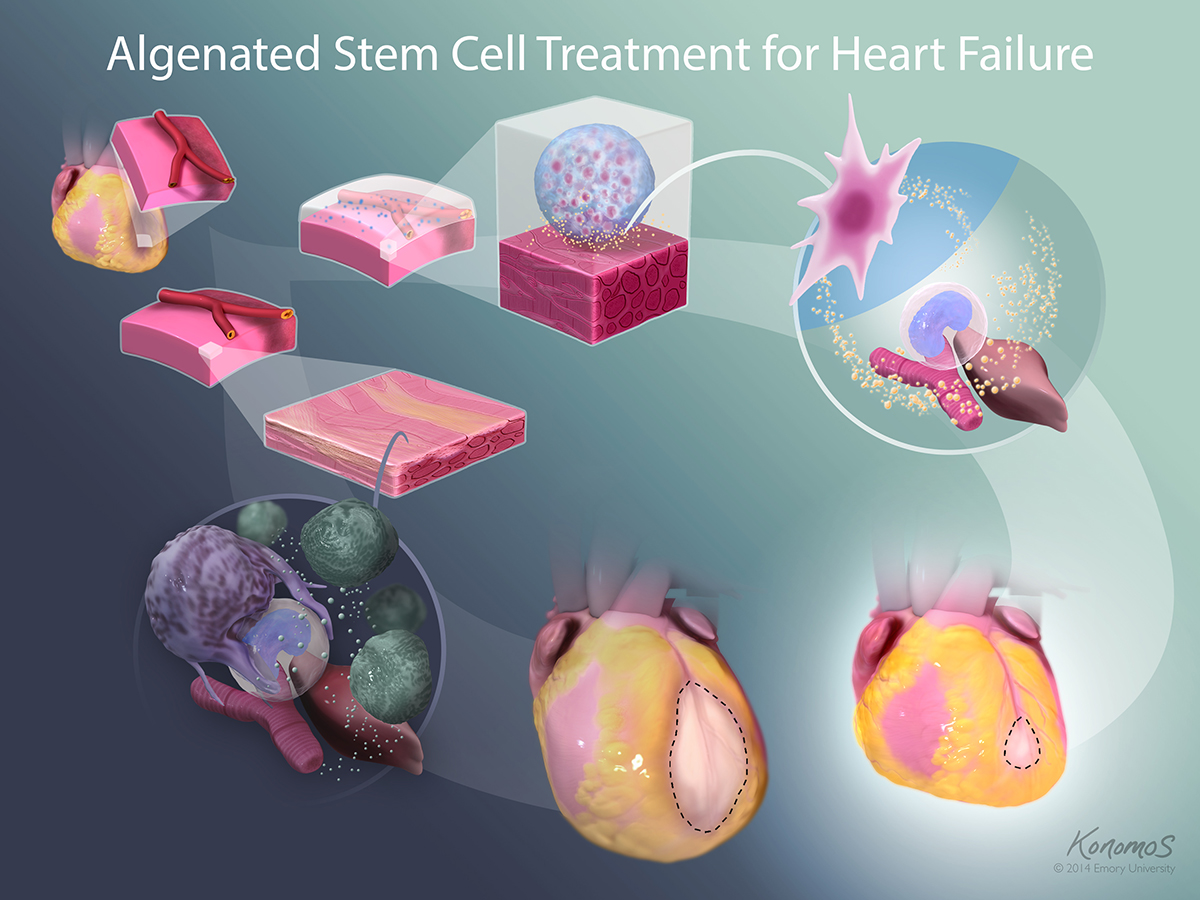 Who is this for
Researchers, donors, general public.
The Result
These images provided researchers with an effective way to share their work.