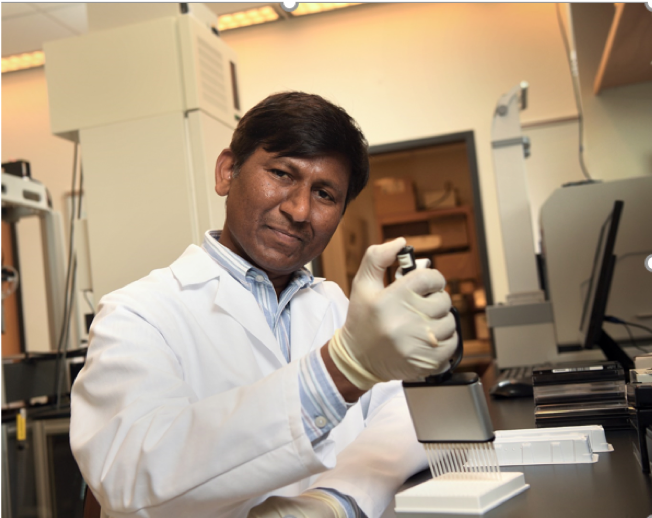 Research Statement. Dr. Ganesh laboratory research is focused on developing therapeutic agents to mitigate neuroinflammation in the context of Alzheimer's disease, traumatic brain injury and epilepsy.
Supported by NIH (NIA and NINDS).
Ganesh Lab Site
Dr. Ganesh is a medicinal chemist by training and is playing a substantial role in redefining our departmental research theme to translate discoveries to therapies. Dr. Ganesh is a major player in our department for team science-driven discovery and therapeutic innovation. He has spearheaded a collaboration with several other faculty members in the department to form a joint group that is focused on early-stage drug development for neuroinflammation. This group has published numerous high-profile papers, received several NIH grants and recently formed a company, Pyrefin Inc., to develop small molecule anti-inflammatory drugs to market. This team-oriented, multi-lab working group is serving as a model in our department for bringing together faculty with different expertise to push toward common goals. Dr. Ganesh is a leader in the new generation of medicinal chemistry researchers who are introducing, in a systematic fashion, early-stage drug discovery approaches to academic settings. In so doing, he is helping to bridge the gap between biomedical research discoveries in universities and the commercialization of these discoveries by companies.