Celebrating the 90th Anniversary, Reflecting on Department History, and Honoring Past Faculty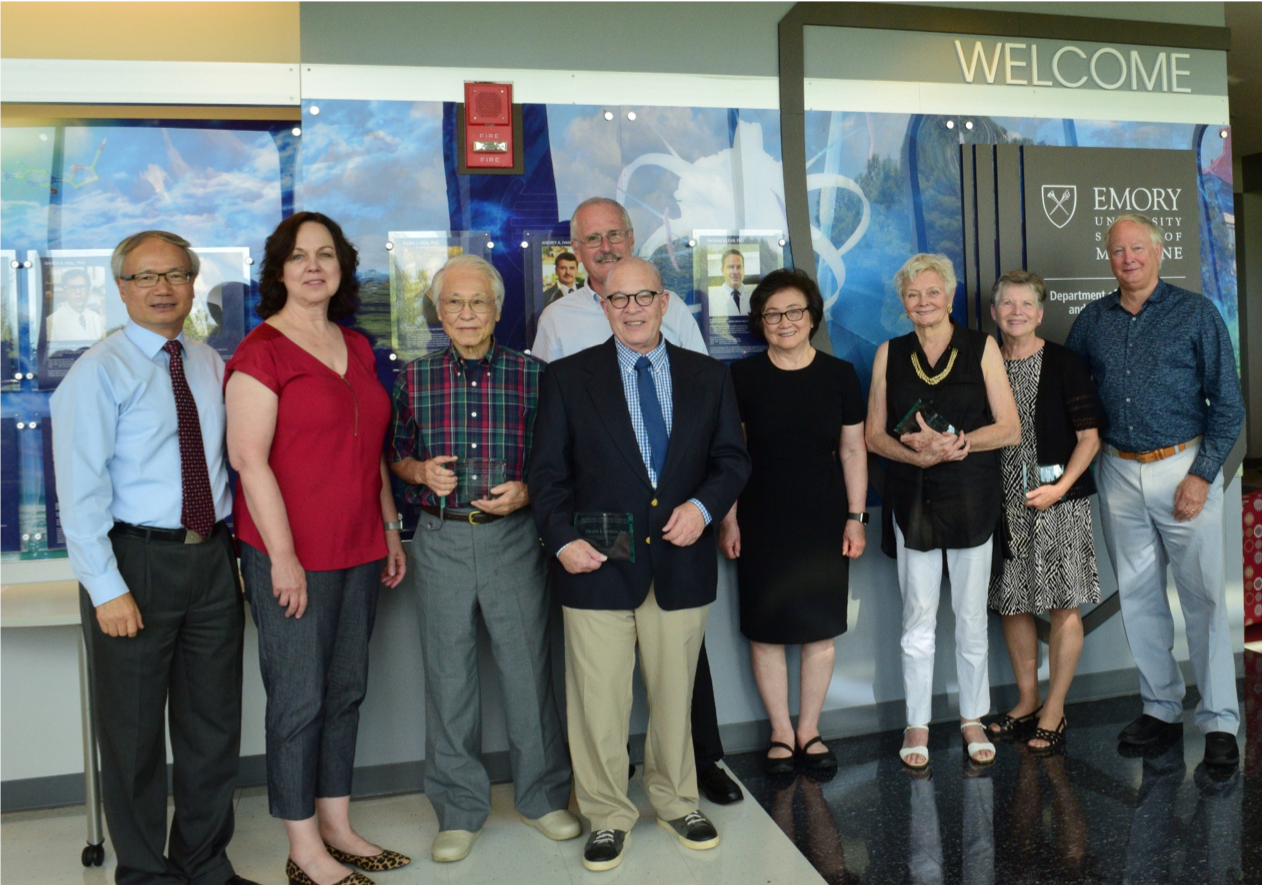 The 90th Anniversary celebration of Emory University's Department of Pharmacology and Chemical Biology kicked off today with a session to honor those former faculty and staff no longer working with us.
Haian Fu, current Chairman, opened with a short but succinct message: whatever successes we have in fulfilling the core missions of the department, discovery, training and impact, whether today or in the future, are built upon the shoulders of the colleagues who preceded us.
Ray Dingledine and Eddie Morgan then shared a few words about each of the past faculty from the most recent 30+ years of the department's history. Returning to their old stomping grounds for the day are Grace Pavlath, Ken Minneman, Frank Gordon and J.F Kuo. Nancy Newton was also with us, representing her late husband David Glass.
It was interesting to hear Grace, who you might say was an unpharmacologist while in the department, speak of her need to draw continuously on basic pharmacologic principles in her role at the Muscular Dystrophy Association leading its grants portfolio.
It was also wonderful to see Lisa Jackson visit us with her husband Jim. She was our Department Administrator before retiring in 2008. Lisa managed the entire grants and personnel operation all those years with such professionalism and warmth it is difficult to overstate how much she shaped our world-renowned collegial culture.
Ray and Eddie also shared a few words about Neil Moran, the Department Chairman until 1992, Steve Holtzman and Jim Bain, who sadly have each passed away. And there are others who we highlighted, whose time at Emory was too short but impactful, including Jeff Conn, Amy Lee, Henry Haigler and Peter Abel.
Together, this small cadre of former faculty, with all their trainees and their research staff, have made lasting contributions in molecular and systems pharmacology. As the department pivots strategically to the emerging field of therapeutic innovation and translational discovery, a retrospective event like this is important for reminding us of who we are. "Reflecting on the past is to prepare and inspire us for the future".