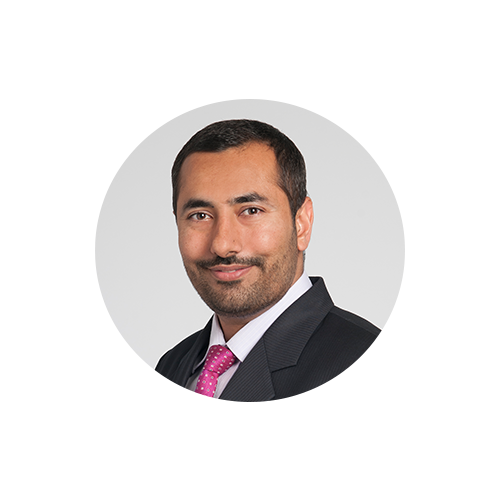 Muhammad Bilal Latif, DVM, PhD
Visiting Fellow, Assistant Academic Research Scientist
Pathology Advanced Translational Research Unit
Department of Pathology & Laboratory Medicine
Dr. Bilal obtained DVM from the University of Veterinary and Animal Sciences, Lahore, Pakistan. He then moved to Sweden to obtain MS in Molecular Biology with a major in Biotechnology. For his career in research, he went on to earn a Ph.D. in Veterinary Sciences (Virology-Immunology) from the University of Liege, Belgium. During his Ph.D. with Dr. Laurent Gillet, he studied the role of the ORF63 gene of MuHV-4 in virus entry, exit, and immune evasion. He discovered that the ORF63 is required during entry for the transport of MuHV-4 capsids from the cell membrane to the nucleus of the host cell. For his postdoctoral training, he joined the laboratory of Prof. Ganes C. Sen at Lerner Research Institute, Cleveland Clinic. There, he studied the relative contribution of cGAS-STING and TLR3 pathways in attenuation of HSV-1 infection and discovered that they contribute differently in different cells. He joined the lab of Prof. Rafick-Pierre Sekaly in March 2020.

RESEARCH INTERESTS
Dr. Bilal's current research interests include; studying the molecular mechanisms involved in HIV reservoir maintenance, studying the innate immune responses against SARS-CoV-2 infection, and developing the antiviral therapies.
---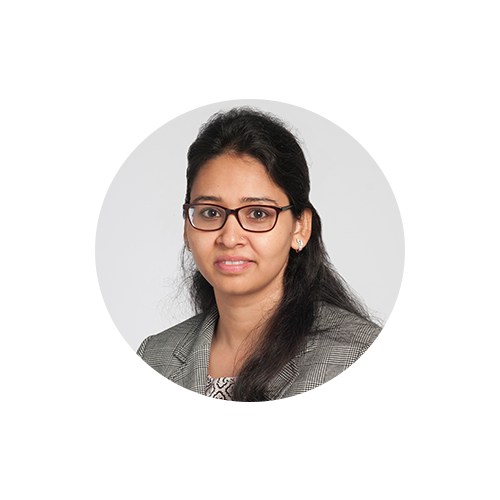 Sangeeta Kumari, PhD
Assistant Research Scientist
Pathology Advanced Translational Research Unit
Department of Pathology & Laboratory Medicine
Sangeeta Kumari obtained her Ph.D degree in Nuclear Receptor biology from Jawaharlal Nehru University (JNU), Delhi, India. During her graduation, she focused on identification and analysis of the molecular events involved in Pregnane Xenobiotic Receptor (PXR) gene regulation in species-specific manner whose expression is dysregulated in cancer and metabolic disorders.
She also worked in the field of proteomics related to infection biology. She worked on the proteomic analysis of four different clinical strains (avirulent, virulent, single-drug resistant and extensive-drug resistant strains) of Mycobacterium tuberculosis and found the differential expression of nearly 250 proteins w.r.t the extensive drug-resistant strain. The study revealed the strain-specific variations in protein expression patterns that had a meaningful impact on the biology of the pathogen.
Later, she joined Cleveland Clinic as a post-doc and focused her research on translational research in prostate cancer. She identified a novel transcriptional mechanism in which AR-associated coregulator WDR77 bridges the action of AR and wild-type p53 in prostate cancer cells. This provided an entirely novel treatment strategy for prostate cancer, namely disrupting the WDR77- dependent coordinated functions of AR and p53.
She then joined the Sekaly's lab as an Assistant Research Scientist to investigate the role of a unique subset of long-lived CD4+ T cells that express pathways to maintain stemness and self- renewal in HIV. She's trying to optimize the culture conditions to enrich and genetically modify these long-lived CD4+ T cells to better resist HIV infection.
Her current research interests include studying the role of T cell exhaustion in cancer and HIV. During cancer and in chronic infection, CD8 T cells become dysfunctional and enter into a state of exhaustion whereby they start expressing T-cell exhaustion markers. She is interested in finding the molecular mechanisms at the transcriptional level leading to T cell exhaustion and provide better therapeutic strategies for clinical application.
---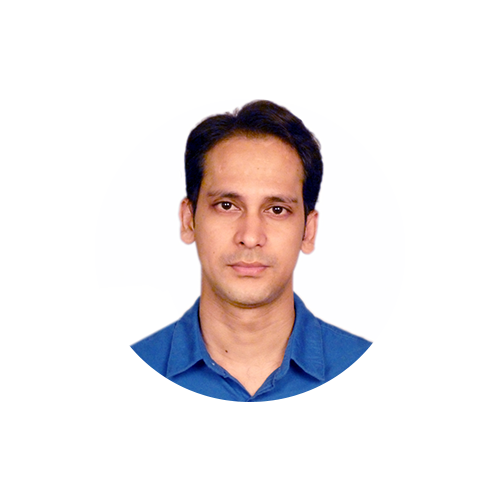 Saswat Bal, PhD
Assistant Research Scientist
Pathology Advanced Translational Research Unit
Department of Pathology & Laboratory Medicine

Saswat Bal obtained his Ph.D degree from Jawaharlal Nehru University (JNU), New Delhi, India. During his graduation, he focused on identification and analysis of the molecular events involved in the regulation of cellular iron chaperones PCBP1 & PCBP2 in macrophages infected with the trypanosomatid parasite Leishmania donovani (LD). Later, he joined at Cleveland Clinic as a post-doc where he focused on translational research in Integrin Biology. Specifically, he found that lack of Kindlin3, a crucial activator of integrin activation, modifies lipoprotein/cholesterol metabolism machinery of macrophages, and promotes accumulation of cholesterol, a first and critical step in atherogenesis. This provides an entirely novel mechanism by which kindlin-3 regulates macrophage function as related to atherogenesis.
He also worked to understand the role of unfolded protein response (UPR) in hematopoiesis. From this study, he found that IRE1a/XBP1 axis regulate hematopoiesis by regulating the Wnt/b-Catenin signaling pathway in hematopoietic progenitor cells by cell intrinsic mechanism.
He joined the Sekaly's lab as a post-doc to characterize a unique subset of long-lived CD4+ T cells at the molecular level and to investigate its therapeutic potential in HIV infected patients. He is also focusing to delineate the mechanisms by which unfolded protein response (UPR) pathways regulate stemness of CD4 T stem cell (TSCM) population. This study will provide a better therapeutic strategy for clinical application.
---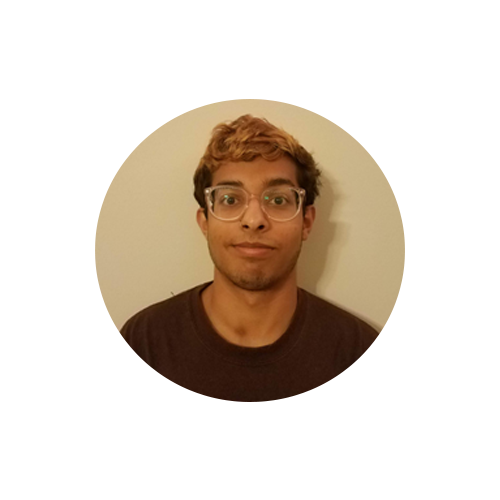 Assad Abbas
Research Specialist
Pathology Advanced Translational Research Unit
Department of Pathology & Laboratory Medicine

Asad Abbas obtained a B.S. in Biomedical Engineering from the Georgia Institute of Technology.During his undergraduate, he studied blood cell mechanics and stain-free imaging. Later, he investigated the production of defective interfering particles in measles infections of in-vitro mammalian cell lines at the CDC.
He joined the PATRU in April 2021
Research Interests
His current research interests include biosystems analysis of disease progression and immune responses, as well as advancing research pipelines through the use of automation.
---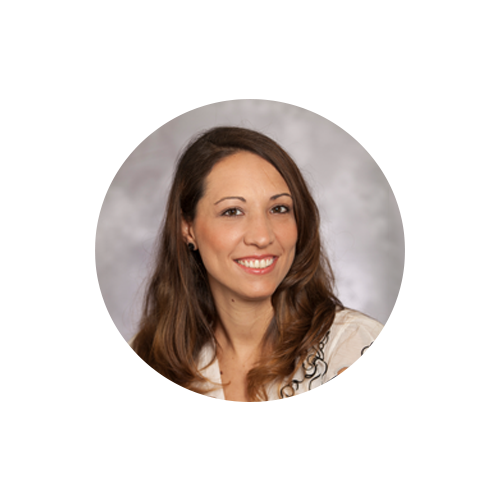 Daniela C. Monaco
Associate Scientist
Pathology Advanced Translational Research Unit
Department of Pathology & Laboratory Medicine

Dr. Monaco obtained a MSc degree in Molecular Biology from the National University of Mar del Plata, Buenos Aires, Argentina in 2007 and a PhD in Microbiology/Immunology from the School of Medicine, University of Buenos Aires, Argentina in 2012.
During her undergraduate and graduate work, she started working in HIV studying the role of viral diversity on vaccine immunogen and regimen design on the mouse model. Later on, she focused her research in the study of CTL escape mutations, for which she collaborated with physicians from different institutions to collect samples and study the dynamics of these polymorphisms in isolated communities of native descent and their impact on disease progression.
In 2013, she joined Emory University as a postdoctoral fellow, where her research focused on studying the characteristics of the transmitted/founder virus within a heterosexual serodiscordant couple cohort in Zambia and its impact on virus control and disease progression. This work led to significant contributions that include identifying the bias towards population consensus residues observed in the transmitted/founder virus during the transmission bottleneck and the factors that modulate this selection, and showing that transmission of highly pre-adapted viruses to the cytotoxic immune response leads to reduced viral control and it is the main factor influencing disease progression in the newly-infected individual. In 2017, she received the prestigious Mathilde Krim Fellowships in Biomedical Research from amfAR to fund her research into mapping mutation-resistant early targets of the CTL immune response in this same cohort that could aid in control of the viral reservoir. In 2021, she joined the Sekaly Lab/PATRU as an Associate Scientist.
Research Interests
Dr. Monaco in her new role within PATRU continues to work in HIV. Her current research is focused on identifying the main source of the reservoir of infected cells and strategies that can help eradicate it. She is currently studying the role that CD4+ T cell exhaustion may play in establishing the HIV reservoir, by developing in vitro T cell exhaustion models and interventions to rescue the T cells from the exhausted phenotype. She is also characterizing individuals that have undergone treatment interruption and have been able to control the virus (so called post-treatment controllers), in order to identify possible mechanisms that can be exploited to control the rebound or eradicate the reservoir.
Bibliography
https://pubmed.ncbi.nlm.nih.gov/?term=monaco+dc&sort=pubdate
---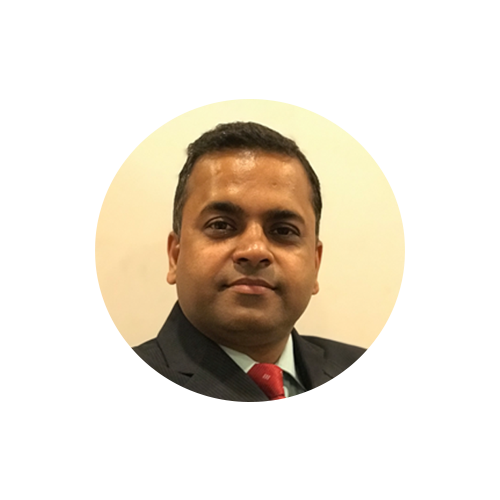 Sadhanshu Shukla, PhD
Scientist
Pathology Advanced Translational Research Unit
Department of Pathology & Laboratory Medicine

Dr. Shukla earned his Ph.D. in Biochemistry from Jawaharlal Nehru University, one of the most prominent institutions of higher education and research in India in 2007. He worked on infection biology extensively during his Ph.D. tenure. His research work provides the deep molecular details about the functioning of major multidrug ABC transporter of pathogenic fungus Candida albicans. Following his Ph.D., Dr. Shukla conducted postdoctoral research from 2008 to 2014 at the National Cancer Institute, Bethesda, Maryland, where he discovered the new role of endosomal protein PP1201 in regulating Programmed Cell Death by controlling the surface expression of CD95/Fas. In other studies, using proteomic and biochemical approaches, Dr. Shukla explored the biomarkers responsible for long term neurotoxicity manifested post radiation treatment as a therapy. His work also established that Sirtuin proteins, histone deacetylase family members can be potential therapeutic target in mitigating radiation-induced neurotoxicity via influencing various pathways including apoptosis and autophagy/mitophagy. Dr. Shukla served as an Assistant Professor in Biotechnology department at Amity University, India for about one and half year with roles including teaching, mentoring students and research. Dr. Shukla worked for a year (2017-2018) as a Research Associate in the Department of Pathology, School of Medicine, Case Western Reserve University (CWRU), where using in-vitro and in-vivo models, he explored the role of NF-kB factors in mediating type 1 autoimmune diabetic pathologies and its regulation under hyper glycemic conditions. Upon completion of his tenure at CWRU, Dr. Shukla joined as an Autoimmune Disease Scientist at MedGenome Labs (Bangalore, India), to lead and develop R&D program in autoimmune diseases. Later, Dr. Shukla accepted an offer from one of the renowned pharma company of India, Biocon Research Ltd., Bangalore in early 2019. He served as Scientific Manager in Translational Research, Discovery Sciences group and led a team of scientists. His group was responsible for ex-vivostudies and biomarker discovery using preclinical mouse models. Dr. Shukla's group was involved in understanding the efficacy and Mechanism of Action (MOA) of various bispecific therapeutic mAbs developed in-house for different cancer indications and contributed to studies required for IND filing. Dr. Shukla also led projects where new target identification for various cancers was required with a potential to be targeted by antibody. Dr. Shukla also conducted studies with novel in-house developed bispecific mAbs oriented to assess manufacturability, stability and bioavailability. Dr. Shukla is currently serving as review editors in various reputed scientific journals. In his research career so far, Dr. Shukla has published all his research work in peer reviewed journals and also published several book chapters. He joined the Sekaly Lab/PATRU as scientist in March 2021.
Dr. Shukla is interested to understand the differential molecular and cellular events in immune cells responsible for efficacy and success of therapies for Viral infections such as HIV. Dr. Shukla is also interested to identify expression signatures and biomarkers in HIV patients who underwent ART treatment and most probably can respond to immune check point blocker therapies by employing various approaches including multi-omics. Additionally, by harnessing the clinical information available in patient databases and other knowledge based databases, Dr. Shukla is also interested to design new therapeutic molecules with immunomodulatory effect, which can be given to patients with different cancer in combination with existing approaches of care to increase the efficacy, overall survival and overall response rate
---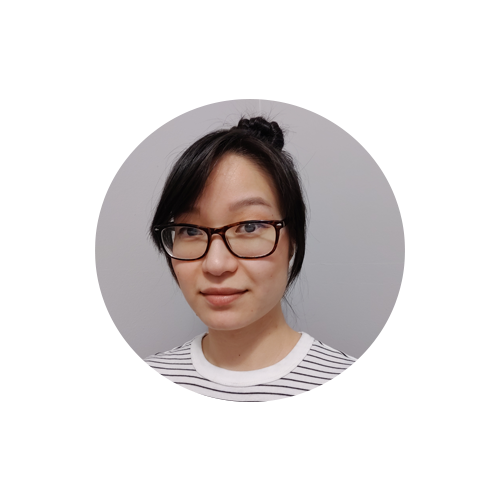 Connie Wei
Research Specialist
Pathology Advanced Translational Research Unit
Department of Pathology & Laboratory Medicine

Connie attended Kennesaw State University, where she received a Bachelor of Science in Biochemistry.
During her undergraduate, she studied the Methods of Nucleic Acids and Protein Biochemistry.
She joined PATRU in March 2021.
Research Interests
Her current research interests include Generating RAROs, CCR5-CRISPR (CD4), and CART (CD3).
Post-Doctoral Scholars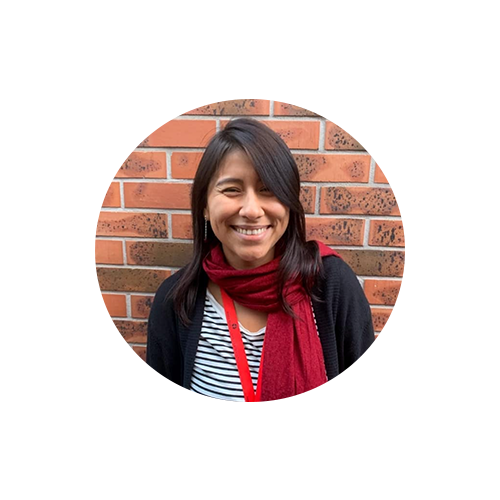 Gabriela Sanchez, PhD
Post-Doctoral Fellow
Pathology Advanced Translational Research Unit
Department of Pathology & Laboratory Medicine
Publications | Curriculum vitae
DVM from Veterinary Medicine Faculty at San Marcos Major National University in Lima, Peru (2011). Then moved to Brazil to obtained MS in Veterinary Medicine with a major in Preventive Veterinary Medicine from Paulista State University in Botucatu, Sao Paulo, Brazil (2016). After that went to obtained a Ph.D in Veterinary Sciences with emphasis in Vaccinology and Epidemiology from Sao Paulo University, Sao Paulo, Brazil (2019). During my MS and Ph.D I mostly studied neglected infectious diseases like leptospirosis, Chagas disease and Leishmaniosis. All my studies had a public health and one health approach, from diagnosis to prophylactic measurements and vaccinology. I joined the laboratory of Prof. Rafick-Pierre Sekaly as a Post-Doctoral Scholar in December 2019 at Case Western Reserve University, Cleveland, Ohio. Currently I am a Post-Doctoral Fellow at PATRU laboratory (under Rafick-Pierre Sekaly's mentorship) at Emory University, Atlanta, Georgia.