Visiting Professor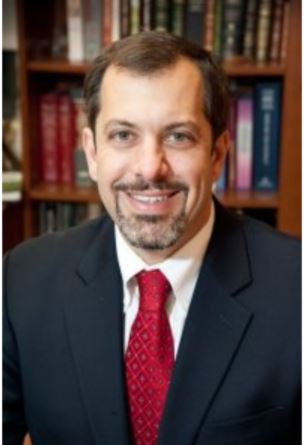 Michael G. Vitale, MD
Dr. Michael G. Vitale is a leading New York Pediatric Spine Surgeon. He is the Ana Lucia Professor of Pediatric Orthopaedic Surgery at Columbia University Medical Center, Director of the Division of Pediatric Orthopaedic Surgery, and the Chief of the Pediatric Spine and Scoliosis Service at Morgan Stanley Children's Hospital of New York – Presbyterian.
Dr. Vitale received his Masters of Public Health from Columbia University Joseph Mailman School of Public Health and his Doctor of Medicine from the College of Physicians and Surgeons of Columbia University, which was followed by a residency in Orthopaedic Surgery at Columbia-Presbyterian Medical Center and a one year fellowship at the Children's Hospital of Los Angeles in University of Southern California.
Currently, he serves as the director of the Pediatric Orthopaedic Research Group, and has over 100 peer reviewed research publications in the field of pediatric orthopaedics, including a number of efforts leading national guidelines aimed at improving quality and safety of pediatric spine surgery. He has received numerous national awards from the Pediatric Orthopaedic Society of North America including the Arthur H. Huene Memorial Award, the Angela M Kuo Award Young Investigator Award, the Robert Hensinger Scientific Paper Award, as well as the Hansjorg Wyss Research Award, the Frank Stinchfield Research Award, the Rosamond Kane Award in Pediatric Orthopaedic Surgery, and the Harrison Mclaughin Award. Addtionally, he is the recipient of the Castle Connolly's Top Doctors award for 5 consecutive years and has been named in 50 Physicians in the US in the area of Scoliosis Care by Becker's Spine Review.
Most recently, he has developed a career interest in the area of Quality Improvement, leading the research arm of the Pediatric Orthopaedic Society of North America's Committee on Quality, Safety, and Value, serving as the Medical Director of New York Presbyterian's Initiative to Make Care Better, and serving as the Chief Quality Officer of the Department of Orthopaedic Surgery at Columbia University Medical Center.
Dr. Vitale is an avid skier, marathon runner, and recreational triathlete. Most of all, he enjoys spending time with his wife and four sons.