James O'Keefe, MD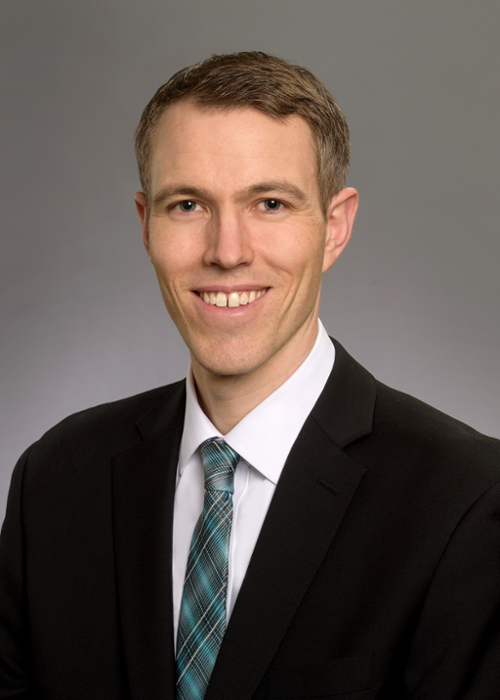 Assistant Professor
Rollins Distinguished Professor
Faculty since 2015
Knowing patients well helps them make their best decisions
"The Seavey Clinic, more than most clinics, allows me to share my expertise in a way that is more impactful and meaningful beyond a single visit with a patient."
Dr. James O'Keefe has always been a people person, beginning with his close relationship with his grandmother. He enjoyed sitting and chatting with her and her friends while they played bridge. She saw in him the same attentiveness that her lifelong physician had given her. "You should be a doctor," she told Dr. O'Keefe. "You have the disposition and interest in others."
Never mind that no one in their family worked in medicine. The boy took his grandma's words to heart and eventually realized that she was right: he was driven to make and keep long-term relationships, and he got to study his favorite subject, biology.
When some doubt crept in—did he truly wanted to be someone who stitched up seriously injured people in the emergency room or counseled patients in hospice? — he stepped away for experiences that helped clarify his calling. In the US Foreign Service, he interned as a diplomat and Arabic linguist. This experience solidified his desire for work that benefits the greater good, requires attentive listening, and nurtures longitudinal relationships.
"As a physician, I would be allowed and encouraged to put the relationship first," he says. "That brought me back to medicine."
The Seavey Clinic recruited Dr. O'Keefe from UCLA by offering him the chance to work with patients closely over time and pursue research in patient-centered decision making. He is deeply committed to helping patients and families have all the information needed to make optimum choices about their healthcare.  
"I really I don't have a 'grass is greener' thinking," Dr. O'Keefe says. "At the Seavey Clinic, I feel like I'm on the 'greenest grass' because of the colleagues and support. There's a relative lack of feeling that you're sprinting from one patient care task to the next without enough time to do the job well. I feel supported by the Seavey Clinic team and that's important to the longitudinal care of patients. Flexibility from our leadership allows us to have quality of life and the great satisfaction of doing a good job with each patient."
Dr. O'Keefe received the Emory Gold Provider Award for patient satisfaction in 2016, and he serves as the implementation champion for the Seavey Clinic. A special research project that he is considering involves eye screenings for people with diabetes; the team may include his wife, a retina specialist at Emory. When not working, he is busy with their preschool-aged twins.
He appreciates each generation of the families who seek his care, and understanding "the things that bring them meaning, joy, or fulfillment," Dr. O'Keefe said. "I ask a patient to bring one or two photos of something that is important to them, which I wish I could put in their chart. It might be a hobby like riding motorcycles. It might be their grandkids who they are so proud of and talk to every day. That was me with my grandmother as she got older. If you're taking care of someone for 20 years, you want to know what are they like and what a normal day is like for them. It's common to hear that they have never had a doctor who has put as much thought into their health as we do here at the Seavey Clinic."
Education and Training
Medical school: Johns Hopkins University School of Medicine, 2010

Internship: UCLA Department of Medicine, 2011

Residency: UCLA Internal Medicine, 2013
Board Certification
American Board of Internal Medicine, 2013