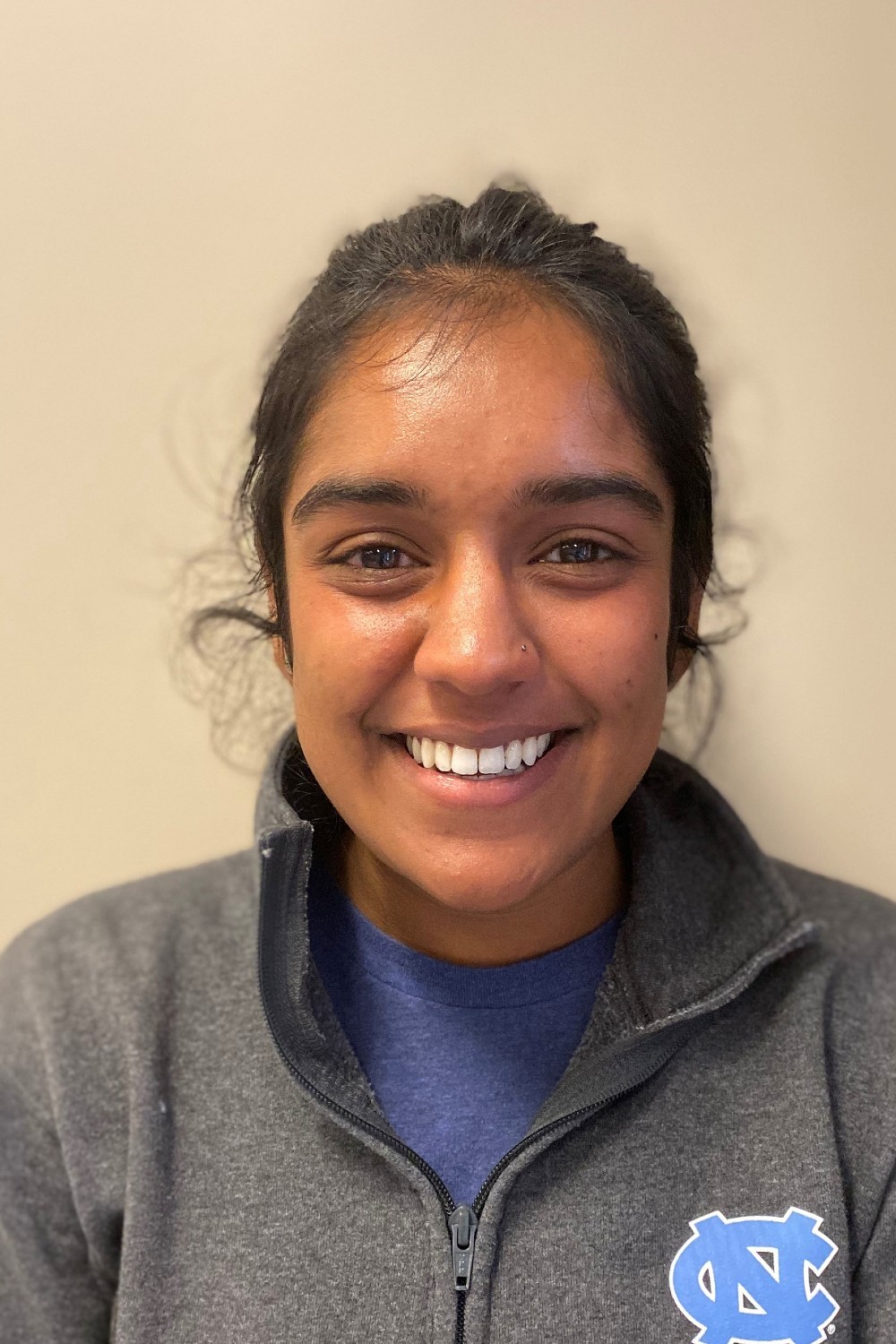 Smriti Singh, originally from Suwanee, Georgia, attended the University of North Carolina, Chapel Hill, where she graduated with distinction from the Honors College.
She received her B.S. in Biology along with minors in English and Chemistry and was part of the Carolina Women in STEM initiative. As an undergrad, she partnered with a student organization called APPLES to create spring-break service experiences in Atlanta, leading undergrads in serving the Feminist Women's Health Center with discussions on reproductive health rights and policy, the NAMI Dekalb Center focusing on citizen wellbeing with physical and mental disabilities, as well as multiple schools with STEM-focused curricula. She also volunteered to raise funds for She's the First, the Compass Center for Women and Children, and the Ronald McDonald House charity.
While at UNC, Smriti served as a resident advisor (RA) to first-year students, where she underwent several skills training focused on mental health, underserved student populations, and sexual assault, also planning events focused on community immersion. She taught reading to elementary-school students through the Atlanta Freedom School chapter, furthering her teaching skills by designing a Decoding DNA course for high schoolers and tutoring general college chemistry.
In lab settings, she genotyped in the Caron Lab with UNC's School of Medicine and partook in Emory and Georgia Tech's PERSE program focused on acute lymphoblastic leukemia (ALL) and personalized medicine implications. Through this program, she also shadowed many healthcare providers at Children's Healthcare of Atlanta (CHOA). She first heard about genetic counseling at GAGC's first annual interest camp at Emory, continuing her interest by shadowing multiple counselors in prenatal, pediatric, cancer, and reproductive genetics at UNC Hospitals and Duke University. She is joyful to be back in Atlanta and grow as a genetic counselor within a framework of equity, multicultural competency, and quality patient care.
In her free time, Smriti loves to hike outdoors with friends and family, read books and poetry, and dance nonsensically to R&B.