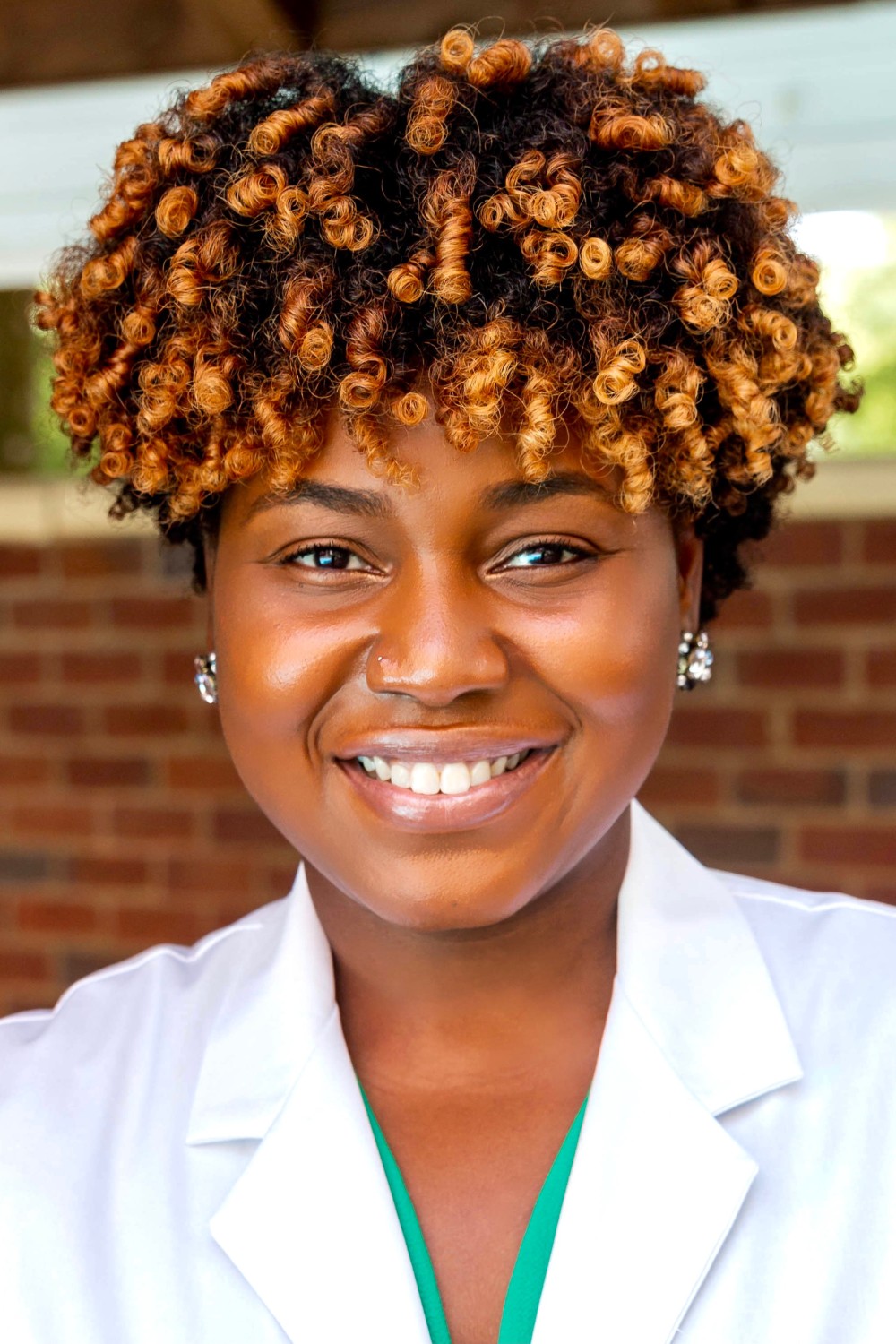 Where are you from?  
Tuscaloosa, Al
Where did you go for undergrad? 
The University of Alabama at Birmingham (UAB)
Describe your path to the Emory PA Program
I graduated from UAB in Birmingham, AL, with a B.S. in Nuclear Medicine Technology. I was unable to find a job, so I continued to work as a pharmacy technician. I always knew that I was destined for grad school and decided to work the night shift for over a year to complete the prerequisites I would need to apply to PA school.  Shortly after finishing prerequisites, I was hired as a Certified Nuclear Medicine Technologist (CNMT). The time-lapse from graduating with my degree to becoming certified to working as a CNMT made me so nervous, but I quickly found my groove. I fell in love with my job and the care I was able to provide to my patients. I worked as a CNMT alongside amazing staff, a PA, and three physicians for several years. They all supported my decision to apply to PA school and encouraged me every step of the way. 
What field do you plan to pursue post-graduation? 
I am keeping my options open, but my favorite rotation during the clinical year was Emergency Medicine. I loved the variety of complaints I would encounter during a shift. I love procedures, and the ER allowed me to perform procedures constantly. 
What do you want others to know about your years in the Emory PA Program?
I remember telling myself that I came to Emory to become a PA, and I was solely focused on excelling academically because let's be real - this is PA school.  Who has time for anything, let alone engaging in other interests or activities?!? Thankfully, I stepped outside of my comfort zone and participated in activities and committees such as the Grady Teen Clinic, Orientation Committee, Minority Mentorship program, and DEI Student Advisory Board. I also became a buddy/mentor to a student in the class of 2021, who I now have the pleasure of calling friends and future colleagues.  
My favorite experience was the white coat ceremony because it made this dream become a reality.  Having my family and my tribe there by my side made the experience even sweeter. My lasting memory will be the people I met along this journey. I've been blessed to share time and space with some amazing people, and for that, I am grateful. Being a part of this program has allowed me to create genuine, lifelong connections. Outside of accomplishing my goal of completing this program and becoming a maximal PA (thanks, Allan), the people I have connected with along this journey will forever be a part of me. It doesn't get any better than my "PA Tribe." 
Why did you decide to pursue a career as a PA and come to Emory?
Although I loved my job as a Nuclear Medicine Technologist, I decided to pursue a PA career because the scope of practice was specialized and limited the care I could provide to patients. I wanted to do more for my patients by formulating treatment plans and providing education.  Pursuing my dream of becoming a PA would enable me to provide holistic care to improve patient outcomes. I decided to apply to Emory PA program after a last-minute decision to attend an open house session. Simply put, I was not only impressed by the faculty, staff, and learning/volunteer opportunities for students, but I felt at home. I decided before I left the open house that day that the Emory PA program was where I wanted and needed to be. 
What did you like most about living in Atlanta?
Everything! Well...except traffic, lol. Atlanta has so much to offer, and there is something for everyone.  I also love the fact that it's close to my hometown and my family.