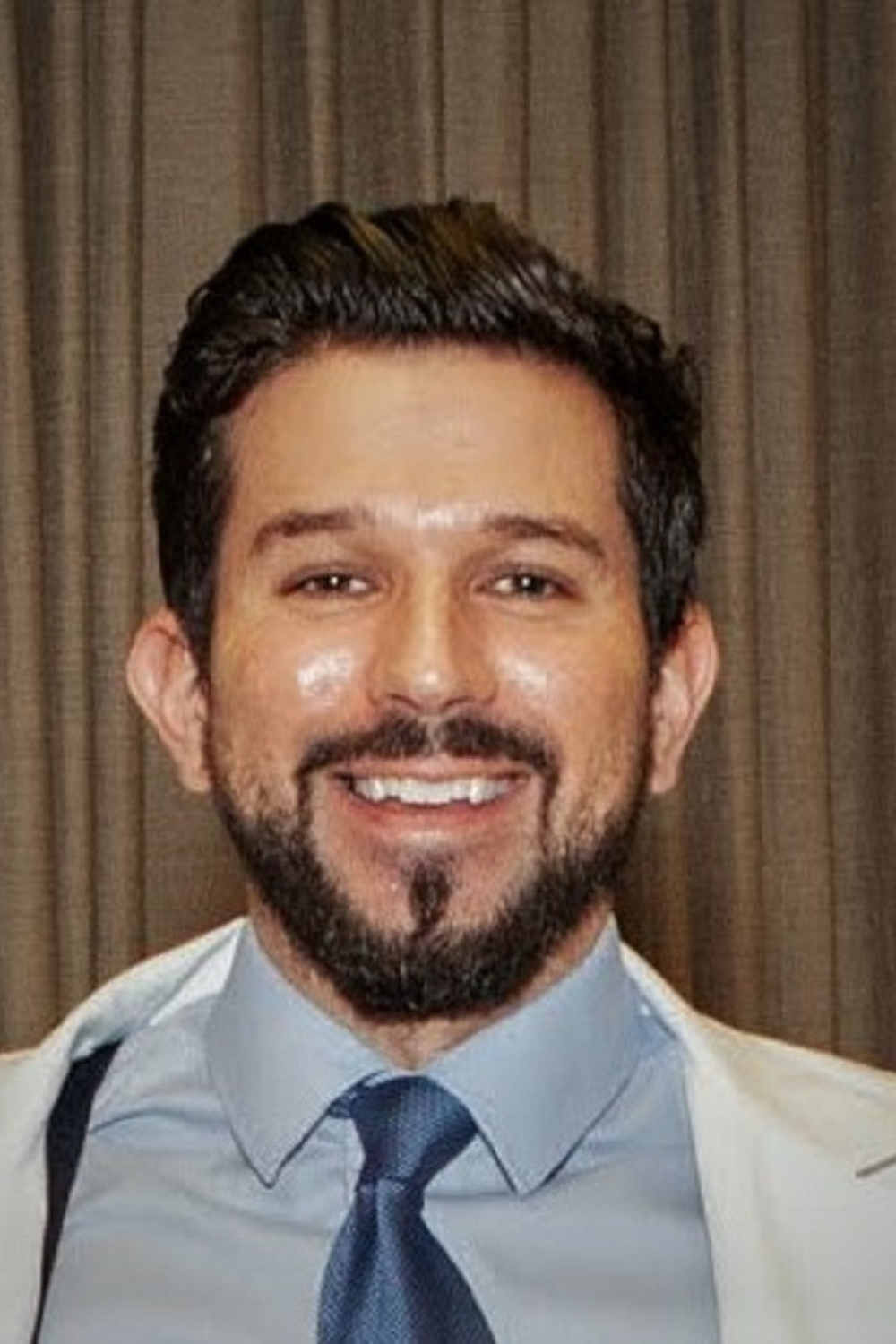 Where are you from?
Chatsworth, Georgia – A small town in North Georgia near the Tennessee border.
Where did you go for undergrad?
I completed my undergrad education at Dalton State College with a BS in Respiratory Therapy.
Describe your path to the Emory PA Program
Father, husband, thirty-something – probably not the descriptors you would expect to find for a path to Emory PA school, but time can temper a resolve and turn a curiosity into a passion. Regardless of the roles and responsibilities I took on, there was always a desire to push for more in my clinical ability. Whether that urge is better defined as restless or relentless, the most important thing was the personal belief and support of my family that becoming an Emory PA was possible.
My path to PA was one of really honing a clinical utility before application. I always knew I wanted a career in medicine, with PA being the likely destination, but getting clinical exposure in the field of Respiratory Therapy was really the spark that ignited the flame to grow as a provider. Being able to help author complicated medical decisions and managing all aspects of patient care is an arduous but rewarding task. Knowing this challenge by some small measure of clinical exposure, I knew I wanted to take on a challenge this large and prove to myself that there is no expiration on ambition. While the days have been so very long at times, the years have flown by- I have watched my son go from crawling to running – as I, too, have gone from baby steps in medical decision making to running towards a code blue.
What field do you plan to pursue post-graduation?
I plan to return to either Emergency Medicine or Critical Care; both fields utilize my background as an RT and require a multi-system approach to patient management.
What would you want others to know about your years in the Emory PA Program?
There is room for the brave, curious, brilliant, and hardworking- getting to meet these amazing classmates and sharing the experience of growing as a provider is something that I will not forget. Among my favorite experiences is just walking around in the School of Medicine. There was never a time when I pushed opened the doors that I wasn't aware of clinician training's caliber around me and the legacy I was taking part in.
One of the most lasting memories I will have is my time spent in the cadaver lab, the fear of the first cut and the enormity of the task of cataloging a human body to millimeter precision was a transformative process. The profit on my time spent in these hallowed corridors of learned medicine is one that escapes conventional sums-I am aware of the hours spent in study. Yet, the return on investment almost seems fivefold when I am back in clinical practice.
For anyone throwing stones into that great big sea of wondering, calculating that unknown distance to areas unknown and out of sight, the journey across is only waiting for you to try. Many before you have charted the course, and lest you lose your way entirely, because of never trying, many will help you make it across too. Listen to your heart when it beats brave, don't hush your curious mind, know that your brilliance is evident and that everything good is on the other side of hard work. Should you lose the ability to hear or see these things, there is a cast of many at Emory PA to help you continually rediscover the best of yourself. I was taught medicine, but I learned to be a better person- made more altruistic, patient, and thoughtful in my maneuvering of self.
Why did you decide to pursue a career as a PA and come to Emory?
It's easy to get caught up in the prestige and heritage of a program with a name like Emory attached to it, but what I quickly found out when I attended the open house was that the team of educators by any other name would have been just as remarkable. Finding a set of educators that are more excited for you to grow as a provider, as you care for yourself, is something that transcends a brand or legacy. I felt like I had stepped behind the curtain of Oz the Great and Powerful, only to discover that the Wizard was perfectly fine with it and waved more in to show that the magic of an institution is equal parts experience and empathy.
The heart that beats at the center of the ornamental chest of Emory PA is one that is made of well-traveled fibers of generosity in wisdom and clinical sagacity. It's a heart so made for giving that it never seems to even beat for itself. Getting to know a group of people so invested in others made Emory an easy choice for me.
What did you like most about Atlanta?
My perspective is definitely skewed more towards a question of what is fun to do in Atlanta with children, but there is no shortage of good times to be had in and around the city. The Botanical Gardens, Fernbank Museum, The Georgia Aquarium, Centennial Park, The Fabulous Fox Theatre, and the numerous parks around campus like Lullwater Preserve, Atlanta is a city that will show you something new each time you go looking.