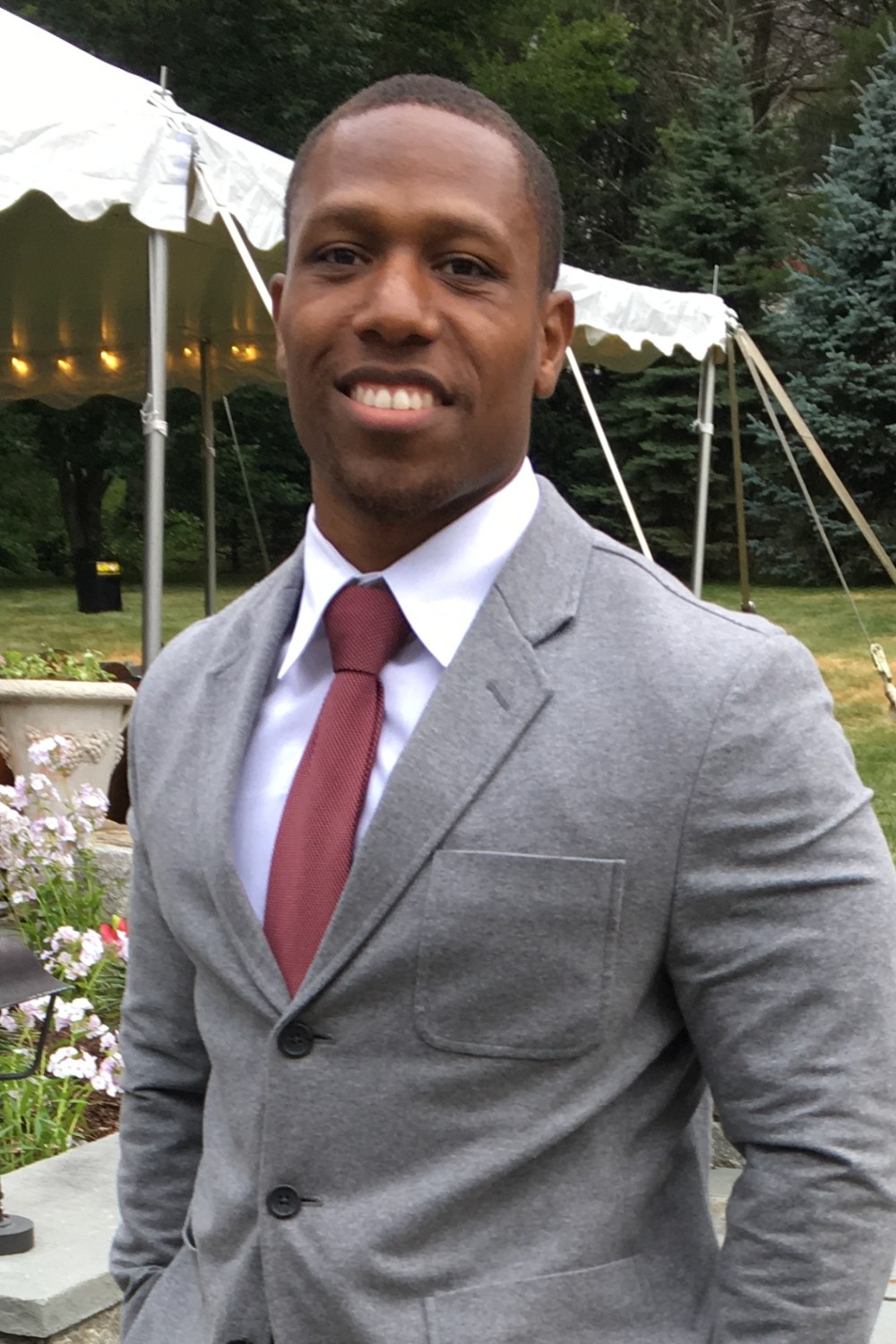 Where are you from? 
Waverly Hall, Georgia. A small town outside of Columbus.
Where did you go for undergrad?
I received my BS in Kinesiology, Athletic Training from Georgia Southern University. "The Real GSU"
Discuss your path to Emory PA Program
After undergrad, I attended the University of South Carolina, where I obtained my Master's Degree in Physical Education, Athletic Training.  While at USC, I worked as a Graduate Assistant Athletic Trainer for USC Football and then Lower Richland High School. After graduating, I was hired by North Oconee High School in Athens, Georgia. I served there as the Head Athletic Trainer for the high school providing sports medicine coverage to all boys and girls sports for six years.
Why did you decide to pursue a career as a PA and come to Emory?
I decided to pursue a career as a PA because I wanted to do more to help people. I know that most students who apply to PA school say that in their personal statements or on their interview day, but that absolutely rings true for me. In high school, I began to take a strong interest in health care and medicine. I was motivated by a Health Occupations teacher of mine and she saw something in me and knew that being in healthcare was something that came naturally to me. She was the one who helped me combine my passion for sports and healthcare leading me to become an athletic trainer. I loved the idea of taking two passions of mine and intermingling them together into a career.
After years of working as a certified athletic trainer, I felt accomplished but I still feel there was something missing or something was left to be desired. I still had this drive and instinct to want to help more and reach more people. I know as an athletic trainer I was only limited to being able to help my student-athletes at the high school. I worked with an Orthopedic PA that covered my high school sporting events and learned more about the PA profession through many sideline conversations during sporting events and I began to become more curious to know if the PA career path would be something that would work for me and fulfill that desire to help others. After doing some research on prerequisites for programs and details about the profession I made the decision to take that leap and apply to PA school. It took a lot out of me to give up my athletic training career. It was something that I was so passionate about and I had dedicated a lot of my time to the profession and caring for my student-athletes. I just realized that I had outgrown being an athletic trainer and it was time to challenge myself yet again.
I applied to many schools during my application cycles. Schools ranging from the southeast all the way to the west coast. I knew that I wanted to attend a program that had a great reputation and where I would be able to get the best possible education, training, and overall experience. So many programs had so many things to offer students and they all seemed great on paper. The only thing was at times I did not feel overall comfortable when talking to program admission staff or faculty associated with other programs. I felt there was a disconnect between them and myself and their "sales" pitch came across at times almost fake and too scripted. When I had a chance to talk to Allan Platt, PA-C to discuss more information about the Emory Program prior to applying he did something that absolutely shocked me. He invited me down to Emory's Campus and sat me down in the PA program meeting room and had a one on one conversation with me explaining all the details about the program. Not only that, he even gave me a tour of the campus. I felt after that day and moment that I wanted to be at Emory. He, as well as the other faculty and staff members, made me feel wanted and not the other way around. This was the key and deciding factor for me. The Emory PA program felt like home and it was such a family-oriented feel that I was absolutely hooked and drawn to it and did not want to end up anywhere else.
What field do you plan to pursue post-graduation?
I plan to pursue Emergency Medicine or Ortho Trauma. I embrace the excitement and the hands-on aspects of those specialties. 
What do you want others to know about your years in the Emory PA Program?
My years at Emory have been great. The program has so many different things for students to be involved in on and off-campus, such as fundraising, volunteering, or even intramural sports. The program gives its students an opportunity to really spread their legs and get a multitude of experiences. 
My favorite experience from being at Emory was being a TA for the first year PA students in their anatomy course prior to starting my clinical rotations. As a first-year student, I was an absolute anatomy junkie. I loved spending time in the Anatomy Lab working through my group's dissection and also learning about other groups and their dissections as well. I spent so much time in the lab, that it felt like a second home to me. Most of my classmates teased me about the fact that I lived at the School of Medicine because I was always in the lab.
The most lasting memory I have is from our White Coat Ceremony. I had the chance to see how proud my parents were of me when I was on stage. The look in their eyes as I stepped off the stage in my white coat is one I will never forget. 
What did you like most about living in Atlanta?
Already being from the state of Georgia, Atlanta was not new to me, but I have absolutely loved living here. It is a city that is filled with anything and everything you could possibly want (e.g. good food, music, sports, outdoors, nightlife), you name it Atlanta has it.