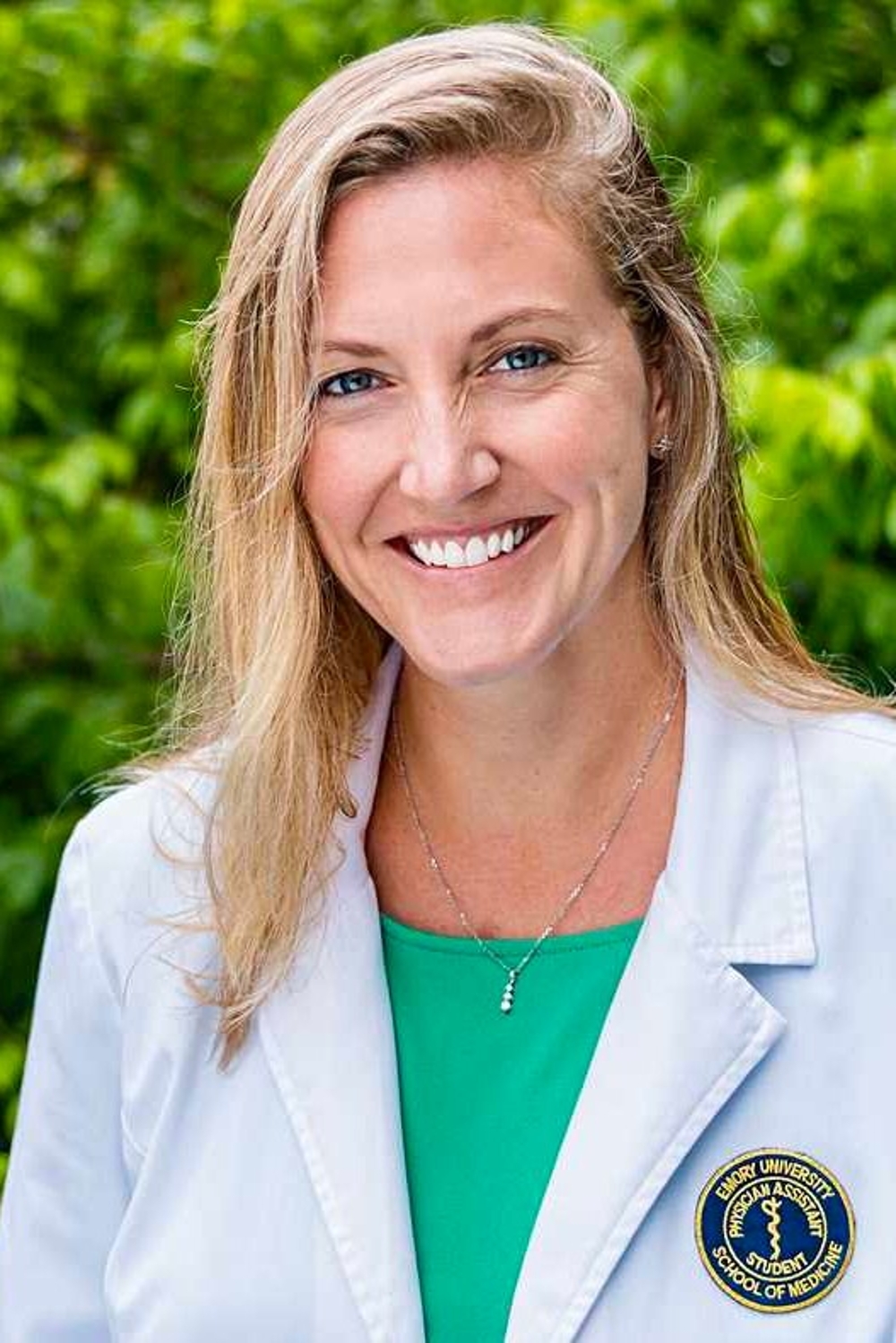 Where are you from? 
I grew up in Alpharetta, Georgia.
Where did you go for undergrad? 
The University of Georgia (UGA)
Discuss your path to the Emory PA Program
My path to Emory PA began with an English degree. Shortly after graduating from UGA, I began working for the Volunteer Services at Children's Healthcare of Atlanta. And something about being in the hospital just felt right.
Ultimately, this gut instinct influenced my decision to take steps toward a career in healthcare – initially with a graduate degree in Nutrition at Georgia State University.
My first job in healthcare, uniquely titled "Health Partner," was with an Emory research center, which evaluated a model of primary care designed to prevent the progression of the disease and enhance the overall health of study participants. To this day, it remains my favorite job.
When the funding for the research study ended, I accepted a job as an RD at a local non-profit, Open Hand Atlanta. Days were not spent in a polished research center, but in community centers, over-crowded health clinics, and homes throughout Atlanta. This work solidified my desire to bring lifestyle modification into the foreground of chronic disease prevention and treatment– especially for those burdened the most by disease. So I launched into the process of applying to Physician Assistant Programs. A few weeks after interviewing with Emory's program, I received Allan Platt's famous, life-altering voicemail, "Congratulations Jamie. You're gonna be a PA."
What field do you plan to pursue post-graduation?
Primary Care
What would you want others to know about your years at Emory PA?
I would have answered this question differently a year ago. The biggest asset Emory has to offer, I think, is the ability to continue to educate and grow students from healthcare workers into Physician Assistants amidst a global pandemic. You cannot put a number on the value of the resources/network Emory has in order to continue this mission.
What did you like most about living in Atlanta?
I had already been living in Atlanta prior to starting the program. It was a huge gift to be able to attend school in a city that is home to my family and good friends. So I am biased, but Atlanta has a lot to offer – great food, good people, deep history, a growing heart for its most vulnerable residents, excellent healthcare facilities.