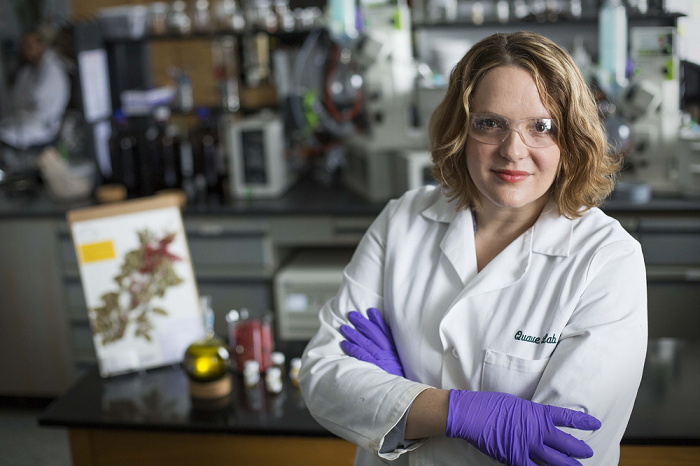 The mission of our training program is to provide exceptional training in clinical dermatology, and to facilitate the development of scholarly interests and expertise in various areas of skin biology and disease.  The goal of the Resident Research Training Track is to develop the careers of the next generation of leading investigative dermatologists. 
The research track in the Emory residency training program is designed for individuals that enter the residency program with deep interest in basic science or translational research and who wish to pursue postdoctoral training to further develop their research career.  This track is designed to provide 2 years of intensive clinical dermatology training followed by a 2 year research fellowship period with limited clinical responsibilities. 
The Research Training Track Program Directors have developed a robust list of potential mentors based on Emory research programs broadly related to basic skin biology and clinical dermatology. Training faculty represent a broad range of research areas including dermatology, cell biology and biochemistry, cancer biology, immunology and genetics.  Residents in this track will identify a research mentor from the Emory faculty to pursue their studies, and will work with their faculty mentor and the Department to identify a research focus.  Residents who pursue this track are expected to publish their findings in high impact peer reviewed journals and to develop the skills and foundation necessary to launch a career as a clinical dermatologist with an independent research program.  More information about biomedical research at Emory can be found
HERE
.
Research Support and Funding
Several financial support mechanisms are available for residents pursuing 2+2 training.  First, the Department of Dermatology provides funds to offset a significant portion of resident salaries and/or research costs during the 2 year research training period.  In addition, Emory University administers numerous training grants in areas directly relevant to skin biology research.  Finally, Emory students and fellows are among the most successful candidates in the US when competing for individual NIH NRSA fellowships.  Our fellows receive outstanding career development and networking support from both the Department of Dermatology and the
Emory Office of Postdoctoral Education
.
Application and Interview Requirements
Applicants should have demonstrated experience and accomplishment in research, with at least 1 year of dedicated research experience.  Applications should be submitted via ERAS and should indicate your interest in applying to the Emory Dermatology Resident Research Training Track by completing this questionnaire.  Application deadline is October 15, 2017.  Applicants selected to interview will come to the general dermatology interview, Thursday, December 14, 2017.  Additionally, applicants applying to the research training track will be asked to come one day early, Wednesday, December 13, 2017, to meet the research faculty, give a brief 10 minute research talk and tour Emory University research facilities.  For more information about how to apply, click HERE.
Andrew P. Kowalczyk, PhD
Professor of Cell Biology and Dermatology 
Director of Dermatology Research
akowalc@emory.edu