New York was the first state to formally designate an "American Indian Day" circa 1916.
In 1976, President Gerald Ford declared October 10-16 "Native American Awareness Week," which evolved into "American Indian Week" November 23-30, 1986.
In 1990, the month of November was declared "National American Indian Heritage Month" by President George H. W. Bush. It is now known as "Native American Heritage Month."
"American Indians were the original inhabitants of the lands that now constitute the United States of America," noted H.J. Res. 577. "Native American Indians have made an essential and unique contribution to our Nation" and "to the world." 
National American Indian Heritage Month - Wikipedia
U.S. Senate: Celebrating National Native American Heritage Month
Susan La Flesche Picotte, MD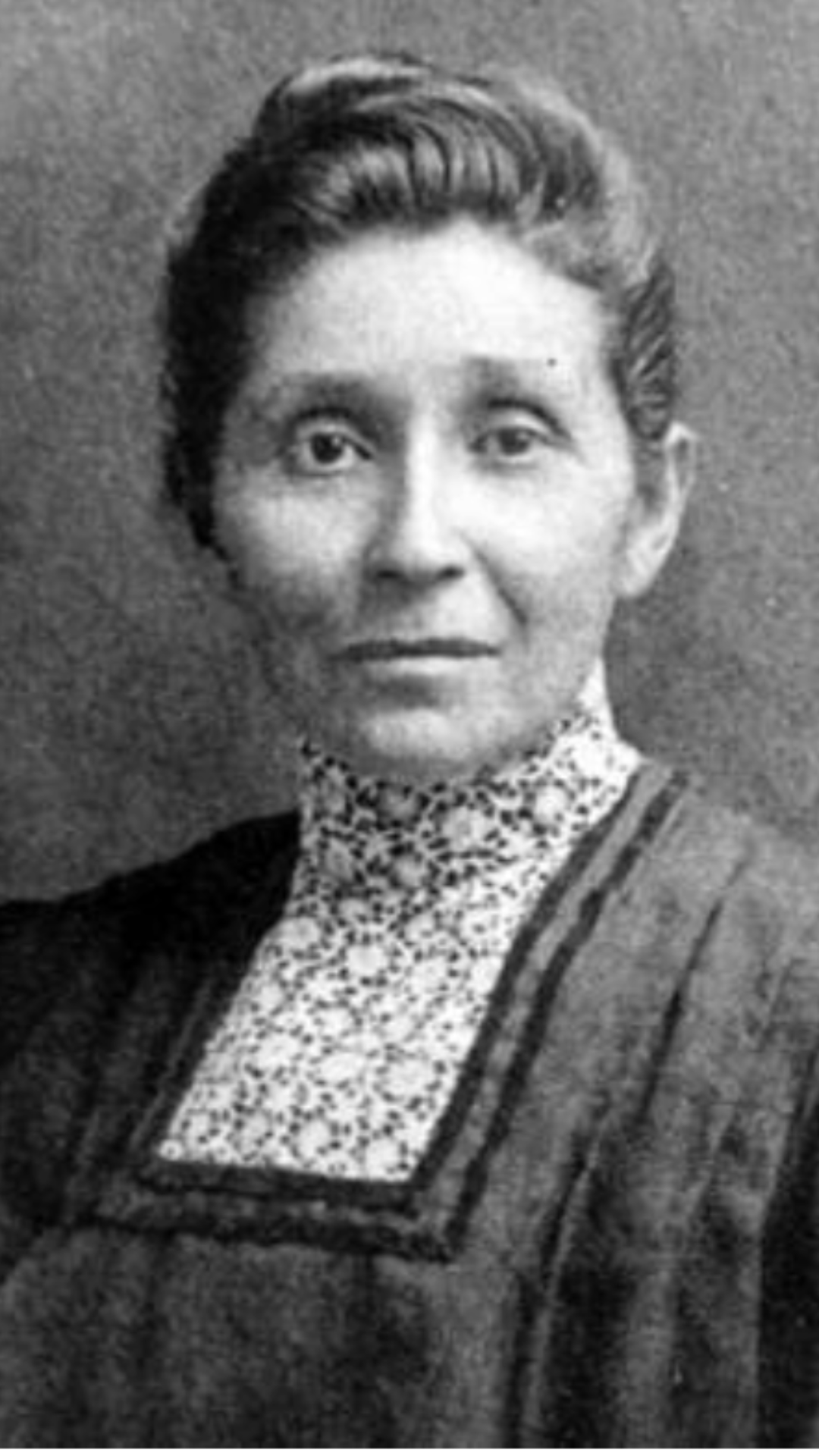 The daughter of Mary Gale and Joseph La Flesche (aka Iron Eye, the last recognized chief of the Omaha nation), Dr. Susan La Flesche Picotte was the first Native American physician in American history. Born in Nebraska in 1865, she grew up on the Omaha reservation and learned three languages: Otoe, Omaha, and English (and later, French).

After attending a local Quaker mission school on the reservation, she attended the Elizabeth Institute for Young Ladies in New Jersey, where she was taught how to "assimilate" into White society. She returned to Nebraska to teach at the same mission school but aspired to greater things. She attended the Hampton Institute in Virginia, where she graduated as salutatorian, but was drawn to medicine from an experience on the reservation, where she witnessed the death of a sick, elderly Native American woman whom a White doctor refused to treat. While working at the mission school, she also met and helped nurse Alice Fletcher, a famed ethnologist and anthropologist studying the Omaha Nation who suffered from rheumatism, back to health after an exacerbation.

Upon discovering la Flesche's desire to pursue medicine and with her connections to various women's reform movements, Fletcher urged her to apply to the Women's Medical College of Pennsylvania, one of only two medical schools in the United States that accepted and trained women at that time. Although she was the first non-white applicant to be accepted, she could not afford tuition; Fletcher assisted her with obtaining scholarships from the U.S. Office of Indian Affairs as well as the Connecticut Indian Association.

Completing the three-year program in only two years, now-Dr. La Flesche graduated at the top of her class. She moved back to Nebraska and served as a government physician on the Omaha reservation, but ultimately became much more than a physician. She often spent 18-20 hours at "work", where she would treat patients, translate documents, provide financial advice and planning, and advise on important family matters to numerous Omaha tribespeople.

After several years of government service, Dr. La Flesche married a Sioux man named Henry Picotte and set up a private practice in Bancroft, NE, where she treated both white and Omaha patients. Dr. Picotte ultimately became a voice in the temperance and prohibition movements and was a major force in helping to stop the spread of tuberculosis, which had a devastating impact on Native Americans in Nebraska and ultimately caused the death of her husband as well. She served on multiple city and county health boards, advocating for cleanliness and improved sanitation to fight infectious diseases. She also advocated tirelessly for greater freedoms for the Omaha people and served as a delegate to the Secretary of the Interior.

Dr. Picotte suffered from chronic pain in her neck, head, and ears throughout most of her life, but these were all worsened by a fall from a horse near the end of her life. She ultimately passed away from bone cancer in 1915 at the age of 50, leaving behind two sons (one of whom became a hero in World War II) and numerous patients and colleagues who were strongly impacted by her kind spirit, her boundless energy, and her trailblazing career.
According to the National Parks Conservation Association, all national parks exist on traditional Indigenous lands, and in many cases, thousands of years' worth of Native American history has been documented at national park sites. Indigenous people were forcibly removed from their homelands, yet strong connections still exist between Tribal communities and the lands that have sustained them since time immemorial. In some cases, Tribes were specifically removed to create national parks, and the National Park Service continues to struggle with that dark legacy. Tensions over access to sacred sites within national parks have continued for decades after the parks' creation and in some cases remain ongoing.
National Parks Are Native Lands · National Parks Conservation Association (npca.org)
President Ulysses S. Grant signed into law the Yellowstone Act of 1872, which created America's first landscape to be "reserved and withdrawn from settlement, occupancy, or sale … and dedicated and set apart as a public park or pleasuring-ground for the benefit and enjoyment of the people."
National Parks Should Belong to Native Americans - The Atlantic
Glacier National Park, Montana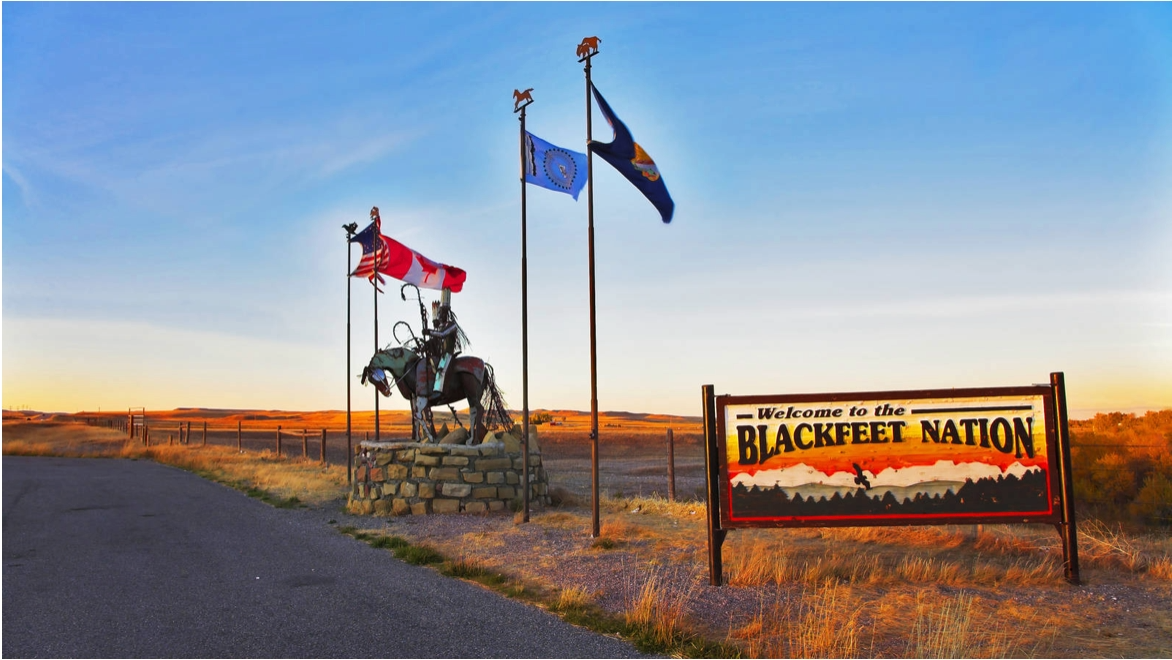 The entrance to the Blackfeet Nation, just east of Glacier National Park. © Kushnirov Avraham/Dreamstime

To the Blackfeet, the mountains of Glacier National Park are the backbone of the world. Yet the Blackfeet and other tribes in the region lost much of their access to these mountains after a controversial land transaction and the park's creation. In 1895, the U.S. government pressured the Blackfeet into selling the land that makes up today's Glacier National Park. Not all Blackfeet agreed with the sale and those who did agree on the explicit condition that they retain hunting and gathering rights over that territory. Many Blackfeet also understood the transaction to be a lease rather than a sale. A mere 15 years later, Glacier National Park was established, and the Blackfeet's hunting and gathering rights were nullified. Tensions continued for decades over these rights, but relations between park officials and tribes have improved. Each summer, visitors to Glacier can learn about Native Americans' longstanding connections to the land within park boundaries through an extensive series of presentations and performances by members of the Blackfeet, Salish, Kootenai, and Kalispel tribes.
This Land Is Their Land · National Parks Conservation Association (npca.org)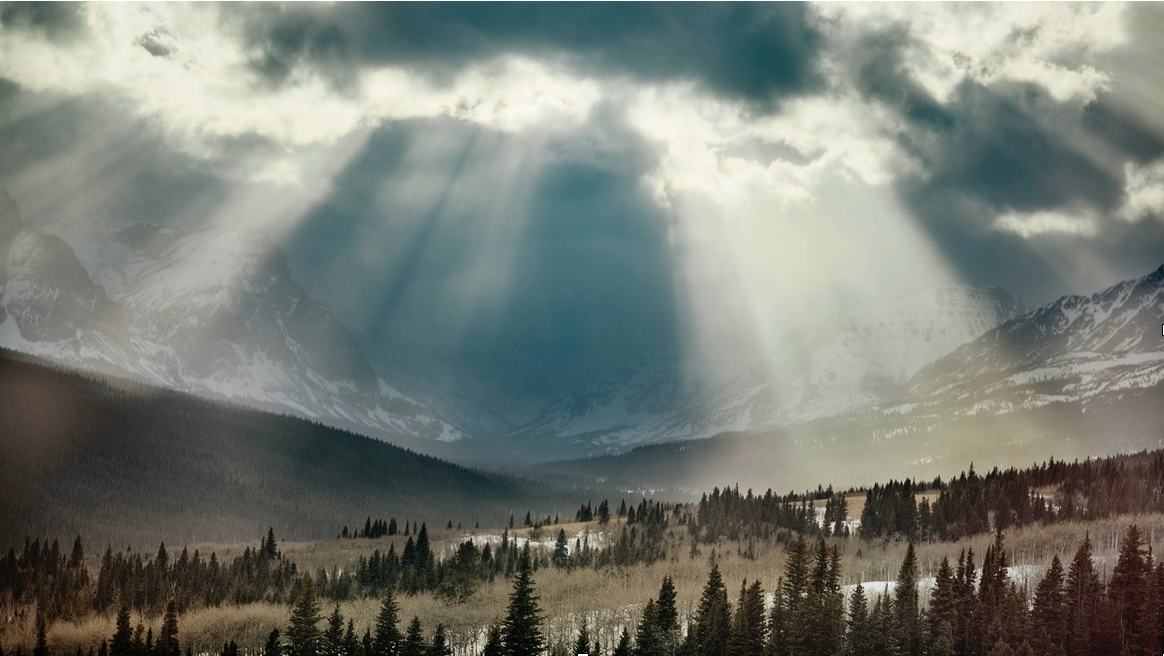 Badlands National Park, South Dakota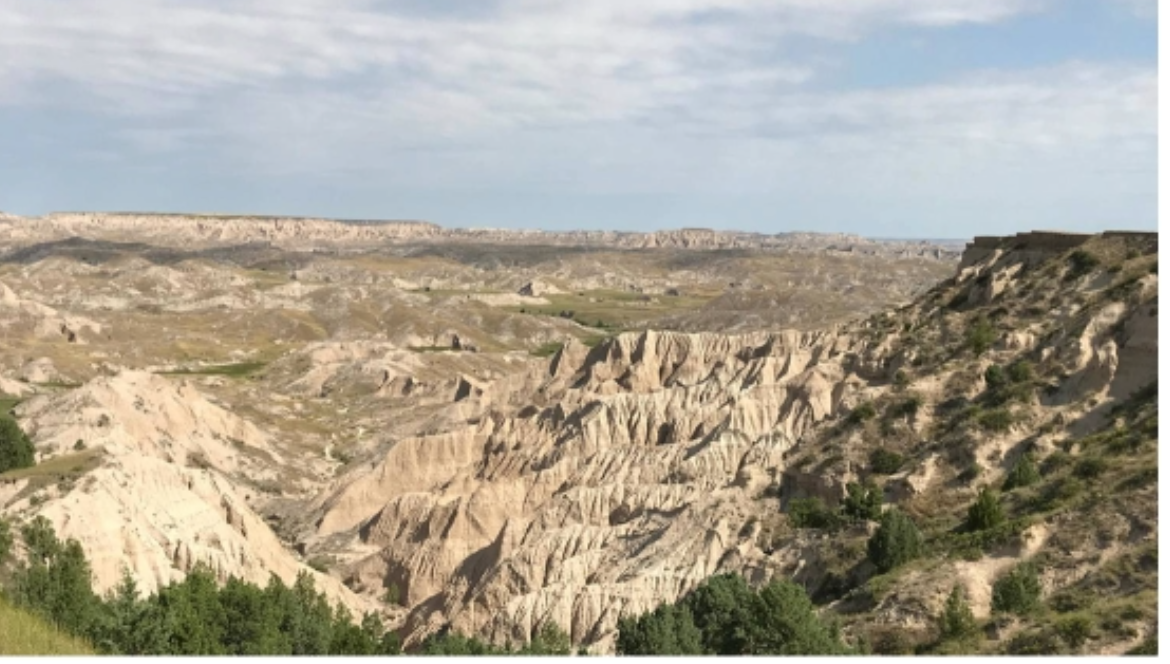 Stronghold Table, the site of the last known Ghost Dance, is in a roadless area of Badlands National Park managed by the Oglala Lakota. Serena Rosales/National Park Service

The word "badlands" reportedly originates from "Mako Sika" ("bad lands" in Lakota language), and indeed these lands are subject to temperature extremes in summer and winter, are short on sources of potable water, and are challenging to navigate and traverse. Yet Indigenous people have lived here for at least 12,000 years, and two dozen tribes are associated with the lands within the park. The South Unit of the park, which includes Stronghold Table where Lakota people performed a religious ritual known as a ghost dance just weeks before the Wounded Knee massacre, sits within the Pine Ridge Reservation and is managed in collaboration with the Oglala Lakota Nation. That unit is currently closed as a result of the pandemic.
This Land Is Their Land · National Parks Conservation Association (npca.org)
Death Valley National Park, California and Nevada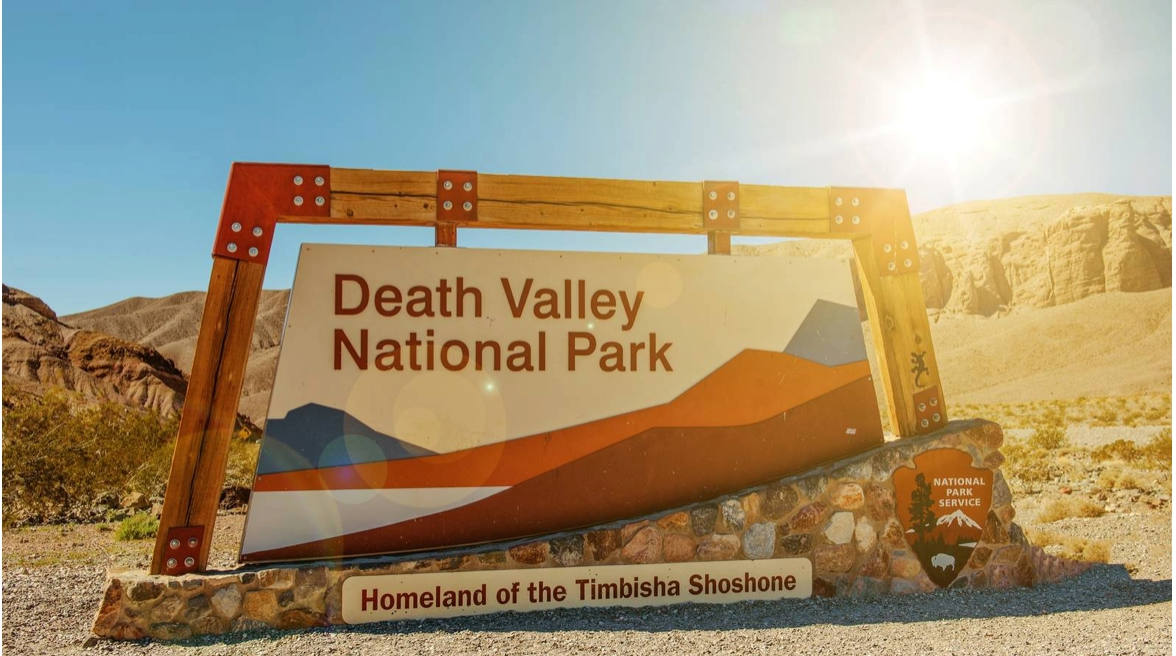 A sign at Death Valley National Park recognizing the ancestral homeland of the Timbisha Shoshone. © Welcomia/Dreamstime
The name "Death Valley" was coined by Gold Rush prospectors after several of them died there in the mid-1800s, but the valley has been hospitable to Native American people for about 10,000 years. Petroglyphs and pictographs (paintings) can be found in various parts of the park, and the Timbisha people take their name from the red ochre paint made from clay that naturally occurs in the valley. The Timbisha Shoshone have lived in the area for more than 1,000 years, and while they were initially relegated to modest housing when Death Valley National Monument was established in the 1930s, they have since secured several hard-won victories, such as federal recognition of the tribe in the early 1980s and a transfer of federal land (including more than 300 acres at Furnace Creek) to the tribe in 2000. As a recognition of the tribe's connection to the arid land, visitors today pass entrance signs to Death Valley National Park that designate the park as "Homeland of the Timbisha Shoshone."
This Land Is Their Land · National Parks Conservation Association (npca.org)